Podcast: Play in new window | Download
Subscribe: RSS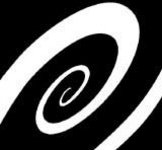 We open the hour with a continuation of our conversation about the new developments in the Dixon Trial. Please see today's first hour for panel details.
Next, we talk with three fellows working through the Open Society Institute (OSI) about the amazing work they are doing to help our community build toward positive change. We'll hear from:
Rhonda Elsey-Jones, who is working with the National Women's Prison Project (Office # 410-233-3385) to start a program called WHOLE (Women Healing Our Lives Entirely)
Melissa Ruof, who is developing "Jubilee Arts," a center for the arts across  the street from her home in Sandtown, featuring classes in the arts for neighborhood residents
Dwayne Hess, who is developing the "Neighborhood Spiritual Center" in a previously vacant building in Southwest Baltimore.