Podcast: Play in new window | Download
Subscribe: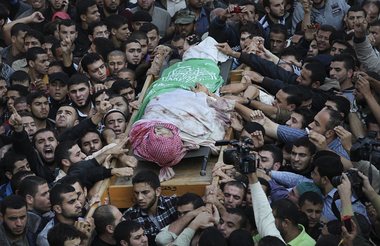 We jump into international headlines to break down the news coming out of the Gaza Strip. Israel has launched air and naval strikes and Palestinian militants have fired rockets into southern Israel. We hear a short piece from Mohammed Sulaiman, 23-old Palestinian journalist from Gaza who works with the Al Mezan Center for Human Rights.
Then, we talk about what this situation means with Ali Zagreb, former professor of English Literature at Bir Zeit University in the West Bank and local Palestinian businessman; and Robert O. Freedman, Peggy Meyerhoff Pearlstone Professor of Political Science at Baltimore Hebrew University and Visiting Professor of Political Science at Johns Hopkins University.