Podcast: Play in new window | Download
Subscribe: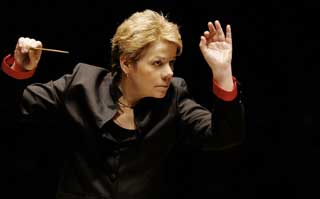 Baltimore Symphony Orchestra conductor Marin Alsop joins us to discuss the massive new piece that the symphony will be be playing this Friday and Saturday, the 17th and 18th at the Meyerhoff: Arthur Honegger's Jeanne d'Arc au Bücher ("Joan of Arc at the Stake").  The performance will involve over 300 people, as the orchestra, chorus, and actors act out the oratorio that focuses on the life of the 15th century French hero.
For tickets, click here or call 410.783.8000.