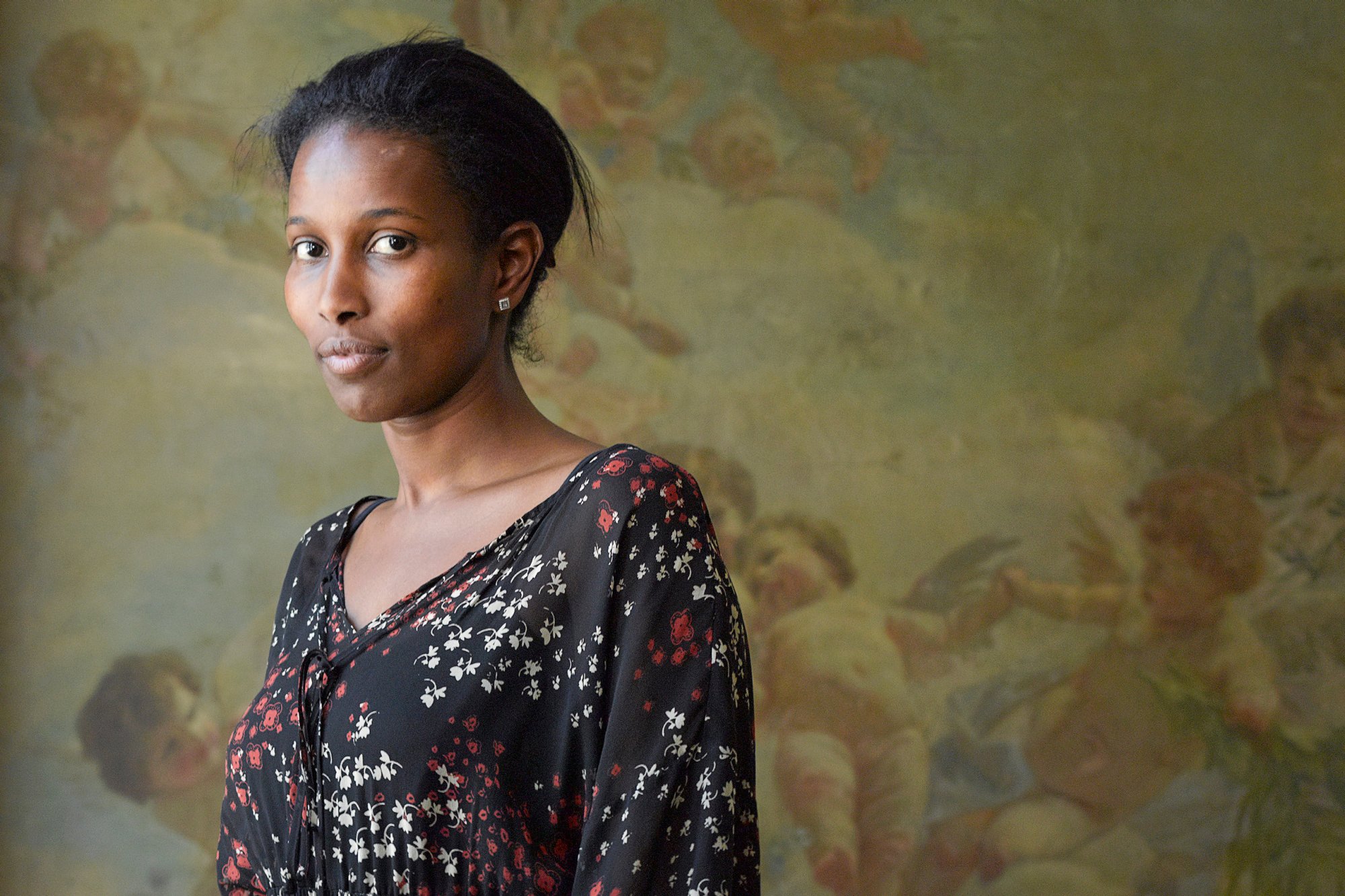 Podcast: Play in new window | Download
Subscribe: RSS
November 13, 2014 – Segment 1
Marc talks about what happened on this day in history, including the end of the Montgomery Bus Boycott after the Supreme Court decision calling racial segregation on public buses unconstitutional, the birthday of feminist activist and writer Ayaan Hirsi Ali, and the day anti-war protesters staged a symbolic March Against Death in Washington, D.C.
On this day,
1553 – Archbishop of Canterbury Thomas Cranmer and four others, including Lady Jane Grey, are accused of high treason and sentenced to death under Catholic Queen "Bloody" Mary I.
1841 – James Braid sees a demonstration of animal magnetism which leads to his study of the subject he eventually calls hypnotism.
1894 – Albert C. Richardson of South Frankfort, Michigan received patent number 529,311 for the casket lowering device. This required several people to work in unison to ensure that the casket was lowered evenly. Failure to do so would cause the casket to slip out the ropes and be damaged from hitting the ground. Richardson's invention consisted of a series of pulleys and ropes which ensured uniformity in the lowering process. The same concept is used today. (thewright.org)
1916 – Australian Prime Minister Billy Hughes is expelled form the Labor Party over his support for conscription. The Labor party split over the issue with Hughes and his supporter forming a new National Labor Party.
1927 – The Holland Tunnel was opened to traffic on this day in 1927. The tunnel runs under the Hudson river and was the first under water tunnel built in the United States and was also the first vehicle linking New Jersey to New York.
1947 – The Soviet Union completes development of the AK-47, on of the first assault rifles and the most popular fire arm in the world.
1956 – The Supreme Court rules that laws calling for racial segregation on public buses are unconstitutional, bringing an end to the Montgomery Bus Boycott. http://www.congressofracialequality.org/browder-v-gayle.html
1966 – Israel launches an attack on the village of As-Samu in retaliation to Fatah raids against Israelis near the West Bank.
1969 – Anti-war protesters stage a symbolic March Against Death in Washington, D.C. http://www.nytimes.com/learning/general/onthisday/big/1115.html
1974 – Ronald DeFeo, Jr. murders his entire family in what would later be referred to as the Amityville Horror.
1982 – The Vietnam Veterans Memorial is dedicated in Washington, D.C.
1985 – Xavier Suarez is sworn in as mayor of Miami, Florida. Suarez was the cities first Cuban-born mayor.
1986 – The Federated States of Micronesia independence from the Untied States. http://www.migrationpolicy.org/article/federated-states-micronesia-push-migrate
2001 – US President George W. Bush signs an executive order allowing military tribunals against foreigners suspected of connections to terrorist acts or planned acts on the United States.
2003 – Alabama Chief Justice Roy Moore was thrown off the bench by a judicial ethics pane after refusing to remove a granite Ten Commandments monument form the state courthouse. http://www.cnn.com/2003/LAW/08/27/ten.commandments/
2007 – Russia officially withdraws from the Soviet-era Batum military base, Georgia.
Births
354 – Saint Augustine, Roman bishop and theologian (d.430)
1312 – Edward III, English king (d. 1377)
1792 – Edward Trelawney, English author (d.1881)
1814 – Joseph Hooker, American general (d. 1879)
1833 – Edwin Booth, American actor and manager (d. 1883)
1838 – Joseph F. Smith, American religious leader, 6th President of The Church of Jesus Christ of Latter-day Saints (d. 1918)
1850 – Robert Louis Stevenson, Scottish author and poet (d. 1894) \http://www.edinburghguide.com/events/2014-11-13/14058-robertlouisstevensonday
1860 – Helen Clarke, writer editor and critic
1862 – Mary Henrietta Kingsley, English traveler and writer (d. 1900)
1866 – Abraham Flexner, American educator, founded the Institute for Advanced Study (d.1959)
1911 – Buck O'Neil, American baseball player and manager (d. 2006)
1920 – George Elliot Olden, the first African American to design a United States postage stamp, was born in Birmingham Alabama and raised in Washington, D.C.
1926 – Harry Hughes, American lawyer and politician, 57th Governor of Maryland
1928 – Steve Bilko, American baseball player (d.1978)
1930 – Benny Andrews, painter, printmaker and educator, was born in Plainview, Georgia.
1947 – Amory Lovins, American physicist and environmentalist
1969 – Ayaan Hirsi Ali, feminist activist and writer, was born in Mogadishu, Somalia. She grew up in Saudi Arabia, Ethiopia and Kenya.
Deaths
1093 – Malcolm III of Scotland (b.1041)
1460 – Henry the Navigator, Portuguese son of John I of Portugal (b.1394)
1777 – William Bowyer, English printer (b.1699)
1916 – Saki, Burmese author and playwright (b.1870)
1946 – Russell Tyrone Jones aka Ol' Dirty Bastard, rapper (b.1968)
1952 – Margaret Wise Brown, American author (b.1910)
1974 – Karen Silkwood, plutonium plant worker, advocate of workers' rights, testified about health and safety violations (b.1946)
Sources: The People History; This Day in Labor History; Wikipedia List of Historical Anniversaries; This Day in Women's History; This Day in African History;History.com; History Orb; Yenoba; Selected Black Facts; Phil Konstantin's North American Indian History; and This Day in Music