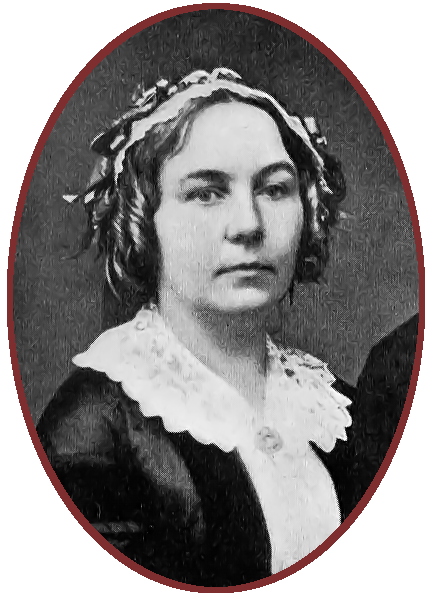 Podcast: Play in new window | Download
Subscribe: RSS
November 12, 2014 – Segment 1
Marc shares some of the events that happened on this day in history, including Seymour Hersh breaking the My Lai story, the birth of activist and feminist Elizabeth Cady Stanton, and the suspension of South Africa from the UN General Assembly because of its policy of apartheid.
–Constitution Day, Azerbaijan
–Birth of Bahá'u'lláh,  Bahá'í Faith
–World Pneumonia Day, United Nations
1555 – The English Parliament re-establishes Catholicism
1893 – The treaty of the Durand line is singed by Sir Mortimer Durand a British diplomat.  The line delineates the border between Pakistan and Afghanistan.
1912 – Robert Scott and his men are found on the Ross Ice Shelf in Antarctica
1918 – German-Austria declared a republic, and Karl Renner is named as provisional chancellor.
1922 – Sigma Gamma Rho was founded by seven school teacher on the campus of Butler University in Indianapolis, Indiana  The sorority was creat4d to enhance the quality of life within the community with programs, and activities including public service and leadership development.  Notable members include Vanessa Bell Armstrong, Alice Childress Marilyn McCooand Victoria Rowell.  (thewright.org.)
1927 –  Leon Trotsky is expelled from the Soviet Communist Party, leaving Joseph Stalin in undisputed control of the Soviet Union.   Though he originally joined the Menshevik majority in 1903, the Russian revolutionary rejoined Lenin and the Bolsheviks after revolution began in Petrograd 1917.  Trotsky was a vital part of the new Soviet regime in Russia, negotiating peace with Germany in the role of Foreign Commissar; and rebuilding the Red Army as War Commissar and leading the Bolsheviks to victory against the White Army.  After the revolution a power struggle within the Soviet government found Trotsky at odds with Joseph Stalin for the role of Lenin's right hand and heir apparent.  He was thwarted by Stalin , removed from the party in 1927 and exiled in 1929.  In the years that followed Trotsky lived in Kazakhstan, Turkey, Norway and France before settling in Mexico in 1936.   He continued his criticism of Stalin's leadership through writings and had intended to testify against NKVD activities as a witness before the Dies Committee of the US House of Representatives.  Trotsky died from his injuries on the 21st of August 1940. 
1933 – Hugh Gray takes the first known photos alleged to be of the Loch Ness Monster
1936 – The San Francisco-Oakland Bay Bridge opens to traffic.
1941 – The National Negro Opera company was founded in Pittsburg, Pennsylvania by Mary Cardwell Dawson.  The company had guilds in various cities in the Northeast and had a repertoire that included "Aida", "Carmen", and "La Traviata".  (thewright.org)
1948 – An international war crimes tribunal sentences seven Japanese military and government officials including General Hideki Tojo to death for their roles in World War II
1956 – Morocco, Sudan and Tunisia join the United Nations Tunisia join the United Nations
1968 – Equatorial Guinea joins the United Nations
1974- The U.N General Assembly suspended South Africa over its policy of apartheid.
1979 – US President Jimmy Carter orders a halt to all petroleum imports into the United States from Iran, in response to the hostage crisis in Tehran.
1985 – A coup attempt headed by General Thomas Quiwonkpa of the Liberian military failed to ake power from Samuel Doe,  It was the third attempt since Samuel Doe took power oin 1980 (sahistory.org)
1991 – Tim Berners-Lee publishes a formal proposal for the World Wide Web
1997 – Ramzi Yousef is found guilty of masterminding the1993 World Trade Center bombing.
1751 – Margaret Corbin,  fought during the war for American Independence.  On the 16th of November 1776 Corbin alongside her husband and 600 American soldiers, defended Fort Washington in northern Manhattan from 4,000 attacking Hessian troops.  (Wikipedia).http://en.wikipedia.org/wiki/Margaret_Corbin
1815 – Elizabeth Cady Stanton, American activist (b. 1902)
1840 – Auguste, Rodin, French sculptor (d.1917)
1875 – Egbert Austin "Bert" Williams, hall of fame comedian and pre-eminent Black entertainer of his era, was born in Nassau, Bahamas.
1915 – Roland Barthes, French essayist (d.1980)
1930 – Molly Blackburn, political activist and civil rights campaigner, was born on this day in Port Elizabeth.  She began her political career at the age of 50 and was committed to bringing the issues of Black South Africans to the fore.  Blackburn died in a car crash on the 28 December 1985.  She was mourned by South Africans of all races and an estimated 20,000.  attended her funeral.  (S  (d.1985)
1938 – Steve Tshwete, South African Politician and activist with the African National Congress.  Tshwete was imprisoned the apartheid authorities onRoben island from 1964 to 1978.  Tshwete was the driving force behind the United Democratic Front, and was its president in the Border region.
1793 – Jean Sylvain Baily, French astronomer, mathematician and politician, 1st Mayor of Paris
1865 – Elizabeth Gaskell, English Victorian author (b. 1810), her most noted works include Cranford (1848), Wives and Daughters (1866) and the biography of her good friend Charlotte Bronte, The Life of Charlotte Bronte(1857).
1994 – Wilma Glodean Rudolph, hall of fame track and field athlete, and the first American woman to win three Gold medals in track and field during a single Olympics games, died.  She was born on the 23 June 1940 in Clarksville, Tennessee.
2000 – Leah Rabin, Russian-Israeli wife of Yitzhak Rabin (b.1928)
2000 – Eugene Antonio Marino, the first African American archbishop in the United States.  Marino was born in Biloxi, Mississippi in 1934. He was ordained in 1962 and went n to earn MA degree from Fordham University in 1967.  He served as auxiliary bishop for Washington, D.C. and in 1985 became the first African American to serve as secretary of the National Conference o Catholic Bishops.  On May 5, 1985, Marino was installed as the Archbishop of Atlanta, the first African American archbishop in the United States.  (thewright.org).
Sources: The People History; This Day in Labor History; Wikipedia List of Historical Anniversaries; This Day in Women's History; This Day in African History;History.com; History Orb; Yenoba; Selected Black Facts; Phil Konstantin's North American Indian History; and This Day in Music