Podcast: Play in new window | Download
Subscribe: RSS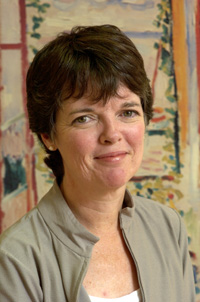 First, we speak with Alice McDermott, whose books include After This, Child of My Heart, Charming Billy, At Weddings and Wakes, and That Night.
Then, we're joined by Gwen Ifill, familiar to PBS viewers as the moderator of "Washington Week" and a senior correspondent for "The NewsHour with Jim Lehrer.  She's the author of The Breakthrough: Politics and Race in the Age of Obama.
Both Alice McDermott and Gwen Ifill will be appearing together at St. John's College in Annapolis on November 15.  For more info, click here.