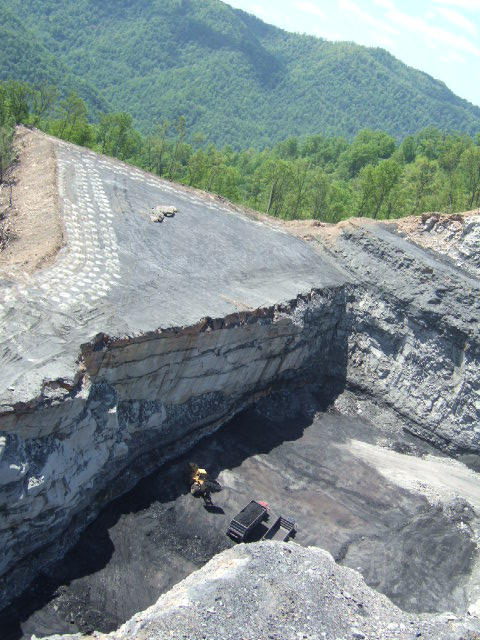 Kayford Mountain, West Virginia (photo: Justin Levy) 
One point of agreement between the McCain and Obama campaigns was their support of the coal industry, or what they call "clean coal."  Have you been wondering what "clean coal" means?
Today, we discuss our energy future.  What are the costs of our dependence on coal, and what alternatives are we developing?
We'll be joined in studio by Dave Cooper, a resident of Kentucky and the host of the Mountaintop Removal Road Show.  We'll also be joined on the phone from West Virginia by Lorelei Scarbro, an organizer working on the Coal River Wind Project, a wind farm proposed by the community as an alternative to the mining company's plan to open another mountaintop removal site on Coal River Mountain.
Also featured this hour is a short interview with Larry Gibson that we recorded on Kayford Mountain in West Virginia, where he lives, last spring.  We walked through the woods to a steep precipice where we could see the active mountaintop removal mining site that has destroyed the land his family has lived on for centuries.
For more of our coverage on coal issues, click here.