Podcast: Play in new window | Download
Subscribe: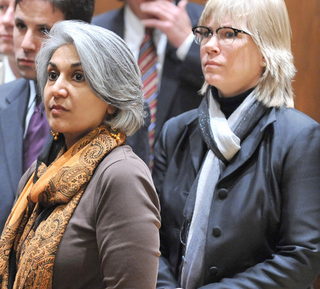 Tonight we bring you timely conversations with the election just around the corner, and many important issues being decided locally and nationally.
We hear a few of the voices of people who will be affected by the outcome of Question 6, commonly referred to as the Marriage Equality referendum. Our guests tonight include Lisa Polyak and Gita Deane, the plaintiffs in the lawsuit challenging the state of Maryland's civil marriage laws, and Nicole and Chanel Bastfield, who were married this summer in Washington, DC and who are expecting their first child.