Podcast: Play in new window | Download
Subscribe:
August 1, 2016 – Segment 2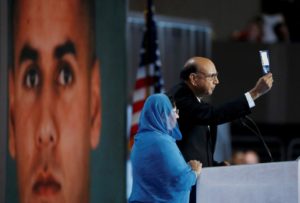 For today we have a National News Roundtable, with topics to include the Presidential election. With:
Arun Gupta
, contributor to
The Washington Post, YES! Magazine, In These Times, The Progressive, Telesur
, and
The Nation
, and author of
Bacon as a Weapon of Mass Destruction: A Junk-Food Loving Chef's Inquiry into Taste
;
Charles Robinson
, Political and Business Correspondent for Maryland Public Television; and
Lenny McAllister
, Republican strategist, 2016
Republican
candidate seeking to represent
the 14th Congressional District
of
Pennsylvania
, and host of
NightTalk: Get To The Point
on the Pittsburgh cable news channel and
Get Right with Lenny McAllister
 on NewsRadio 1020 KDKA in Pittsburgh.