Podcast: Play in new window | Download
Subscribe:
September 8, 2015 – Segment 1
We begin with our weekly National Politics Roundtable w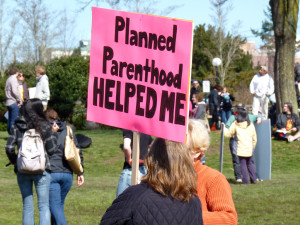 ith: John Nichols, Washington correspondent for The Nation and co-author of Dollarocracy: How the Money and Media Election Complex is Destroying America; and Eugene Craig, grassroots activist and 3rd Vice-Chair of the Maryland Republican State Party. Then Eugene Craig is joined by Rev. Merrick Moise, ordained minister, writer and community activist and Dani McClain, fellow at The Nation Institute to discuss the possibility of defunding Planned Parenthood amidst the recent controversy around fetal tissue testing.