Podcast: Play in new window | Download
Subscribe: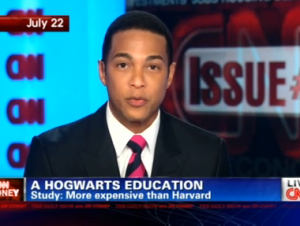 December 2, 2014 – Segment 2
We host a Media Roundtable. Our panel of guests will discuss topics to include: NPR's drastic cut-back on its environmental and climate change team; CNN correspondent Don Lemon's comment about marijuana in Ferguson; the power of Fox News; and the coverage of the events in Ferguson.
Our guests are: Robert McChesney, author and professor of Communications in the Center for Global Studies at the University of Illinois at Urbana-Champaign, co-author of Dollarocracy: How the Money-and-Media-Election Complex is Destroying America and author ofDigital Disconnect: How Capitalism Is Turning the Internet Against Democracy;Pulitzer Prize-winning journalist E.R. Shipp, Journalist-in-Residence and Associate Professor of Journalism at Morgan State University; Richard Prince, author of Richard Prince's Journal-isms, an online column on diversity issues in the news business; and author, filmmaker and Coppin State University professor D. Watkins.