Podcast: Play in new window | Download
Subscribe: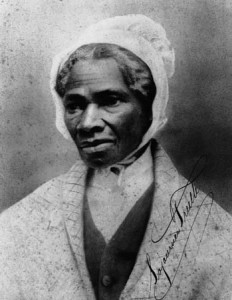 May 9, 2014 – Segment 1
Marc talks about what happens on this day in history, including the day Sojourner Truth delivered a speech championing the rights of all people, the day the first birth control pill was approved by the FDA, and the birthday of John Brown.
Today is:
Europe Day, commemorating the Schuman Declaration. (European Union)
Independence Day, celebrating the declaration of independence of Romania from the Ottoman Empire in 1877. (Romania)
Liberation Day, commemorating the end of the German Occupation of the Channel Islands during World War II). (Guernsey, Liberation Day (Jersey))
One of the three days of the Feast of the Lemures. (Roman Empire)
Victory Day observances, celebration of the Soviet Union victory over Nazi Germany (Soviet Union, Azerbaijan, Belarus, Bosnia and Herzegovina, Georgia, Israel, Kazakhstan, Kyrgyzstan, Moldova, Russia, Serbia, Tajikistan, Turkmenistan, Ukraine, Uzbekistan)
Victory and Peace Day, mark the capture of Shusha in the Karabakh War and the end of World War II. (Armenia)
On this day in history:
1735: The first debate on "The Walking Purchase" takes place in Pennsbury. Thomas Penn and James Logan meet with Delaware Chiefs, including Nutimus and Tedyuscung.
1750 – The South Carolina Gazette reports that Caesar, a South Carolina slave has been granted his freedom and a life time annuity in exchange for his cures for poison and rattlesnake bite. Caesar and the famous James Derham of New Orleans are two of the earliest known African American medical practitioners.
1862 – General Hunter of the Union Army issued a proclamation freeing the slaves of Georgia, Florida and South Carolina. A displeased President Lincoln annulled this act. Lincoln stated, "General Hunter is an honest man…He proclaimed all men free within certain states. I repudiated the proclamation."
1867 – Sojourner Truth delivers a speech to the First Annual Meeting of the American Equal Rights Association, championing for the rights of all people.
1907: Legendary Western Federation of Miners leader William "Big Bill" Haywood goes on trial for murder in the bombing death of former Idaho governor Frank Steunenberg, who had brutally suppressed the state's miners. Haywood ultimately was declared innocent.
1909: Japanese workers strike at Oahu, Hawaii's Aiea Plantation, demanding the same pay as Portuguese and Puerto Rican workers. Ultimately 7,000 workers and their families remained out until August, when the strike was broken.
1926 : Commander Richard Byrd and his companion the first to fly an airplane to the North Pole ( Later Disputed ).
1937: Hollywood studio mogul Louis B. Mayer recognizes the Screen Actors Guild. SAG leaders reportedly were bluffing when they 2014.05.05history-turningthetide-bookcovertold Mayer that 99 percent of all actors would walk out the next morning unless he dealt with the union. Some 5,000 actors attended a victory gathering the following day at Hollywood Legion Stadium; a day later, SAG membership increased 400 percent.
1955 – Cold War: West Germany joins NATO.
1960: The Food and Drug Administration approved the first pill for contraceptive use in Birth Control , called Envoid. The pill is a mix of of an estrogenand a progestin and is now used by more than 100 million women worldwide.
1961 – Jim Gentile of the Baltimore Orioles becomes the first player in baseball history to hit grand slams in consecutive innings.
1964: Louis Armstrong went to No.1 on the US singles chart with 'Hello Dolly' making him the oldest artist to hit No.1 at the age of 62. In 2011, 85 year-old Tony Bennett broke this record when his Duets album topped the US album chart.
1970: About 100,000 war protesters gathered just south of the White House to express their opposition to involvement in the war in Cambodia.
1974: Nixon impeachment hearings begin against President Richard M. Nixon today for his involvement in the Watergate cover-up.
1979: A protest by anti-government protesters at the Metropolitan Cathedral in San Salvador, ends in a bloodbath when police opened fire killing 18 and injuring many more.
1994: South Africa's newly elected parliament chose an Unopposed Nelson Mandela to be the country's first black president. He will be sworn in at an official ceremony next week.
2012: President Barack Obama stated that he supported same-sex couples and believes that they should be able to marry. Vice president Joe Biden and cabinet member Arne Duncan had also came out in support of same-sex marriage previously. His announcement of this position marked the first time a sitting US president had publicly been in favor of the controversial topic.
Born on this day in history:
1800 – John Brown, American activist (d. 1859)
1842: Mary Bassett Mumford born
1918 – Mike Wallace, American journalist and game show host (d. 2012)
1921 – Daniel Berrigan, American priest and activist
1937: Born on this day, Dave Prater, US soul singer, (Sam & Dave), 1967 US No.2 and UK No 24 & 1967 US No.2 single 'Soul Man'. Killed 9th April 1988 when his car left the road and hit a tree in Syracuse, Georgia.
1939 – Ralph Boston, American long jumper
1942 – John Ashcroft, American lawyer and politician, 79th United States Attorney General
1946 – Candice Bergen, American actress and producer
1949 – Billy Joel, American singer-songwriter and pianist (The Hassles and Attila)
On this day in history, we lost:
1919 – James Reese Europe, preeminent jazz bandleader killed by a crazed band member. The military band he formed during World War I was one of the most popular in all of Europe.
1968 – Harold Gray, American cartoonist, created Little Orphan Annie (b. 1894)
2012: American author of famed children's book "Where the While Things Are" Maurice Sendak died at the age of eighty-three after having complications due to a stroke. The author and illustrator had written numerous books and won many awards including the Caldecott Medal and the Hans Christian Andersen medal for illustration.
2012 – Vidal Sassoon, English-American hairdresser (b. 1928)
Sources: The People History; This Day in Labor History; Wikipedia List of Historical Anniversaries; This Day in Women's History; This Day in African History;History.com; History Orb; Yenoba; Selected Black Facts; Phil Konstantin's North American Indian History; and This Day in Music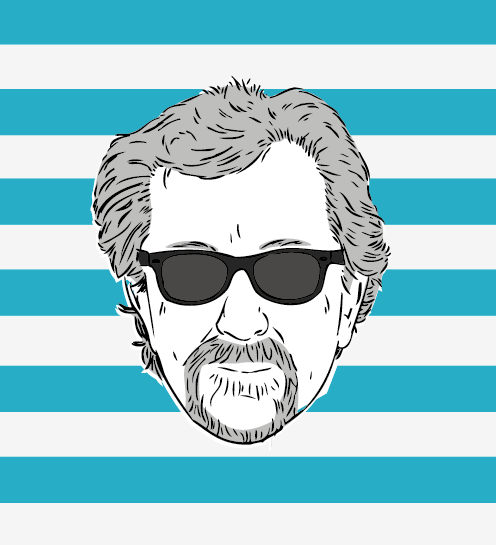 The Marc Steiner Show currently airs on The Real News Network. The show covers the topics that matter, engaging real voices, from Charm City to Cairo and beyond. Email us to share your comments with us.