Podcast: Play in new window | Download
Subscribe:
May 7, 2014 – Segment 1
Marc talks about what happened on this day in history, including the day ride-in protests of segregated streetcars in Southern cities took place, the day singer Jimmy Ruffin was born, and the day the independence of Greece was recognized.
EVENTS
351 – The Jewish revolt against Gallus breaks out. After his arrival at Antioch, the Jews begin a rebellion in Palestine. 1429 – Joan of Arc ends the Siege of Orléans, pulling an arrow from her own shoulder and returning, wounded, to lead the final charge. The victory marks a turning point in the Hundred Years' War. 1718 – The city of New Orleans is founded by Jean-Baptiste Le Moyne de Bienville. 1794 – French Revolution: Robespierre introduces the Cult of the Supreme Being in the National Convention as the new state religion of the French First Republic.
1824 – World premiere of Ludwig van Beethoven's Ninth Symphony in Vienna, Austria. The performance is conducted by Michael Umlauf under the composer's supervision.
1832 – The independence of Greece is recognized by the Treaty of London. Otto of Wittelsbach, Prince of Bavaria is chosen King.
1867 – Black demonstrators staged ride-in to protest segregation on New Orleans streetcars. Similar demonstrations occurred in Mobile, Ala., and other cities.
1915 – World War I: German submarine U-20 sinks RMS Lusitania, killing 1,198 people including 128 Americans. Public reaction to the sinking turns many formerly pro-Germans in the United States against the German Empire
1920 – Kiev Offensive: Polish troops led by Józef Piłsudski and Edward Rydz-Śmigły and assisted by a symbolic Ukrainian force capture Kiev only to be driven out by the Red Army counter-offensive a month later.
1940 – The Norway Debate in the British House of Commons begins, and leads to the replacement of Prime Minister Neville Chamberlain with Winston Churchill three days later.
1952 – The concept of the integrated circuit, the basis for all modern computers, is first published by Geoffrey W.A. Dummer.
1999 – Kosovo War: In Federal Republic of Yugoslavia, three Chinese citizens are killed and 20 wounded when a NATO aircraft bombs the Chinese embassy in Belgrade.
2000 – Vladimir Putin is inaugurated as president of Russia. 2004 – American businessman Nick Berg is beheaded by Islamic militants. The act is recorded on videotape and released on the Internet.
2007 – Israeli archaeologists discover the tomb of Herod the Great south of Jerusalem.
BIRTHS
1711 – David Hume, Scottish economist, historian, and philosopher (d. 1776)
1812 – Robert Browning, English poet (d. 1889)
1833 – Johannes Brahms, German pianist and composer (d. 1897)
1840 – Pyotr Ilyich Tchaikovsky, Russian composer (d. 1893)
1892 – Josip Broz Tito, Yugoslav marshal and politician, 1st President of Yugoslavia (d. 1980)
1901 – Gary Cooper, American actor and singer (d. 1961)
1919 – Eva Perón, Argentinian actress, 25th First Lady of Argentina (d. 1952)
1939 – Johnny Maestro, American singer-songwriter (The Crests and Johnny Maestro & The Brooklyn Bridge) (d. 2010)
1939 – Jimmy Ruffin, American singer ("What Becomes of the Brokenhearted")
1940 – Angela Carter, English author and journalist (d. 1992)
DEATHS
2000 – Douglas Fairbanks, Jr., American captain, actor, and producer (b. 1909)
2007 – Yahweh ben Yahweh, American cult leader, founded the Nation of Yahweh (b. 1935)
Sources: The People History; This Day in Labor History; Wikipedia List of Historical Anniversaries; This Day in Women's History; This Day in African History;History.com; History Orb; Yenoba; Selected Black Facts; Phil Konstantin's North American Indian History; and This Day in Music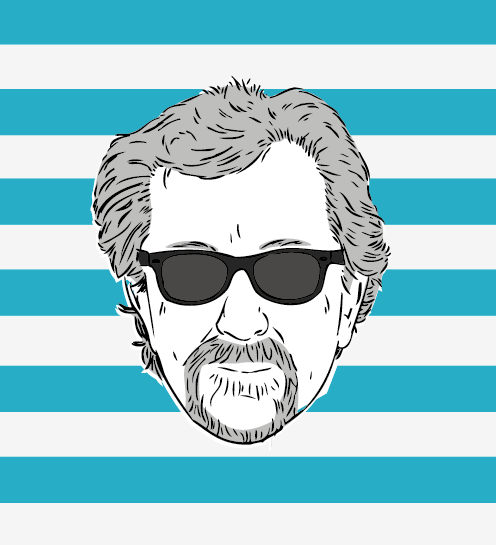 The Marc Steiner Show currently airs on The Real News Network. The show covers the topics that matter, engaging real voices, from Charm City to Cairo and beyond. Email us to share your comments with us.