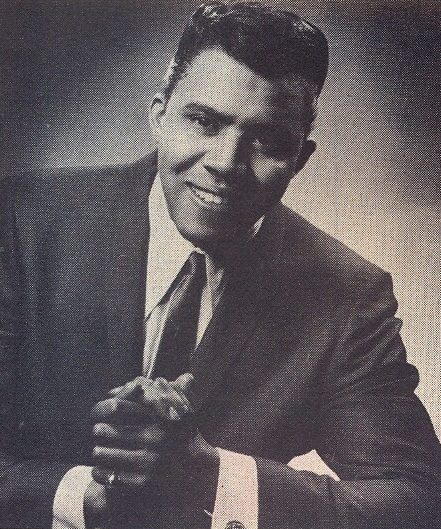 Podcast: Play in new window | Download
Subscribe: RSS
May 7, 2014 – Segment 1
Marc talks about what happened on this day in history, including the day ride-in protests of segregated streetcars in Southern cities took place, the day singer Jimmy Ruffin was born, and the day the independence of Greece was recognized.
EVENTS
351 – The Jewish revolt against Gallus breaks out. After his arrival at Antioch, the Jews begin a rebellion in Palestine. 1429 – Joan of Arc ends the Siege of Orléans, pulling an arrow from her own shoulder and returning, wounded, to lead the final charge. The victory marks a turning point in the Hundred Years' War. 1718 – The city of New Orleans is founded by Jean-Baptiste Le Moyne de Bienville. 1794 – French Revolution: Robespierre introduces the Cult of the Supreme Being in the National Convention as the new state religion of the French First Republic.
1824 – World premiere of Ludwig van Beethoven's Ninth Symphony in Vienna, Austria. The performance is conducted by Michael Umlauf under the composer's supervision.
1832 – The independence of Greece is recognized by the Treaty of London. Otto of Wittelsbach, Prince of Bavaria is chosen King.
1867 – Black demonstrators staged ride-in to protest segregation on New Orleans streetcars. Similar demonstrations occurred in Mobile, Ala., and other cities.
1915 – World War I: German submarine U-20 sinks RMS Lusitania, killing 1,198 people including 128 Americans. Public reaction to the sinking turns many formerly pro-Germans in the United States against the German Empire
1920 – Kiev Offensive: Polish troops led by Józef Piłsudski and Edward Rydz-Śmigły and assisted by a symbolic Ukrainian force capture Kiev only to be driven out by the Red Army counter-offensive a month later.
1940 – The Norway Debate in the British House of Commons begins, and leads to the replacement of Prime Minister Neville Chamberlain with Winston Churchill three days later.
1952 – The concept of the integrated circuit, the basis for all modern computers, is first published by Geoffrey W.A. Dummer.
1999 – Kosovo War: In Federal Republic of Yugoslavia, three Chinese citizens are killed and 20 wounded when a NATO aircraft bombs the Chinese embassy in Belgrade.
2000 – Vladimir Putin is inaugurated as president of Russia. 2004 – American businessman Nick Berg is beheaded by Islamic militants. The act is recorded on videotape and released on the Internet.
2007 – Israeli archaeologists discover the tomb of Herod the Great south of Jerusalem.
BIRTHS
1711 – David Hume, Scottish economist, historian, and philosopher (d. 1776)
1812 – Robert Browning, English poet (d. 1889)
1833 – Johannes Brahms, German pianist and composer (d. 1897)
1840 – Pyotr Ilyich Tchaikovsky, Russian composer (d. 1893)
1892 – Josip Broz Tito, Yugoslav marshal and politician, 1st President of Yugoslavia (d. 1980)
1901 – Gary Cooper, American actor and singer (d. 1961)
1919 – Eva Perón, Argentinian actress, 25th First Lady of Argentina (d. 1952)
1939 – Johnny Maestro, American singer-songwriter (The Crests and Johnny Maestro & The Brooklyn Bridge) (d. 2010)
1939 – Jimmy Ruffin, American singer ("What Becomes of the Brokenhearted")
1940 – Angela Carter, English author and journalist (d. 1992)
DEATHS
2000 – Douglas Fairbanks, Jr., American captain, actor, and producer (b. 1909)
2007 – Yahweh ben Yahweh, American cult leader, founded the Nation of Yahweh (b. 1935)
Sources: The People History; This Day in Labor History; Wikipedia List of Historical Anniversaries; This Day in Women's History; This Day in African History;History.com; History Orb; Yenoba; Selected Black Facts; Phil Konstantin's North American Indian History; and This Day in Music