Podcast: Play in new window | Download
Subscribe:
May 6, 2015 – Segment 1
Marc shares some of the events that happened on this day in history, including the birth of Martin Delaney, the death of Otis Blackwell, and the suspension of two DJs at a Colorado radio station for playing songs by the Dixie Chicks a few days after they criticized President George W. Bush.
Transcript of this day in history included below.
Dixie Chicks, London 2003
https://www.youtube.com/watch?v=oo3EaMtxqBo
Country music stations are often hotbeds of deep patriotism, so when Natalie Maines of the country and western group The Dixie Chicks called out President George Bush on the immorality and illegality of the Iraq War just 10 days before the invasion of Iraq, she received death threats and became a target of conservative America. Today, a Colorado radio station suspended 2 of its DJs for playing the Dixie Chicks' music, beginning the cascade of radio stations that banned The Dixie Chicks' music and set fire to their records today in 2003.
Today in 1877 was packed with eventful moments in US History, especially the world that affected the lives of Native people in our country.  A little less than a year before this date The Battle of Little Bighorn was fought, where Lakota, Arapaho and Cheyenne warriors wiped out General Custer and the 7th Cavalry Troops.  And today in 1877, one of the key spiritual and war leaders of the Lakota, a man we called Crazy Horse, surrendered to the US Army while the other leader of similar regard, Sitting Bull was taking his people to flee to freedom in Canada.  Little did Crazy Horse realize that he was being tricked into a fate that would ultimately lead to his death.
HBCU Students and the newly-born Black Liberation movement were at the forefront of opposing the Vietnam War. Today in 1967, 400 students at Cheney State College, now University, took over the administration building to protest the War and demand that the College supported the Black struggle and end their 19th century social moral code.
A most remarkable and brilliant man was born today in 1812 of African-born parents, Mandinkas .. His name was Martin Delaney, born in slavery, but raised as a free person of color. He was accepted to Harvard Medical School even though he and the two Black students were banned after they arrived. Yet, he continued to study medicine. During the cholera outbreak in Pittsburgh, when others fled, Martin Delaney stayed to tend the ill. He became the only Black to become a Major in the army during the Civil War, and he was a reconstruction leader and continued as a fighter for justice till his death.
He wrote two books that had an effect on his work:
The Condition, Elevation, Emigration, and Destiny of the Colored People of the United States, Politically Considered which was published in 1852. It is considered the founding work of Black Nationalist theory, which called for Blacks to leave America to establish their own nation.
And in 1950, he wrote a serial novel called Blake: Or The Huts of America, as a response to Harriett Beacher Stowe's Uncle Tom's Cabin.  He thanked her for exposing slavery to the white world, but thought her characters were too passive. Many thought Martin Delaney's novel gave a powerful, full description of slavery and resistance.
Here's a song for your May 6th. The great songwriter and producer Otis Blackwell died today in 2002 from a heart attack. He was born in 1931 in Brooklyn, New York and first experienced fame when he won Amateur Night at the Apollo Theater. He went on to write classic songs that have sold over 185 million copies. We remember him on this day by listening to "All Shook Up."
OTIS BLACKWELL all shook up
https://www.youtube.com/watch?v=eyKn8M3HLP4
To continue your exploration of this day in history, take a look at some of our favorite sources:Charles H. Wright Museum: Today in Black History; African American Registry;BlackPast; NYTimes on this Day; EyewitnessToHistory.com; The Civil War Trust;Voices in Labor: Today in Labor History; Union Communication Services at The Worker Institute: Today in Labor History; BBC On This Day; The Holocaust History Project; PBS African American World; PBS; Today in Women's History; South African History Online; This Day In North American Indian History; Jewish Virtual Library; The People History; Wikipedia List of Historical Anniversaries; Yenoba; and This Day in Music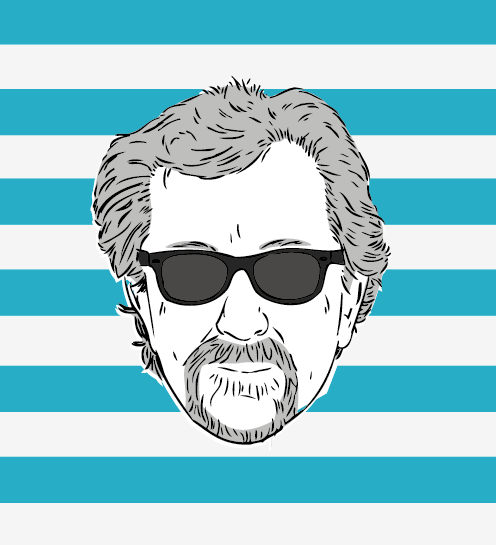 The Marc Steiner Show currently airs on The Real News Network. The show covers the topics that matter, engaging real voices, from Charm City to Cairo and beyond. Email us to share your comments with us.