Podcast: Play in new window | Download
Subscribe:
May 5, 2015 – Segment 1
Marc shares some of the events that happened on this day in history, including Gwendolyn Brooks winning the Pulitzer Prize for Poetry in 1950, the death of Elsie Bernice Washington, the "mother of the African American romance novel," in 2009, and the birth of Blind Willie McTell.
Transcript of this day in history included below.
Gwendolyn Brooks Reading "We Real Cool"
https://www.youtube.com/watch?v=JBpxJb24O8A
THE POOL PLAYERS.
SEVEN AT THE GOLDEN SHOVEL.
We real cool. We
Left school. We
Lurk late. We
Strike straight. We
Sing sin. We
Thin gin. We
Jazz June. We
Die soon.
That was the poem "We Real Cool," written in 1959 by the great poet Gwendolyn Elizabeth Brooks. She was born in Topeka, Kansas and wrote and published her first poem when she was only 13. Today in 1950, she was awarded the Pulitzer Prize for Poetry, making her the first African American to ever receive that prize. Gwendolyn Brooks continued writing poetry and went on to become the Library of Congress' Consultant in Poetry (now known as Poet Laureate) and receive the National Medal of Arts.
Fast forward 20 years and we have another "first": Playwright, actor, director and teacher Charles Edward Gordone became the first African American to win the Pulitzer Prize for Drama in 1970 for "No Place To Be A Somebody."
And we remember the "mother of the African American romance novel" who died today in 2009, Elsie Bernice Washington. The New York native wrote for The New York Post, Life, Newsweek, and Essence, and wrote nonfiction books about sickle cell anemia and gender dynamics between black men and women, but she also wrote the first romance novel that featured black characters, Entwined Destinies.
Cinco de Mayo to most of us here in America is another reason to party and drink margaritas, but what does this 5th of May really mean? On the 5th of May of 1862 in a town called Puebla, Mexico, a group of outnumbered Mexican patriots defeated the French Army in battle. They were able to push the French back, and eventually out of their country.  Yes, France invaded Mexico with support from Britain and Spain to oust Mexican President Benito Juárez after he declared he would not repay their imposed international debt. So, on this Cinco de Mayo, please tip your Margarita to the Mexican patriots who saved their nation.
And Ethiopians remember and celebrate this day.  Today in 1936, the Fascist Italian government invaded and conquered the oldest independent nation in Africa.  It led to a guerrilla war against the Italians. Then, 5 years later on this very same day, Ethiopian Emperor Haile Selassie entered Addis Ababa, which became the capital after the Italians were vanquished.
Here's a song for your May 5th. Today in 1898, William Samuel McTier — who we know as Blind Willie McTell — was born in Thomson, Georgia. Born blind in one eye, he had lost his vision completely over the course of his childhood. While he attended schools for the blind, he developed an affinity for music, playing the harmonica, accordion, and eventually the 6-string guitar. He began writing songs and started traveling the world to play them when he was an adult. He became known for his use of the 12-string guitar, which was his instrument of choice, and for using a slide. He played the blues, but had a more smooth and laid-back way of singing compared to other blues artists. To celebrate his birthday, we hear Blind Willie McTell's "Broke Down Engine Blues."
Broke Down Engine Blues – Blind Willie McTell
https://www.youtube.com/watch?v=kRp02P8SfVA&list=PLg1nJu5dTJBp4kxKfMs7G7R6UYdkWhlaV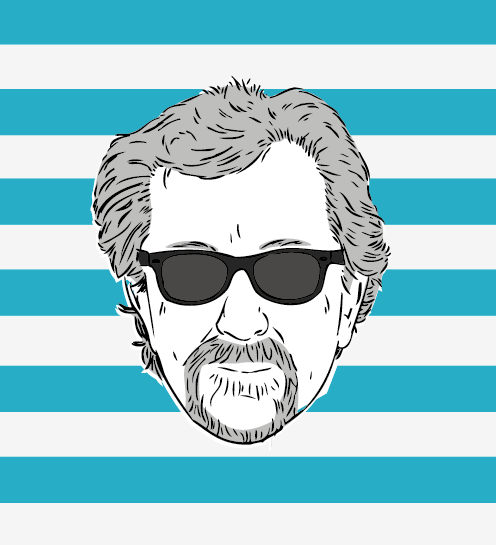 The Marc Steiner Show currently airs on The Real News Network. The show covers the topics that matter, engaging real voices, from Charm City to Cairo and beyond. Email us to share your comments with us.