Podcast: Play in new window | Download
Subscribe: RSS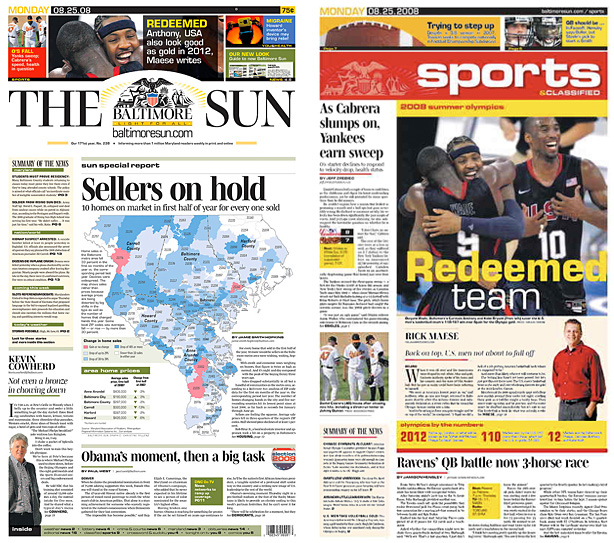 Last week, nearly a third of The Baltimore Sun's editing, news and opinion staff was laid off, following several rounds of buyouts in previous years. We spoke with former Sun reporters about what a much smaller Sun means for Baltimore, and took a look at the problems facing newspapers across the country.
Eileen Canizan was an editor and reporter at the Sun for nearly 30 years. In her last assignment she handled environmental and medical coverage as an assistant metro editor. The Sun layed her off last week.
David Steele was a former sports columnist at the sun. Last week he was layed off.
David Ettlin spent 40 years at the sun as a writer and editor. He took a buyout and retired as night metropolitan editor in June 2007.
Due to a recording error a portion of today's broadcast is missing from the podcast.  We apologize for any inconvenience.