Podcast: Play in new window | Download
Subscribe:
May 30, 2014 – Segment 1
Marc talks about what happened on this day in history, including the day Nigeria banned same-sex marriage, the day composer and bandleader Sun Ra passed away, and the day Joan of Arc was burned at the stake by an English-dominated tribunal.
Today is:
Anguilla Day commemorates the beginning of the Anguillan Revolution in 1967. (Anguilla)
Canary Islands Day (Canary Islands)
Joan of Arc (celebrated in France)
Indian Arrival Day (Trinidad and Tobago)
Lod Massacre Remembrance Day (Puerto Rico)
Mother's Day (Nicaragua)
Parliament Day (Croatia)
On this day in history:
1539 – In Florida, Hernando de Soto lands at Tampa Bay with 600 soldiers with the goal of finding gold.
1548: Juan Diego (Cuauhtlatoatzin) is the Nahua who saw the apparition of the Virgin Mary on a hill called Tepeyacac in Mexico. The encounters took place between December 9th and 12th in 1531. He dies at the age of seventy-four.
1650: An ordinance is passed against the making of counterfeit, or "fake," wampum by the Directors of the Council of the New Netherlands. European manufacturers are producing the fakes, which are being used to pay Indians.
1806 – Future U.S. President Andrew Jackson kills Charles Dickinson in a duel after Dickinson had accused Jackson's wife of bigamy.
1822 – House slave betrayed Denmark Vesey conspiracy. Vesey conspiracy, one of the most elaborate slave plots on record, involved thousands of Blacks in Charleston, S.C., and vicinity. Thirty-seven Blacks were hanged.
1854 – Kansas-Nebraska Act repealed Missouri Compromise and opened Northern territory to slavery.
1868: Decoration Day (to become Memorial Day) first officially observed in the United States. Mary Logan is credited with the suggestion of Memorial Day to her husband, Congressman John Logan.
1889: Invention of the brassiere.
1911: The first ever running of the Indianapolis 500 is won by Ray Harrounat at an average speed of 74.59 miles an hour.
1922: The Lincoln Memorial built to honor Abraham Lincoln the 16th president of the United States, is dedicated by Former President William Howard Taft in Washington, D.C.
1925 – May Thirtieth Movement: Shanghai Municipal Police Force shoot and kill 13 protesting workers.
1929: The Ford Motor Company signs a "Technical Assistance" contract to produce cars in the Soviet Union, and Ford workers were 2014.05.26history-bye-america-bookcoversent to the Soviet Union to train the labor force in the use of its parts. Many American workers who made the trip, including Walter Reuther, a tool and die maker who later was to become the UAW's president, returned home with a different view of the duties and privileges of the industrial laborer.
1937: In what became known as the Memorial Day Massacre, police open fire on striking steelworkers at Republic Steel in South Chicago, killing ten and wounding more than 160.
1956 – Bus boycott began in Tallahassee, Florida.
1958 – Memorial Day: the remains of two unidentified American servicemen, killed in action during World War II and the Korean War respectively, are buried at the Tomb of the Unknown Soldier in Arlington National Cemetery.
1965 – First Black student, Vivian Malone, graduated from the University of Alabama.
1967: Biafra proclaims its independence from Nigeria, but war breaks out in July and Nigerian forces take control of oil fields leaving the country no form of revenue which causes mass starvation of over 1,000,000 people. In January 1970 Biafra surrenders to Nigerian forces and becomes part of Nigeria once again losing its independence.
1971: The US space probe Mariner 9 was launched on its mission to Mars. Where it will send more than 7,000 pictures of the planet back to Earth.
1971 – Willie Mays scores his 1,950th run.
1989 – Tiananmen Square protests of 1989: the 33-foot high "Goddess of Democracy" statue is unveiled in Tiananmen Square by student demonstrators.
1997: Child molester Jesse K. Timmendequas is convicted in Trenton, N.J., of raping and strangling seven year old Megan Kanka, the case inspired "Megan's Law," which requires that communities be notified when sex offenders move in.
2002: The Ground Zero cleanup at the site of the World Trade Center is completed three months ahead of schedule due to the heroic efforts of more than 3,000 building tradesmen and women who had worked 12 hours a day, seven days a week for the previous eight months.
2013 – Nigeria passes a law banning same-sex marriage.
Born on this day in history:
1794: Zilpah Polly Grant Banister born (educator)
1819: Hannah Myers Longshore born (physician)
1846 – Peter Carl Fabergé, Russian goldsmith and jeweler (d. 1920)
1853: Kate Nichols Trask born (writer, playwright, founder of Yaddo, artists' retreat in New York)
1874: Josephine Preston Peabody (poet)
1901: Cornelia Otis Skinner born (actress, writer)
1903 – Born in 1903 in New York City, Countee Cullen was raised in a Methodist parsonage. He attended De Witt Clinton High School in New York and began writing poetry at the age of fourteen. In 1922, Cullen entered New York University. His poems were published in The Crisis, under the leadership of W. E. B. Du Bois.
1909 – Benny Goodman, American clarinet player, songwriter, and bandleader (d. 1986)
1934 – Alexey Leonov, Russian general and astronaut
1943 – James Chaney, American activist (d. 1964)
1961 – Ralph Carter, American actor and singer
1962 – Tonya Pinkins, American actress and singer
1974: Born on this day, Cee-Lo Green (Thomas Callaway), singer, rapper, songwriter and record producer, Goodie Mob, Gnarls Barkley, (2006 UK No.1 & US No.2 single 'Crazy'), and solo.
On this day in history, we lost:
1431 – Hundred Years' War: in Rouen, France, the 19-year-old Joan of Arc is burned at the stake by an English-dominated tribunal. The Roman Catholic Church remembers this day as the celebration of Saint Joan of Arc.
1778 – Voltaire, French philosopher and author (b. 1694)
1911 – Milton Bradley, American businessman, founded the Milton Bradley Company (b. 1836)
1912 – Wilbur Wright, American pilot, inventor, and businessman, co-founded the Wright Company (b. 1867)
1986 – Perry Ellis, American fashion designer (b. 1940)
1993 – Sun Ra, American pianist, composer, and bandleader (b. 1914)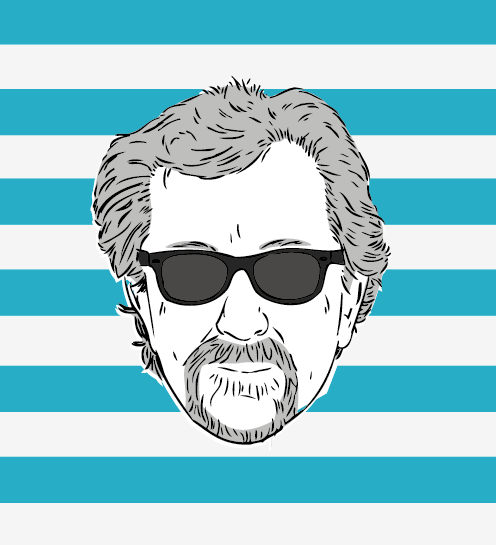 The Marc Steiner Show currently airs on The Real News Network. The show covers the topics that matter, engaging real voices, from Charm City to Cairo and beyond. Email us to share your comments with us.