Podcast: Play in new window | Download
Subscribe:
May 29, 2015 – Segment 1
Marc shares some of the events that happened on this day in history, including Sojourner Truth delivering her "Ain't I a Woman?" speech and a Quebec court upholding the "right" of Canadians to hold Native people as slaves.
Transcript of this day in history included below. 
Alfre Woodard reads Sojourner Truth
https://www.youtube.com/watch?v=4vr_vKsk_h8
That was the wonderful actor Alfre Woodard reading Sojourner Truth's most well known speech, "Ain't I A Woman?" that she delivered today in 1849 at the National Women's Convention, where Frederick Douglass also called for a woman's right to vote.  Sojourner Truth became one of America's best known and greatest orators, who gave many speeches rallying people to the cause of freedom and later full equality for African Americans and women, and for land grants for the formerly enslaved.  Her life was a life of struggle from the moment she fled slavery in New York state with her infant daughter in 1826.  Her five year old son was sold to another slaver in Alabama where he was abused and Sojourner Truth became the first Black person to win a court case in New York to have her son returned to her. Born Isbella Baumbree, she lived by her taken name Sojourner Truth until she passed away in 1883.
And it's interesting for us to remember these pieces of history in this time, where some people argue that rap music is the purveyor of everything negative in young people's behavior. New music has always shocked the established society, as we see in these two stories:
Symphonies play Stravinsky and ballet dancers leap across the stage, yet today in Paris in 1912, Ballet Russe, the Russian company that gave birth to modern ballet, presented Stravinsky's "Rite of Spring" that caused a riot among Parisians who thought the licentious, sexually-provocative piece from the Northern savages of Russia obscene.
And across the pond in on this same day, 15 young women at Curtis Publishing in Philadelphia were fired for dancing the turkey trot at lunch time, trying to keep the evil influences of that new Black music, Ragtime, from infecting the purity of white women.
The conflicts between Europe and the Muslims are as old as the first Crusade in 1096, when Pope Urban sent armies to capture Jerusalem from the Muslims and their Jewish brethren who ran the city. Today in 1453, the Turkish Sultan Mehmed the 2nd captured Constantinople, the Imperial Roman Capital, and ended the Byzantine Empire. Today we know Constantinople as the Turkish City of Istanbul.
And in 1733, a Quebec court upheld the right for Canadians to hold Native people as slaves.
The Nation wondered if President Andrew Johnson would follow President Lincoln's moderate course in post-Civil War Reconstruction America.  Though the battle for rights of the formerly enslaved to become full citizens was intense for the 10 years after the Civil War in what has become known as the Reconstruction Period,  President Johnson's announcement on today in 1865 for Reconstruction showed he would not. He opposed enfranchisement of the formerly enslaved African people, and he returned all land back to slaveowners that Union generals had divided up to give to the formerly enslaved. He told a group of Black leaders to find another country, pardoned 7,000 confederates and led to beginning of the reign of terror against African Americans in post-slavery America.  So while the battle continued for building a new democracy, President Johnson's Reconstruction Plan put powerful nails in its coffin.
And later in US History in 1932, the Bonus Expeditionary Force, so named to recall the American Expeditionary Force in World War I, 43,000 strong, including 17.000 World War I veterans with their families and allies, converged on Washington.  Most had been out of work since the beginning of the Great Depression.  Congress gave them benefits they could not use until 1945 and the veterans wanted them now to survive the economic crisis.  They camped out till July when President Hoover sent General MacArthur in to crush and remove the veterans and their families.
We wish a Happy Birthday to Carmelo Anthony, Baltimore's own who gives back to his community,  born today in 1984.
Here's a song for your May 29th soundtrack. "Delicious! Refreshing! Exhilarating!" read the first Coca Cola ad placed today by its creator, Pharmacist John Pemberton.  In the midst of 19th century, anti-alcohol temperance craze, Mr. Pemberton took his 5 cent patented medicine as the alternative .. and it was refreshing and exhilarating made with coca leaves and kola nuts .. yes, those coca leaves .. And we're hearing Sam Cooke's "Having A Party," because he's got the cokes in the icebox.
Sam Cooke – Having A Party
https://www.youtube.com/watch?v=M-5zlj49ugk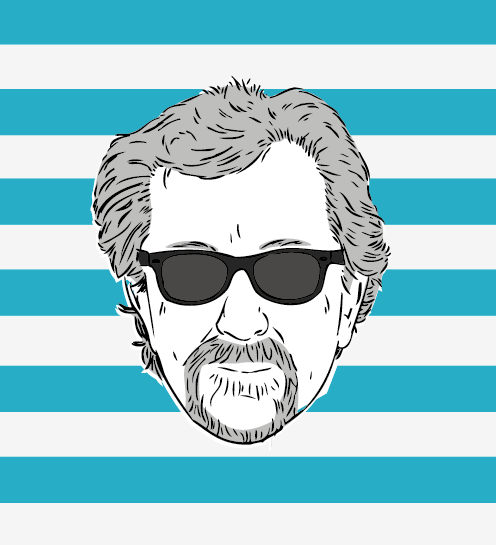 The Marc Steiner Show currently airs on The Real News Network. The show covers the topics that matter, engaging real voices, from Charm City to Cairo and beyond. Email us to share your comments with us.