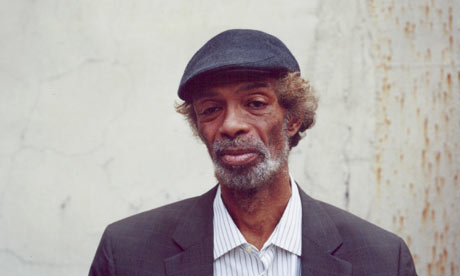 Podcast: Play in new window | Download
Subscribe: RSS
May 28, 2014 – Segment 1
Marc shares some of the events that happened on this day in history, including the births of Betty Shabazz and Gladys Knight, the death of Gil-Scott Heron, and the beginning of the French and Indian War.
On this day in history:
1754 – French and Indian War: in the first engagement of the war, Virginia militia under the 22-
year-old Lieutenant colonel George Washington defeat a French reconnaissance party in the
Battle of Jumonville Glen in what is now Fayette County in southwestern Pennsylvania.
1830 – Andrew Jackson, called "Sharp Knife" by the Indians, has long fought the Indians of
the southeast. He believes that the Indians and white settlers will not be able to peacefully
live together. His solution to this is to renege on all of the previous treaties, which granted
the Indians their lands forever, and to move all Indians west of the Mississippi River. Jackson
makes this proposal to Congress during his First Congressional speech on December 8, 1829.
Congress makes the proposal into a law on this date.
1835: The Ladies Shoe Binders Society formed in New York.
1851: One in a series of treaties is signed with California Indians at Dent's and Ventine's
Crossings. The purpose of the treaty is to reserve lands for the Indians and to protect them from
angry Europeans.
1892 – In San Francisco, California, John Muir organizes the Sierra Club.
1912: Fifteen women were dismissed from their jobs at the Curtis Publishing Company in
Philadelphia for dancing the Turkey Trot. They were on their lunch break, but management
thought the dance too racy.
1937 – The Golden Gate Bridge in San Francisco, California, is officially opened by President
Franklin D. Roosevelt in Washington, D.C., who pushes a button signaling the start of vehicle
traffic over the span.
1946: At least 30,000 workers in Rochester, N.Y., participate in a general strike in support of
municipal workers who had been fired for forming a union.
1961 – Peter Benenson's article The Forgotten Prisoners is published in several internationally
read newspapers. This will later be thought of as the founding of the human rights organization
Amnesty International.
1963: Equal Pay Act passed.
1964 – The Palestine Liberation Organization is formed.
1966: Percy Sledge started a two week run at No.1 on the US singles chart with 'When A Man
Loves A Woman'. A No.4 hit on the UK chart and No.2 when re-issued in 1987. Before the
recording session, the song had no title or lyrics. The session proceeded with the expectation
that Sledge would produce them for the vocal takes. When it came time to record the vocals,
Sledge improvised the lyrics with minimal pre-planning, using the melody as a guide for rhythm
and phrasing. The performance was so convincing that others working on the session assumed
Sledge had the lyrics written down.
1973: Pink Floyd's The Dark Side Of The Moon was on both the UK and US album charts. It
remained in the US charts for 741 discontinuous weeks from 1973 to 1988, longer than any
other album in history. (After moving to the Billboard Top Pop Catalog Chart, the album notched
up a further 759 weeks, and had reached a total of over 1,500 weeks on the combined charts by
May 2006).
1983: Actress and singer Irene Cara started a six week run at No.1 on the US singles chart
with 'Flashdance…What A Feeling'. Taken from the film 'Flashdance', a No.2 hit in the UK. Cara
had also appeared in TV's 'Roots' and 'The Next Generation'.
1987: A 19 year old West German, Mathias Rust, flying a light plane undetected from Helsinki to
Moscow and lands safely in Red Square.
1991: The Ethiopian People's Revolutionary Democratic Front (EPRDF) take control of the
nation's capital Addis Ababa ending 17 years of Marxist rule in Ethiopia.
1996 – The U.S. President Bill Clinton's former business partners in the Whitewater land deal,
Jim McDougal and Susan McDougal, and the Governor of Arkansas Jim Guy Tucker, are
convicted of fraud.
1998: Pakistan detonates 5 nuclear explosions in retaliation for similar nuclear tests by their
neighbor India.
2008 – The first meeting of the Constituent Assembly of Nepal formally declares Nepal a
republic, ending the 240-year reign of the Shah dynasty.
Born on this day in history:
1858: Lizzie Black Kander born (settlement and relief worker, cook book writer, educator)
1876: Katharine Blunt born (educator, home economist, nutritionist)
1888 – Jim Thorpe, American football player and coach (d. 1953)
1908 – Ian Fleming, English journalist and author (d. 1964)
1910 – T-Bone Walker, American singer-songwriter and guitarist (d. 1975)
1919: May Swenson born (poet)
1934 – Betty Shabazz, American educator and activist (d. 1997)
1940: Maeve Binchy born (writer)
1944 – Rudy Giuliani, American lawyer and politician, 107th Mayor of New York City
1944 – Gladys Knight, American singer-songwriter and actress (Gladys Knight & the Pips)
1962: Born on this day, Roland Gift, singer, Fine Young Cannibals, (1989 US No.1 & UK No.5
single 'She Drives Me Crazy').
1971 – Marco Rubio, American politician
On this day in history, we lost:
1849: Anne Brontë died, only 29 years old
1971 – Audie Murphy, American lieutenant and actor, Medal of Honor recipient (b. 1924)
1981 – Mary Lou Williams, American pianist and composer (b. 1910)
1988 – Sy Oliver, American trumpet player, composer, and bandleader (b. 1910)
2010 – Gary Coleman, American actor (b. 1968)
2011: Sixty-two year old musician and poet Gil Scott-Heron died after becoming ill. Scott-Heron
was known for being a great influence on hip-hop and rap music, as well as jazz, blues, and
soul music. Much of his work contained strong political messages, including his most famous
work entitled "The Revolution Will Not Be Televised," a piece about racial relations in media and
advertising.
Sources: The People History; This Day in Labor History; Wikipedia List of Historical Anniversaries; This Day in Women's History; This Day in African History;History.com; History Orb; Yenoba; Selected Black Facts; Phil Konstantin's North American Indian History; and This Day in Music