Podcast: Play in new window | Download
Subscribe:
May 26, 2015 – Segment 1
Today in history, the Supreme Court handed down its Dred Scott decision, White House seamstress Elizabeth Keckley passed away, and vaudeville singer and dancer Mamie Robinson Smith was born.
Transcript of This Day In History below.
This is Marc Steiner, and today is May the 26th. Welcome to This Day In History.
The Wicked Witch of the West appears (The Wizard Of Oz, 1939)
Witches, the frightening women of Halloween and Fairy Tales, boiling children in pots, riding on their broom sticks …. What frightened little children today terrified the Christian world, and women deemed witches were burned at the stake, tortured till they confessed. Women-based religions predated monotheism, and in Europe that feminine power of the past was too threatening to the power of patriarchy. So, women who did not fit into the mold of society were accused of witchcraft, tortured, hung and burned alive at the stake.
In 1647 – Alse Young became the first person to be executed as a witch in the British American colonies today in 1647. That event set off a wave of witch trials in New England and beyond. Four years later, today in 1651, Jeane Gardiner, a British woman, was executed for witchcraft in the West Indies for allegedly casting spells.
Two months after the Supreme Court handed down the Dred Scott Decision wherein Chief Justice Roger Taney announced that "slaves were not citizens and therefore had no rights to sue in federal courts," and that slaves had no rights that any white man was bound to respect, Dred Scott was a free man. Today in 1857, the people who enslaved Dred Scott could not handle the tension surrounding his national celebrity and they gave him to the family who previously owned him. The son in that family freed him. The headlines were ablaze across the country: "Dred Scott is emancipated by the Blow family, his original owners."
On a dark and stormy night in Switzerland, Mary Pierce Shelley and Bram Stoker were challenged to come up with a scary story. They did it, and it became one of the classics. Today in 1897, Bram Stoker's Dracula was first published.
Elizabeth Keckley was First Lady Mary Todd Lincoln's seamstress, and it might just end there if you saw Steven Spielberg's Lincoln, but she was more than that. She was Mrs. Lincoln's confidant and influenced her thinking on slavery and America. Elizabeth Keckley was born enslaved in 1818, and lived a life of physical and sexual abuse, but her skills as a seamstress allowed her to work for the upper class women in DC society. She saved enough money to buy freedom for her and her son, and then Mrs. Lincoln hired her as her personal dressmaker. She became a leader of the abolitionist movement in Washington, founding the Contraband Society that aided those who fled slavery. She was a leader in the 16th Street Presbyterian Church, where she took Mrs. Lincoln. In 1868, she published her autobiography, not to the liking of Mrs. Lincoln, called Behind the Scenes: Or, Thirty Years a Slave and Four Years in the White House. She passed away today in Washington in 1907.
In 2012, a Legacy Monument was dedicated to Bass Reeves. We have Wyatt Earp, we've had scores of western heroes, Sheriffs and Marshalls cleaning up the West, but who was Bass Reeves? Born a slave, Bass Reeves fled his master, who was a confederate colonel, at the beginning of the Civil War to live with Native people in Oklahoma, where he learned to ride, shoot and survive in the wild. When freedom came, he went back to Arkansas to farm, but soon was called by a unionist Judge to become a US Marshall in Oklahoma. For the next 30 years in Texas and Oklahoma, he was a lawman who put 3,000 bandits in jail, killed 89 men in gun battles and was known as one of the best lawmen in the West. So he got his monument. Now, someone make the movie.
And some important events to remember on this date:
In 1755, Louis Mandrin, the French Robin Hood, was caught and executed.
In 2004, US Army veteran Terry Nichols was found guilty of 161 state murder charges for his part in the Oklahoma City bombing.
And in 1799, Aleksandra Pushkin, Russian poet novelist, dramatist and short-story writer was born.
Here's a song for your May 26th. Mamie Robinson Smith, the vaudeville singer, dancer, pianist and actress, was born in Cincinnati, Ohio today in 1883. Smith's recordings in the 1920's including "Crazy Blues" and "It's Right Here For You" were the first recordings of vocal blues by an African American singer and they went on to sell over a million copies. Here's "It's Right Here For You,"
It's Right Here For You – Mamie Smith and Her Jazz Hounds
To continue your exploration of this day in history, take a look at some of our favorite sources: Charles H. Wright Museum: Today in Black History; African American Registry; BlackPast; NYTimes on this Day; EyewitnessToHistory.com; The Civil War Trust; Voices in Labor: Today in Labor History; Union Communication Services at The Worker Institute: Today in Labor History; BBC On This Day; The Holocaust History Project; PBS African American World; PBS; Today in Women's History; South African History Online; This Day In North American Indian History; Jewish Virtual Library; The People History; Wikipedia List of Historical Anniversaries; Yenoba; and This Day in Music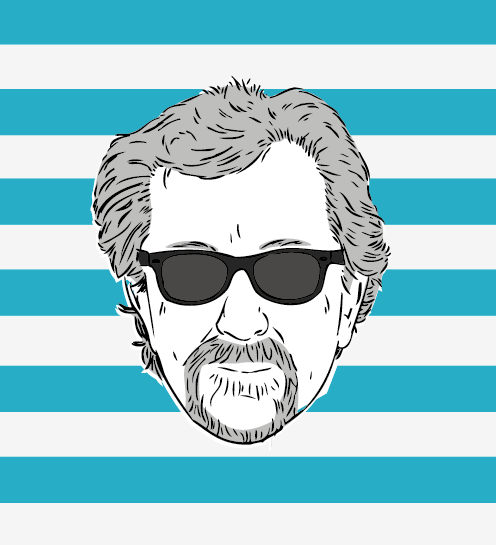 The Marc Steiner Show currently airs on The Real News Network. The show covers the topics that matter, engaging real voices, from Charm City to Cairo and beyond. Email us to share your comments with us.