Podcast: Play in new window | Download
Subscribe:
May 22, 2015 – Segment 1
Today in history, Langston Hughes passed away, the Caribbean island of Martinique abolished slavery, and Katherine Mary Dunham, the "Queen Mother of Black Dance," passed away.
Partial Transcript of This Day In History coming soon.
1840 – The transportation of British convicts to the New South Wales Colony is abolished.
The Caribbean island of Martinique abolished slavery in 1848.
While 6 years later on the floors of our US Congress in 1856 – The Pro Slavery Democrat Congressman Preston Brooks of South Carolina who took umbrage at Free Soil Massachusetts Senator Charles Sumner fiery speech condemning pro slavery violence in Kansas and likened pro slavery Senators passion for slavery was consorting with prostitutes. He strode into Sumner's office with fellow Southern Senators and Congressman trapping Summer behind his desk, which was nailed to the floor, he beat with his gold tipped cane, until the cane shattered. The abolitionist Sumner suffered a traumatic brain injury and could not return to the Senate for 3 years Kansas
Seven years after the end of the Civil War, reconstruction was under siege, the forces of Black repression on the rise in the South, Northern interests and voters tired of costs of reconstructions of aiding the newly enfranchised formally enslaved people. And the death knell on reconstruction harkened on this day in 1872 when President Ulysses S. Grant signed the Amnesty Act into law that restored full civil and political rights to all but 500 Confederate former soldiers and leaders. This gave rise to their militias By 1876 Democrats had regained control of all but three states in the South.
In 1968 Police stormed Columbia University that had been occupied by student who demanding an end to the ROTC program to end the War in Vietnam and demanding a Black Studies program . 998 students were arrested and over 200 students were injured and hospitalized
49 years after the 16th Street Baptist Church bombing in Birmingham that killed four little girls, Ku Klux Klan member Bobby Frank Cherry was convicted for those murders by a jury in 2002 –
In 2006 – Katherine Mary Dunham "Queen Mother of Black Dance" passed away. She was a world renowned dancer, activist, author and educator born in, 1809 started out as an anthropologist and philosophy writing books on the African Diaspora culture and dance but her heart was in dance She formed the first Black ballet company in the United Stats, when she was 22 years old. In 1945 she opened the famed Katherine Dunham School of dance where Eartha Kitt, James Dean Gregory Peck, Sidney Poitier and Shirley MacLaine among many became her students.
We also lost the great poet, novelist and playwright Langston Hughes on this day in 1967 –
To continue your exploration of this day in history, take a look at some of our favorite sources: Charles H. Wright Museum: Today in Black History; African American Registry; BlackPast; NYTimes on this Day; EyewitnessToHistory.com; The Civil War Trust; Voices in Labor: Today in Labor History; Union Communication Services at The Worker Institute: Today in Labor History; BBC On This Day; The Holocaust History Project; PBS African American World; PBS; Today in Women's History; South African History Online; This Day In North American Indian History; Jewish Virtual Library; The People History; Wikipedia List of Historical Anniversaries; Yenoba; and This Day in Music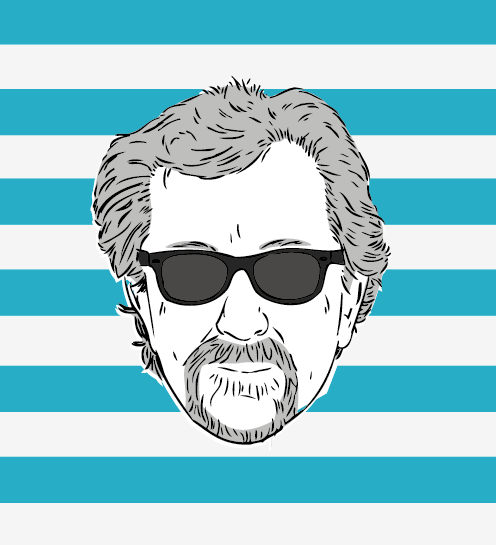 The Marc Steiner Show currently airs on The Real News Network. The show covers the topics that matter, engaging real voices, from Charm City to Cairo and beyond. Email us to share your comments with us.