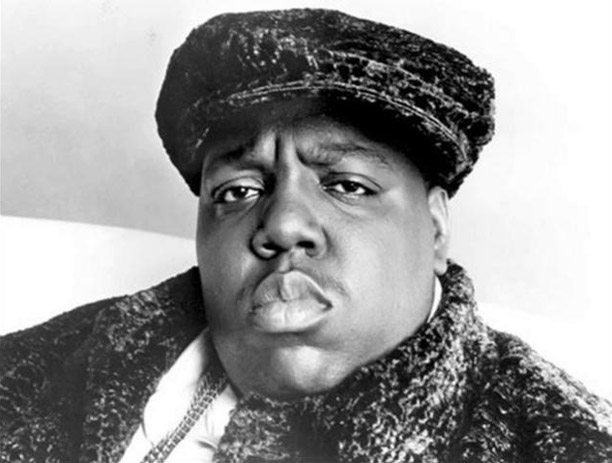 Podcast: Play in new window | Download
Subscribe: RSS
May 21, 2014 – Segment 1
Marc talks about what happened on this day in history, including the day slavery was abolished in Colombia in 1851, the day martial law was imposed in the town of Montgomery, Alabama after violent clashes between blacks and whites, and the birthday of the Notorious B.I.G.
Today is:
Afro-Colombian Day (Colombia)
Circassian Day of Mourning (Circassians)
Day of Patriots and Military (Hungary)
Navy Day (Chile)
Saint Helena Day, celebrates the discovery of Saint Helena in 1502.
World Day for Cultural Diversity for Dialogue and Development (International)
On this day in history:
1542: Hernando de Soto dies with a high fever in the village of Guachoyo, along the Mississippi River. Before his death, he appoints Luis de Moscoso to be his replacement. Fearing that the Indians might exhume his body, Moscoso has de Soto's body weighted down, and deposited in the Mississippi River.
1832: As a part of Black Hawk's War, a group of approximately fifty Potawatomis attack a settlement on Indian Creek near modern Ottawa, Illinois. Fifteen settlers are killed in the fighting. This is often called the "Indian Creek Massacre." This is also reported to have happened on May 20th.
1833 – Black students enroll in classes at Oberlin College, Ohio.
1851 – Slavery is abolished in Colombia, South America.
1862 – Mary Patterson becomes the first black woman in the U.S. to earn an M.A degree- when this is awarded by Oberlin College.
1863 – Organization of the Seventh-day Adventist Church in Battle Creek, Michigan.
1864 – Russia declares an end to the Russian–Circassian War and many Circassians are forced into exile. The day is designated the Circassian Day of Mourning.
1881: Blanche Kelso Bruce was a US Senator from Mississippi; the first black man to serve a full term in the senate, and the first person born into slavery to preside over the senate. While serving in the senate, he was an advocate for civil rights for blacks, native Americans, Chinese immigrants and former Confederates (as we remember, the radical republicans weren't too nice to that group). After serving in the Senate, Bruce held many government appointments, including Register of the Treasury (appointed by President Garfield), recorder of deeds for DC, and a second term as Register of the Treasury. Bruce was the first African American to be represented on US currency, in the form of his signature as Register of the Treasury. Register of the Treasury 05/21/1881 through 06/05/1885 and 12/03/1897 through 03/17/1898.
1881: Clara Barton and Adolphus Solomons found the American National Red Cross, to provide humanitarian aid to victims of wars and natural disasters as part of the International Federation of Red Cross Societies.
1921: Italian activists and anarchists Nicola Sacco and Bartolomeo Vanzetti, widely believed to have been framed for murder, go on trial today. They eventually are executed as part of a government campaign against dissidents.
1945: The "Little Wagner Act" is signed in Hawaii, guaranteeing pineapple and sugar workers the right to bargain collectively. After negotiations failed, a successful 79-day strike shut down 33 of the territory's 34 plantations and brought higher wages and a 40-hour week.
1947: 28 acquitted of lynching a black man after taking him from the county jail in South Carolina for stabbing a white taxi driver after the defense council who criticized northern interference and demanded acquittal to show the north it should stay out of South Carolina and let us run our counties he also said he is dead and more like him should be dead.
1961: Following the attacks on a busload of "Freedom Riders" the day before, martial law is imposed in the town of Montgomery, Alabama after violent clashes between blacks and whites.
1969 – Police and National Guardsmen fired on demonstrators at North Carolina A&T College. One student was killed and five policemen were injured.
1970 – National Guard mobilized to quell disturbances at Ohio State University. Black and white students were demanding an end to ROTC programs and the admission of additional Black students.
1975 – Lowell W. Perry Confirmed as chairman of the Equal Opportunity Commission (EEOC).
1977: Stevie Wonder started a three week run at No.1 on the US singles chart with his tribute to Duke Ellington, 'Sir Duke', his sixth US No.1, it made No.2 in the UK.
1979: Dan White who had gone to see Mayor George Moscone and Supervisor Harvey Milk to ask for his old job back, when they refuse to give him back his job he shot and killed them both. He is convicted of voluntary manslaughter ( Rather Than First Degree Murder ) after his defense lawyers argue his mental state at the time of the killings was one of diminished capacity due to depression, caused by his consumption of sugary junk food. White's defense was labeled by the press as "the Twinkie defense."
1983: David Bowie went to No.1 on the US singles chart with 'Let's Dance', featuring blues guitarist Stevie Ray Vaughan. It was Bowie's first single to reach number one on both sides of the Atlantic. The music video was made by David Mallet on location in Australia including a bar in Carinda in New South Wales, featured Bowie playing with his band while impassively watching an Aboriginal couple's struggles against metaphors of Western cultural imperialism.
1992: Johnny Carson performed his last tonight show before an invited audience of celebrities and family after 3 decades.
1998 – In Miami, five abortion clinics are hit by a butyric acid attacker.
2001 – French Taubira law is enacted, officially recognizing the Atlantic slave trade and slavery as crimes against humanity.
2004: Nearly 100,000 unionized SBC Communications Inc. workers begin a 4-day strike to protest the local phone giant's latest contract offer.
2010: Scientists in the United States successfully created artificial life by creating the first live cell to be controlled by synthetic DNA.
Born on this day in history:
1904: Fats Waller, US blues singer, died 15th December 1943.
1930 – Tommy Bryant, American bassist (d. 1982)
1932 – Billy Wright, American singer (d. 1991)
1941 – Ronald Isley, American singer-songwriter, producer, and actor (The Isley Brothers)
1944: Mary Bourke Robinson (president of Ireland, 1990-97)
1951 – Al Franken, American actor, screenwriter, and politician.
1972 – The Notorious B.I.G., American rapper (Junior M.A.F.I.A. and The Commission) (d. 1997)
On this day in history, we lost:
1921 – Christopher Perry, founder of the Philadelphia Tribune in 1884, dies.
1935 – Jane Addams, American activist and author, co-founded Hull House, Nobel Prize laureate (b. 1860)
1988 – Sammy Davis, Sr., American dancer (b. 1900)
1991 – Former Indian Prime Minister Rajiv Gandhi is assassinated by a female suicide bomber near Madras.
2012 – Otis Clark, American butler and preacher, survivor of the Tulsa race riot (b. 1903)
Sources: The People History; This Day in Labor History; Wikipedia List of Historical Anniversaries; This Day in Women's History; This Day in African History;History.com; History Orb; Yenoba; Selected Black Facts; Phil Konstantin's North American Indian History; and This Day in Music