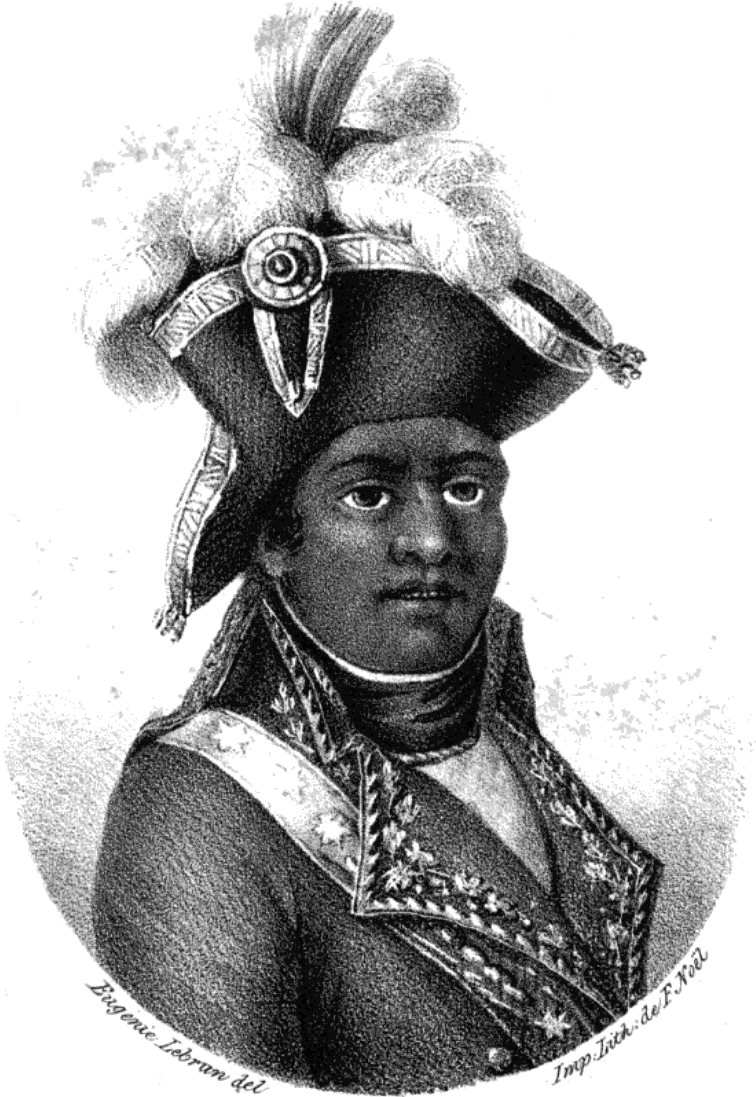 Podcast: Play in new window | Download
Subscribe: RSS
May 20, 2014 – Segment 1
Marc shares some of the events that happened on this day in history, including the signing of the Homestead Act, the first publications of the discovery of the HIV virus that causes AIDS in the journal Science by Luc Montagnier, and the birth of Haitian revolutionary Pierre-Dominique Touissant L'Overture.
Today is:
The first Council of Nicaea, CE 325 (commemoration, Anglicanism)
Day of Remembrance (Cambodia)
Emancipation Day (Florida)
European Maritime Day (European Council)
Independence Day, celebrates the independence of Cuba from the United States in 1902.
Independence Day, celebrates the independence of East Timor from Indonesia in 2002.
Indonesian National Awakening (Indonesia)
Josephine Baker Day – in 1951 the National Association for the Advancement of Colored People (NAACP) named May 20 Josephine Baker Day in honor of her efforts and fight against racism.
National Day (Cameroon)
World Metrology Day
On this day in history:        
325 – The First Council of Nicea – the first Ecumenical Council of the Christian Church is held.
1493: A civil war battle among the Cakchiquel (Kaqchikel) Maya takes place today in Guatemala.
1609 – Shakespeare's sonnets are first published in London, perhaps illicitly, by the publisher Thomas Thorpe.
1702: Franciscans have established the Mission of Santa Fe de Toluca at one of the largest Timucua villages in northern Florida. Apalachicola Indians fight a battle with Spanish and Mission Indians. Both sides lose a considerable number of fighters before the Apalachicolas finally gain the upper hand.
1862: President Abraham Lincoln signs into law the original Homestead Act. The Homestead Act gave an applicant freehold title to up to 160 acres (1/4 section, 65 hectares) of undeveloped federal land outside the original 13 colonies.
1868: Republican National Convention, meeting in Chicago, nominated U.S. Grant for the presidency. Convention marked the national debut of Black politicians. P.B.S. Pinchback of Louisiana and James J. Harris were delegates to the convention. Harris was named to the committee which informed Grant of his nomination. Blacks also served for the first time as presidential electors. Robert Meacham was a presidential elector in Florida. The South Carolina electoral ticked included three Black Republican leaders, B.F. Randolph, Stephen A. Swails, and Alonzo J. Ransier. Robert N. C. Nix elected to Congress.
1873 – Levi Strauss and Jacob Davis receive a U.S. patent for blue jeans with copper rivets.
1891 – History of cinema: The first public display of Thomas Edison's prototype kinetoscope.
1902 – Cuba gains independence from the United States. Tomás Estrada Palma becomes the country's first President.
1916 – The Saturday Evening Post publishes its first cover with a Norman Rockwell painting (Boy with Baby Carriage).
1920 – Montreal, Quebec radio station XWA broadcasts the first regularly scheduled radio programming in North America.
1926: The Railway Labor Act takes effect today. It is the first federal legislation protecting workers' rights to form unions.
1927 – At 07:52 Charles Lindbergh takes off from Roosevelt Field in Long Island, New York, on the world's first solo non-stop flight across the Atlantic Ocean. He touched down at Le Bourget Field in Paris at 22:22 the next day.
1932 – Amelia Earhart takes off from Newfoundland to begin the world's first solo nonstop flight across the Atlantic Ocean by a female pilot, landing in Ireland the next day.
1933: Some 9,000 rubber workers strike in Akron, Ohio.
1940 – The Holocaust: The first prisoners arrive at a new concentration camp at Auschwitz.
1948 – Chiang Kai-shek is elected as the first President of the Republic of China.
1949 – In the United States, the Armed Forces Security Agency, the predecessor to the National Security Agency, is established.
1956: The first hydrogen bomb dropped from an aircraft is exploded by America over Bikini Atoll in the South Pacific.
1961: An angry mob consisting of all white's attacked a busload of "Freedom Riders" ( Freedom Riders were testing the United States Supreme Court decision Boynton v. Virginia, that gave them a legal right to disregard local segregation ordinances regarding interstate transportation facilities. ) in Montgomery, Ala., prompting the federal government to send in United States marshals to restore order.
1964: The US Ambassador has told the United Nations that America is committed to staying in South East Asia and helping those who wish to stay free of communist rule for as long as it takes.
1970: 100,000 demonstrate in New York's Wall Street district in support of U.S. policy in Vietnam and Cambodia.
1971 – Pentagon report said Blacks constituted 11 per cent of U.S. soldiers in Southeast Asia. The report said 12.5 per cent of all soldiers killed in Vietnam since 1961 were Black.
1972: The Black Lung Benefits bill was signed into law by President Nixon prior to flying to Russia for further talks on promoting world peace. The bill extends the benefits to those who are incapacitated due to poor health from working in coal mines and will allow an additional 100,000 coal miners, widows, dependents and orphans to receive monthly benefits.
1983 – First publications of the discovery of the HIV virus that causes AIDS in the journal Science by Luc Montagnier.
1985 – Radio Martí, part of the Voice of America service, begins broadcasting to Cuba.
1989 – The Chinese authorities declare martial law in the face of pro-democracy demonstrations, setting the scene for the Tiananmen Square massacre.
1990 – The first post-Communist presidential and parliamentary elections are held in Romania.
1996 – Homosexuality rights: The Supreme Court of the United States rules in Romer v. Evans against a law that would have prevented any city, town or county in the state of Colorado from taking any legislative, executive, or judicial action to protect the rights of gays and lesbians.
2002 – The independence of East Timor is recognized by Portugal, formally ending 23 years of Indonesian rule and 3 years of provisional UN administration (Portugal itself is the former colonizer of East Timor until 1976).
2006 – Dhaka wildcat strikes: A series of massive strikes begin, involving nearly 1.8 million garment workers in Bangladesh.
2008: The US Congress passed a resolution designating May 13th as Frank Sinatra Day to honor his contribution to American culture.
Born on this day in history:           
1743: Birthday of Haitian revolutionary Pierre-Dominique Touissant L'Overture.
1768 – Dolley Madison, American wife of James Madison, 4th First Lady of the United States (d. 1849)
1799 – Honoré de Balzac, French author and playwright (d. 1850)
1806 – John Stuart Mill, English economist, civil servant, and philosopher (d. 1873)
1908 – James Stewart, American actor and singer (d. 1997)
1910 – Actor Scatman Crothers was born in Terre Haute, Indiana. Crothers gained fame as a television and movie actor after 50 years in show business.
1913 – William Redington Hewlett, American engineer, co-founded Hewlett-Packard (d. 2001)
1915 – Moshe Dayan, Israeli general and politician, 5th Minister of Foreign Affairs for Israel) (d. 1981)
1940 – Shorty Long, American singer-songwriter and producer (d. 1969)
1944: Born on this day Joe Cocker, singer, (1968 UK No.1 single 'With A Little Help From My Friends', plus 8 other UK Top 40 singles, 1982 US No.1 single with Jennifer Warnes 'Up Where We Belong').
1952 – Actor and entertainer Lawrence Tero (Mr. T) born in Chicago, Illinois.
1952 – Boxer "Marvelous" Marvin Hagler born in Newark, New Jersey.
1954 – Cindy McCain, American businesswoman and philanthropist
1954 – David Paterson, American politician, 55th Governor of New York
1963: Born on this day Brian Nash, guitar, Frankie Goes To Hollywood, (1984 UK No.1 & US No.10 single 'Relax' and six other UK Top 40 singles)
On this day in history, we lost:
1964 – Rudy Lewis, American singer (The Drifters) (b. 1936)
1989 – Gilda Radner, American actress (b. 1946)
2002 – Stephen Jay Gould, American paleontologist (b. 1941)