Podcast: Play in new window | Download
Subscribe:
May 19, 2015 – Segment 1
Today in history, Malcolm X and Ho Chi Minh celebrate birthdays, Martin Luther King Jr.'s Letter from a Birmingham Jail was published, and thinker, philosopher and activist C.L.R. James passed away.
Transcript of this day in history included below.
This is Marc Steiner, and today is May the 19th. Welcome to This Day In History.
Of course that was voice of the iconic Malcolm X, whose words, ideas and leadership defined not only the 1960's, but the nature of our social and political discourse in the 21st century. We honor Brother Malcolm on this day of his birth, he would have been 90 years old today.
Another iconic figure of the 1960's was also born today, but in 1890: Ho Chi Minh, who was the President of North Vietnam during the Vietnam War with America. He led the Vietnamese in their resistance against the French colonialists, the Japanese occupation in World War II and then the Americans — all of whom were defeated by the Vietnamese he led.. In 1954, he was elected leader of Vietnam after defeating the French, but America and West did not accept creating the roots of our Vietnam War. The close of one my favorite Ho Chi Minh poems is:
You have to walk through the cold and desolation of winter
Before you can feel the warmth and beauty of Spring ..
And let us remember John Percial Parker, born into slavery and sold away from his family at the age of 8. He ended up buying his freedom when he was 18 years old because of his mechanical skills. He became deeply involved in the abolitionist movement and in 1854, he founded the Ripley Foundry and Machine Company in Ohio, which employed dozens of workers and lasted till 1918, well past his death. He received numerous patents for machinery and wrote a book "His Promised Land: The Autobiography of John Parker, Former Slave and Conductor on the Underground Railroad.
In 1963, Martin Luther King's groundbreaking book Letter from a Birmingham Jail was published. Martin King wrote this masterpiece while in harsh, jailed conditions. He was forced to write this political philosophical masterpiece on the margins of newspapers, scraps of paper smuggled in by lawyers, and toilet paper. This seminal work outlined the strategy of nonviolent resistance to racism, the idea that people have a moral responsibility to break unjust laws and the idea that no laws will be changed in America without direct action. He wrote "injustice anywhere is a threat to justice everywhere." A book all should read for its relevancy to this day.
There are some other birthdays today that either change the course of history in their worlds and communities, or whose work had a profound impact on how we think:
You hear the name Johns Hopkins, and it conjures different things for different people. But the Quaker Johns Hopkins who wanted to educate and heal, who founded the University and Hospital that bear his name, was born today in 1795.
Mustafa Kemal Ataturk, know as Ataturk, was the first President of Turkey. After the defeat of the Ottoman Empire in World War I, Ataturk transformed Turkey into a modern, secular, Westernized state. The legacy of Ataturk is still a battleground in the 21st century.
And two deep writers and thinkers passed away today:
T.E. Lawrence, who we know as Lawrence of Arabia, died when he crashed on his motorcycle while speeding through the English countryside. His books Seven Pillars of Wisdom and Revolt in the Desert gave voice to the aspirations of Arab people looking for their liberation from the Turks and the Western World.
And in 1989, CLR James passed away. This Trinidadian thinker, philosopher and activist wrote books like The Black Jacobins, which became part of the underpinnings of the West Indian liberations and our understanding of race and class.
Here's a song for your May 19th. Today, the album Legend by Bob Marley and the Wailers, which was released to commemorate the third anniversary of Bob Marley's death, hit number one today in 1984. We listen to one of the cuts from that album, "Buffalo Soldier."
(Bob Marley – Buffalo Soldier)
To continue your exploration of this day in history, take a look at some of our favorite sources: Charles H. Wright Museum: Today in Black History; African American Registry; BlackPast; NYTimes on this Day; EyewitnessToHistory.com; The Civil War Trust; Voices in Labor: Today in Labor History; Union Communication Services at The Worker Institute: Today in Labor History; BBC On This Day; The Holocaust History Project; PBS African American World; PBS; Today in Women's History; South African History Online; This Day In North American Indian History; Jewish Virtual Library; The People History; Wikipedia List of Historical Anniversaries; Yenoba; and This Day in Music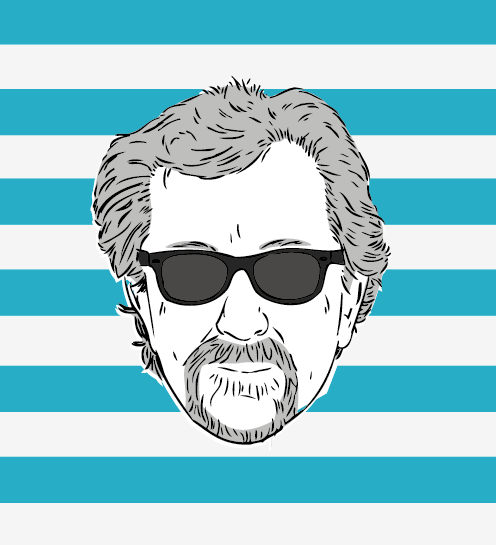 The Marc Steiner Show currently airs on The Real News Network. The show covers the topics that matter, engaging real voices, from Charm City to Cairo and beyond. Email us to share your comments with us.