Podcast: Play in new window | Download
Subscribe:
May 18, 2015 – Segment 1
Today in history, "The First Lady of the Struggle" Mary McLeod Bethune passed away, the infamous Plessy v. Ferguson decisions were handed down by the Supreme Court, and the Bath School Massacre took place in Michigan.
Transcript of This Day In History below.
This is Marc Steiner, and today is May the 18th. Welcome to This Day In History.
(MARY MCLEOD BETHUNE: "WHAT DOES AMERICAN DEMOCRACY MEAN TO ME?" AMERICA'S TOWN MEETING OF THE AIR, NEW YORK CITY (1939) http://soundlearning.publicradio.org/subjects/history_civics/say_it_plain/mary_mcleod_bethune.shtml)
That was "The First Lady of the Struggle," Mary McLeod Bethune, who died today in 1955. During the New Deal era, she was a prominent educator and fighter for civil rights. She was the child of two former slaves, and went on to become an advisor to President Franklin Delano Roosevelt as part of his "Black Cabinet," informing him of the concerns of Black Americans. She started a private school for African-American students in Daytona Beach and focused on the education of young African Americans. We remember her today.
And today in 1860, on a platform that had nothing to do with ending slavery, Abraham Lincoln became the Presidential nominee for the Republican Party.
It was on the day the infamous Plessy v. Ferguson decisions were handed down by the US Supreme Court in 1896 that held that racial segregation is legal. Justice Harlan from Kentucky was the lone dissenter. One of the majorities was Justice Edward Douglass White of Louisiana, where the case originated, where Homer Plessy, after purchasing a first class ticket, refused to move from an all-white train car and was arrested. In his home state of Louisiana, Justice Douglass was a member of the New Orleans Pickwick Club that pursued white control of the state and was also part of the paramilitary white supremacist group Crescent City White League. Plessy v Ferguson was the law of the land until overturned by Brown v Board of Education in 1954.
And 45 people were killed by bombs today in 1927 planted by a disgruntled school-board member in Michigan, who was upset over heavy property taxes. Andrew Kehoe, wired the building with dynamite, and the resulting blast left 45 people dead, 38 of whom were children. The Bath School Disaster was the deadliest school massacre in American history.
As you push to get on, get off, or pick your floor on an elevator, pay homage to barber Alexander Miles who received the patent for the automatic opening and closing of elevators today in 1838. He moved from Ohio to Seattle, where he became known "as the wealthiest colored man in the Northwest…"
The gruesome death of Tupac Amaru II happened on this day in Peru in 1781. Two hundred years before this, his ancestor Tupac Amaru waged the last Inca war against the Spaniards. He was the second a mestizo of mixed native heritage married to a woman of Indigenous and African descent, and led a rebellion against Spain to free the yolk of tyranny of native people and to free people of African heritage from slavery. It was on this day after his defeat, after being forced to watch the execution of his wife, son and uncle that Tupac Amaru II had his tongue cut out, his body pulled apart by four horses and then beheaded in the same place that his ancestor Tupac Amaru was beheaded. However horrible that day, his forces never backed down and that moment is credited with inspiring indigenous and anti-colonial movements throughout the Andes.
Here's a song for your May 18th. It's the birthday of hall of fame gospel singer Walter Hawkins, born today in 1949 in Oakland, California. He started in The Edwin Hawkins Singers with his brothers, producing the first big gospel crossovers, "Oh Happy Day." He went on to be inducted in the Gospel Music Association Hall of Fame, and we hear now Walter Hawkins singing "I'm Going Away,"
(Walter Hawkins – I'm Going Away https://www.youtube.com/watch?v=mZudU39k8-s)
To continue your exploration of this day in history, take a look at some of our favorite sources: Charles H. Wright Museum: Today in Black History; African American Registry; BlackPast; NYTimes on this Day; EyewitnessToHistory.com; The Civil War Trust; Voices in Labor: Today in Labor History; Union Communication Services at The Worker Institute: Today in Labor History; BBC On This Day; The Holocaust History Project; PBS African American World; PBS; Today in Women's History; South African History Online; This Day In North American Indian History; Jewish Virtual Library; The People History; Wikipedia List of Historical Anniversaries; Yenoba; and This Day in Music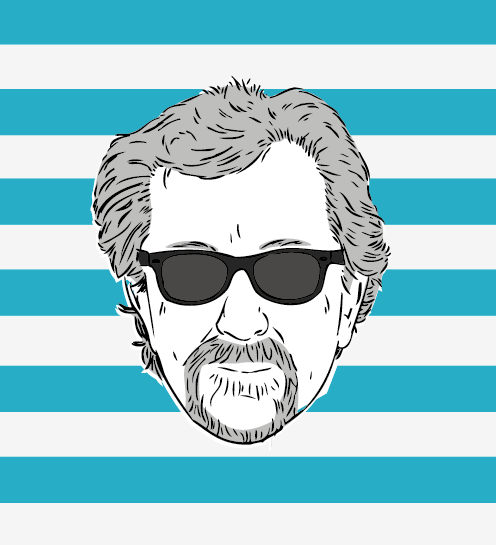 The Marc Steiner Show currently airs on The Real News Network. The show covers the topics that matter, engaging real voices, from Charm City to Cairo and beyond. Email us to share your comments with us.