Podcast: Play in new window | Download
Subscribe: RSS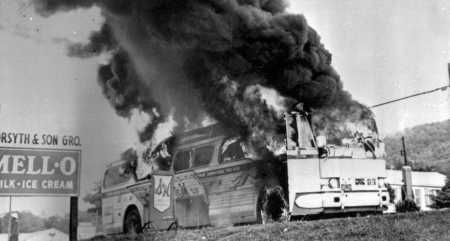 This months marks the 50th anniversary of the Freedom Rides, a turning point in the US civil rights movement.  While segregation on public transportation had been outlawed in 1955, it still existed in practice throughout much of the United States.  The Freedom Riders challenged the federal government to uphold the law simply by riding buses and trains, black and white activists sitting together. They met a predictably violent reaction with non-violent perseverance, leading to a major civil rights victory.
We're joined by Freedom Riders Hank Thomas and Reverend Reginald Green.
The documentary Freedom Riders premiers on Maryland public television today. Click here for airtimes and more info.