Podcast: Play in new window | Download
Subscribe:
May 15, 2014 – Segment 1
Marc talks about what happened on this day in history, including the day President Abraham Lincoln created the Department of Agriculture,  the Bloody Island Massacre in Lake County, California, in which a large number of Pomo Indians in Lake County were slaughtered by a regiment of the United States Cavalry, and the day IWW songwriter T-Bone Slim passed away.
Today is:
Independence Day, celebrates the independence of Paraguay from Spain in 1811. Celebrations for the anniversary of the independence begin on Flag Day, May 14.
International Day of Families (International)
Nakba Day (Palestinian communities)
Peace Officers Memorial Day (United States)
Slovenian Army Day (Slovenia)
Teachers' Day (Mexico and South Korea)
On this day in history:
1716: French commander Bienville send three Natchez Indians to their village to bring back the head of a Chief, Oyelape, who ordered the killings of five Frenchmen. Bienville holds several other Natchez as hostages. From "friendly" Tonica Indians, Bienville learns that the Natchez are planning an attack on his makeshift fort on an island in the Mississippi River.
1776 – American Revolution: the Virginia Convention instructs its Continental Congress delegation to propose a resolution of independence from Great Britain, paving the way for the United States Declaration of Independence.
1817 – Opening of the first private mental health hospital in the United States, the Asylum for the Relief of Persons Deprived of the Use of Their Reason (now Friends Hospital) in Philadelphia, Pennsylvania.
1846: A treaty is signed by Texas Governor Pierce Butler, and Colonel M.G. Lewis (Meriwether Lewis' brother), and sixty-three Indians of the Aionai, Anadarko, Caddo, Comanche, Kichai (Keehy), Lepan (Apache), Longwha, Tahuacarro (Tahwacarro), Tonkawa, Waco, and Wichita tribes. It is ratified on February 15, 1847, and signed by President Polk on March 8, 1847.
1850 – The Bloody Island Massacre takes place in Lake County, California, in which a large number of Pomo Indians in Lake County are slaughtered by a regiment of the United States Cavalry, led by Nathaniel Lyon.
1862 – President Abraham Lincoln signs a bill into law creating the United States Bureau of Agriculture. It is later renamed the United States Department of Agriculture.
1869 – Woman's suffrage: in New York, Susan B. Anthony and Elizabeth Cady Stanton form the National Woman Suffrage Association.
1891 – Pope Leo XIII defends workers' rights and property rights in the encyclical Rerum Novarum, the beginning of modern Catholic social teaching.
1906: U.S. Supreme Court rules in favor of Samuel Gompers and other union leaders for supporting a boycott at the Buck Stove and Range Co. in St. Louis, where workers were striking for a 9-hour day. A lower court had forbidden the boycott and sentenced the unionists to prison for refusing to obey the judge's anti-boycott injunction.
1917: The Library Employees' Union is founded in New York City, the first union of public library workers in the United States. A major focus of the union was the inferior status of women library workers and their low salaries.
1918 – World War I "Battle of Henry Johnson", Henry Johnson and Needham Roberts are the first Americans to be awarded the Croix de Guerre, France's highest military award.
1920: The first labor bank opens in Washington, D.C., launched by officers of the Machinists. The Locomotive Engineers opened a bank in Cleveland later that year.
1923 – The Chip Woman's Fortune by Willis Richardson, the first dramatic work by an African American playwright to be mounted on Broadway, opens at the Frazee Theatre on Broadway.
1928 – Walt Disney character Mickey Mouse premieres in his first cartoon, Plane Crazy.
1940 – McDonald's opens its first restaurant in San Bernardino, California.
1940: Nylon stockings from DuPont (Nylon invented in 1935 by Wallace Carothers) went on general sale for the first time in the United States.
1942 – 93rd Infantry activated and assigned to combat in the South Pacific; the first African American division formed during World War II.
1946 – Camilla Williams, the African American woman to sign a contract with a major American opera company appears in the title role of Madama Butterfly with the New York City Opera.
1948 – Following the demise of the British Mandate of Palestine, Egypt, Transjordan, Lebanon, Syria, Iraq and Saudi Arabia invade Israel thus starting the 1948 Arab–Israeli War.
1969 – People's Park: California Governor Ronald Reagan has an impromptu student park owned by University of California at Berkeley fenced off from student anti-war protestors, sparking a riot called Bloody Thursday.
1970 – President Richard Nixon appoints Anna Mae Hays and Elizabeth P. Hoisington the first female United States Army Generals.
1970 – Philip Lafayette Gibbs and James Earl Green are killed at Jackson State University by police during student protests.
1972 – In Laurel, Maryland, Arthur Bremer shoots and paralyzes Alabama Governor George Wallace while he is campaigning to become President.
1988 – Soviet war in Afghanistan: After more than eight years of fighting, the Red Army begins its withdrawal from Afghanistan.
1991 – Édith Cresson becomes France's first female premier.
1997 – The United States government acknowledges the existence of the "Secret War" in Laos and dedicates the Laos Memorial in honor of Hmong and other "Secret War" veterans.
2006: The United States State Department announced it would be restoring diplomatic relations with the North African country of Libya. The State Department also decided to take the country off of their list of countries that sponsor terrorism after being on the list for nearly thirty years.
2010 – Jessica Watson becomes the youngest person to sail, non-stop and unassisted around the world solo.
Born on this day in history:
1890 – Katherine Anne Porter, American journalist and author (d. 1980)
1895 – Prescott Bush, American captain, banker, and politician (d. 1972)
1901: Dorothy Hansine Andersen born (pathologist, pediatrician)
1902 – Richard J. Daley, American politician, 48th Mayor of Chicago (d. 1976)
1905 – Abraham Zapruder, American businessman, filmed the Zapruder Film (d. 1970)
1937: Madeleine Korbel Albright born (first woman Secretary of State in the U.S.)
1937: Born on this day, Trini Lopez, singer, songwriter, (1963 US No.3 & UK No.4 single 'If I Had A Hammer').
1938 – Diane Nash, American activist
1938 – Lenny Welch, American singer
1948 – Kathleen Sebelius, American politician, 44th Governor of Kansas
1961 – Melle Mel, American rapper (Grandmaster Flash and the Furious Five)
1975 – Ray Lewis, American football player and sportscaster
On this day in history, we lost:
1886 – Emily Dickinson, American poet (b. 1830)
1942: IWW songwriter T-Bone Slim, New York City.
1948 – Edward J. Flanagan, Irish-American priest, founded Boys Town (b. 1886)
1992 – Barbara Lee, American singer (The Chiffons) (b. 1947)
2007 – Jerry Falwell, American pastor, founded Liberty University (b. 1933)
2007 – Yolanda King, American actress and activist (b. 1955)
Sources: The People History; This Day in Labor History; Wikipedia List of Historical Anniversaries; This Day in Women's History; This Day in African History;History.com; History Orb; Yenoba; Selected Black Facts; Phil Konstantin's North American Indian History; and This Day in Music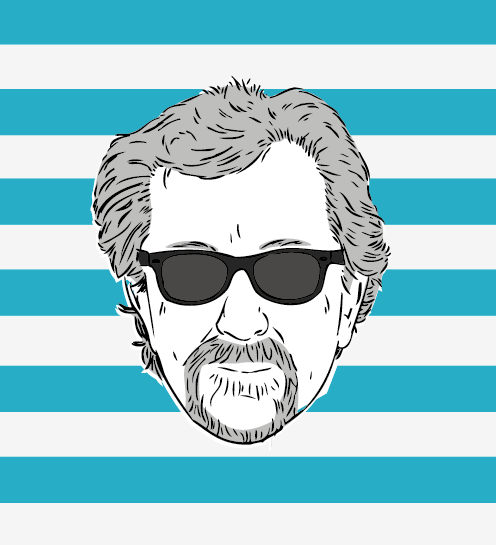 The Marc Steiner Show currently airs on The Real News Network. The show covers the topics that matter, engaging real voices, from Charm City to Cairo and beyond. Email us to share your comments with us.