Podcast: Play in new window | Download
Subscribe:
May 14, 2014 – Segment 1
Marc shares some of the events that happened on this day in history, including the establishment of the Jamestown colony, the death of Frank Sinatra and soprano saxophonist Sidney Bechet, and the birth of  jazz artist, coronet player, band leader and composer, Joseph "King" Oliver of New Orleans, Louisiana.
Today is:
National Unification Day (Liberia)
On this day in history:
1607 – Jamestown, Virginia is settled as an English colony.
1741: According to some sources, a land cession agreement is reached by representatives of the British in New York and the Senecas.
1787 – In Philadelphia, Pennsylvania, delegates convene a Constitutional Convention to write a new Constitution for the United States; George Washington presides.
1796 – Edward Jenner administers the first smallpox vaccination.
1804: The Lewis and Clark expedition started from Camp Dubois, near present day Hartford, Illinois on this day in 1804, they reached the Pacific Ocean on November 20th, 1805. They arrived back to St. Louis, Missouri on September 23rd 1806.
1804 – A slave known only as York accompanies Lewis & Clarke in their famous expedition of the northwestern regions.
1880: Lemhi Chief Tendoy and several others sign an agreement to leave the Lemhi Reservation in Idaho. They agree to go to Fort Hall. It will be nine years before Congress approves the agreement. The Lemhi will not actually move until 1909.
1885 – Erskine Henderson African American jockey wins the Kentucky Derby on a horse trained by African American trainer Alex Perry.
1913 – New York Governor William Sulzer approves the charter for the Rockefeller Foundation, which begins operations with a $100 million donation from John D. Rockefeller.
1925 – Virginia Woolf's novel Mrs. Dalloway is published.
1948 – Israel is declared to be an independent state and a provisional government is established. Immediately after the declaration, Israel is attacked by the neighboring Arab states, triggering the 1948 Arab-Israeli War.
1953: Milwaukee brewery workers begin 10-week strike, demanding contracts comparable to East and West Coast workers. The strike was won because Blatz Brewery accepts their demands, but Blatz was ousted from the Brewers Association for "unethical" business methods.
1955: The Soviet Union and its Eastern Bloc allies including USSR, Poland, East Germany, Czechoslovakia, Hungary, Romania, Bulgaria and Albania sign a security pact in the Polish capital, Warsaw, after a three-day conference. The Warsaw Pact will provide close integration of military, economic and cultural policy between the eight Communist nations.
1961 – American civil rights movement: The Freedom Riders bus is fire-bombed near Anniston, Alabama, and the civil rights protesters are beaten by an angry mob.
1963 – Kuwait joins the United Nations.
1963 – 22 year old Arthur Ashe becomes the first African American to make the U.S. Davis Cup tennis team.
1964: Following US refusal to help finance building the Aswan Dam, President Gamal Abdul Nasser of Egypt and Soviet leader Nikita Khrushchev mark the beginning of the project by diverting the Nile.
The Aswan dam is financed and built with Russian help and thousands of cheering Egyptian and Russian construction workers as the Nile is diverted into the manmade channel which will allow the next stage of the Dam to begin.
The Aswan Dam came into operation in 1971 increasing good farming land in Egypt by one third, and creating the world's largest man-made lake Lake Nasser.
1969 – John B. McLendon becomes the first African American coach in the ABA when he signs a two year contract with the Denver Nuggets.
1971: the first female pages were appointed at the United States Senate.
1972: After one week of anti-war demonstrations which led to a number of deaths and many thousands of arrests calls have been made for 1 minute of silence in schools and colleges as a protest against the war in Vietnam.
1973: Skylab, the first U.S. space station measuring 118 ft. tall and weighing 77 tons, is launched into orbit around the earth.
1995: Myrlie Evers-Williams sworn in as chairperson of the NAACP. She was the first woman elected to the Board of Directors of the NAACP.
2013 – Nigerian President Goodluck Jonathan declares a state of emergency in the northeast states of Borno, Yobe and Adamawa due to the terrorist activities of Boko Haram.
Born on this day in history:
1885 – Birthday of jazz artist, coronet player, band leader and composer, Joseph "King" Oliver of New Orleans, Louisiana.
1902: Helen Flanders Dunbar born (psychiatrist, psychoanalyst)
1913 – Clara Stanton Jones born; first African American director of the Detroit Public Library and first African American president of the American Library Association.
1928 – Will "Dub" Jones, American singer (The Coasters and The Cadets) (d. 2000)
1943: Tania León born (musician)
1944 – George Lucas, American director, producer, and screenwriter, founded Lucasfilm
1947 – Tamara Dobson, American actress (d. 2006)
1973: Born on this day, Shanice, US female singer, (1992 US & UK No.2 single 'I Love Your Smile').
On this day in history, we lost:
1847 – Fanny Mendelssohn, German pianist and composer (b. 1805)
1959 –  Sidney Bechet dies ; soprano saxophonist played with Duke Ellington (b. 1897)
1993 – William Randolph Hearst, Jr., American journalist (b. 1908)
1998 – Marjory Stoneman Douglas, American journalist and environmentalist (b. 1890)
1998 – Frank Sinatra, American singer and actor (b. 1915)
2012 – Belita Woods, American singer (Brainstorm and Parliament-Funkadelic) (b. 1948)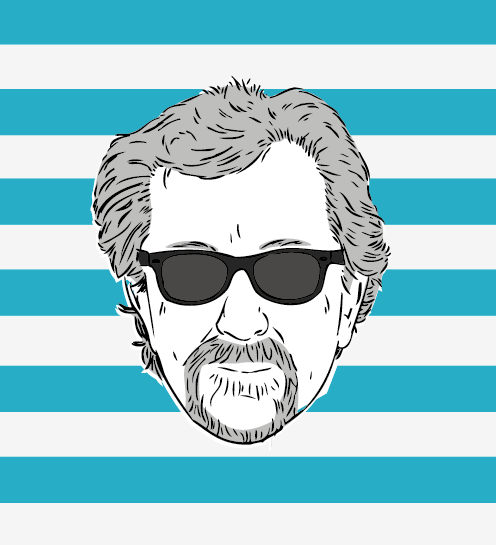 The Marc Steiner Show currently airs on The Real News Network. The show covers the topics that matter, engaging real voices, from Charm City to Cairo and beyond. Email us to share your comments with us.