Podcast: Play in new window | Download
Subscribe: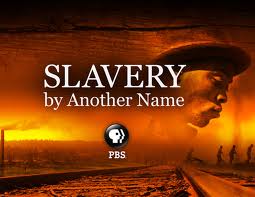 Marc and Anthony discuss Slavery By Another Name with the documentary's Co-Executive Producer and author, Douglas Blackmon. Also joining the conversation are descendants of the people chronicled in the documentary, Susan Burnore descendant of John S. Williams, the first white man in the United States to be convicted of murdering a black man and Sharon Malone, wife of US Attorney General, Eric Holder and niece of Henry Malone who was arrested in rural Alabama in 1910 at the age of 21.
Douglas Blackmon will be in Baltimore on May 21st for a screening and discussion of his film.  The event is part of the OSI Talking About Race series, and will be at 7pm at the MICA Brown Center, 1301 W Mt. Royal Avenue, Baltimore, MD.