Podcast: Play in new window | Download
Subscribe:
May 13, 2014 – Segment 1
Marc talks about what happened on this day in history, including the start of the Mexican-American War, the day Louis Armstrong recorded "When the Saints Go Marching In," and the day Velcro was registered.
On this day in history:
1540: Hernando de Soto leaves Cofitachequi. He takes the "Lady of Cofitachequi" with him, against her will.
1614: The Viceroy of Mexico finds Spanish Explorer Juan de Oñate guilty of atrocities against the Indians of New Mexico. As a part of his punishment, he is banned from entering New Mexico again.
1846 – Mexican–American War: The United States declares war on Mexico.
1861 – American Civil War: Queen Victoria of the United Kingdom issues a "proclamation of neutrality" which recognizes the breakaway states as having belligerent rights.
1862 – Robert Smalls and 12 fellow African-American seamen captured the Planter, a cotton steamer converted into a Confederate battleship. Smalls piloted the gunboat into Union lines and presented the ship to the U.S. Navy at Charleston Harbor. Smalls was promoted to Captain during the Civil War
1865 – Two white regiments and a Black regiment, the Sixty-second U.S.C.T., fought the last action of the civil war at White's Ranch, Texas.
1880 – In Menlo Park, New Jersey, Thomas Edison performs the first test of his electric railway.
1913: Some 10,000 IWW dock workers strike in Philadelphia
1938: "When the Saints Go Marching In" was recorded by Louis Armstrong and his Orchestra. Though the song was first written to be a spiritual song, many jazz and folk artists have adopted it and made it very popular throughout the years.
1958 – The trade mark Velcro is registered.
1960 – Hundreds of University of California, Berkeley students congregate for the first day of protest against a visit by the House Committee on Un-American Activities. Thirty-one students are arrested, and the Free Speech Movement is born.
1963 – The U.S. Supreme Court case Brady v. Maryland is decided.
1967: The Supremes scored their 10th US No.1 single with 'The Happening'; it made No.6 in the UK. It was the last single to be released as the Supremes, from now on they were known as Diana Ross and the Supremes.
1969 – In Fayette, Mississippi James Charles Evers (1922-) was elected the first black mayor of a racially mixed Mississippi town. In June 1971, he became the first black in this century to seek the governor's office.
1980: UAW President Douglas A. Fraser is named to the Chrysler Corp. board of directors, becoming the first union representative ever to sit on the board of a major U.S. corporation
1981: Pope John Paul II, is shot in St Peter's Square in Rome in front of 20,000 worshippers. Police in the square apprehended Turkish citizen Mehmet Ali Agca after the shooting.
1985: Philadelphia Police Department drop a bomb containing C-4 and Tovex from a helicopter onto MOVE's residence part of a row of tenements on Osage Avenue, the explosion started an uncontrolled fire and as a result, 53 houses burned and 240 people were left homeless. John Africa, six other adults and four children, who were living in the MOVE Cult Home died in the resulting fire. Police were attempting to enforce outstanding arrest warrants for four members of the group by blowing up tactical bunkers constructed by MOVE on the roof and had evacuated people from their Osage Avenue homes in order to prepare for an operation against MOVE. MOVE was a mostly black group whose members all adopted the surname Africa, advocated a 'back-to-nature' lifestyle and preached against technology.
1989 – Large groups of students occupy Tiananmen Square and begin a hunger strike.
1992 – Li Hongzhi gives the first public lecture on Falun Gong in Changchun, People's Republic of China.
1994 – Johnny Carson makes his last television appearance on Late Show with David Letterman.
1995: Alison Hargreaves reaches the peak of Mount Everest unaided (without oxygen or sherpas) – the first woman and second person to do so
1998 – India carries out two nuclear tests at Pokhran, following the three conducted on May 11. The United States and Japan impose economic sanctions on India.
1998: Thousands of yellow cab drivers in New York City go on a 1-day strike in protest of proposed new regulations. "City officials were stunned by the (strike's) success," The New York Times reported
2005 – The Andijan Massacre occurs in Uzbekistan.
Born on this day in history:
1847: Linda Gilbert born (prison reformer)
1850: Ellen Spencer Mussey born (lawyer, educator, reformer)
1911 – Maxine Sullivan, American singer and actress (d. 1987)
1912 – Gil Evans, Canadian-American pianist, composer, and bandleader (d. 1988)
1914 – Joe Louis, American boxer (d. 1981)
1922 – Bea Arthur, American actress and singer (d. 2009)
1923 – Red Garland, American pianist (Miles Davis Quintet) (d.1984)
1941 – Ritchie Valens, American singer-songwriter and guitarist (d. 1959)
1943 – Mary Wells, American singer-songwriter (d. 1992)
1944 – Carolyn Franklin, American singer and songwriter (d. 1988)
1950 – Manning Marable, American educator and author (d. 2011)
1950 – Stevie Wonder, American singer-songwriter, pianist, and producer
On this day in history, we lost:
1961 – Gary Cooper, American actor and singer (b. 1901)
Sources: The People History; This Day in Labor History; Wikipedia List of Historical Anniversaries; This Day in Women's History; This Day in African History;History.com; History Orb; Yenoba; Selected Black Facts; Phil Konstantin's North American Indian History; and This Day in Music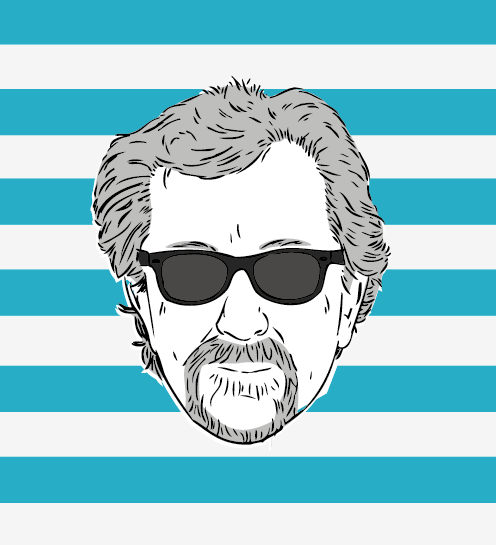 The Marc Steiner Show currently airs on The Real News Network. The show covers the topics that matter, engaging real voices, from Charm City to Cairo and beyond. Email us to share your comments with us.