Podcast: Play in new window | Download
Subscribe:
May 13, 2015 – Segment 1
Today in history, Britain's King Victoria issued a "Proclamation of Neutrality" on the Confederacy, enslaved African American Robert Smalls fought against the Confederacy in Charleston, and the Philadelphia police bombed the headquarters of radical Black nationalist movement MOVE.
Transcript of this day in history included below.
This is Marc Steiner, and today is May the 13th. Welcome to This Day In History.
Winston Churchill "Blood, Toil, Tears and Sweat"
That was the voice of British Prime Minister Winston Churchill, and today in 1940, he made this speech at the House of Commons, that has become one of the most well known phrases in Western history made as Britain prepared to stand up to Nazi Germany.
Today in 1861, Britain's Queen Victoria, fearing the loss of American cotton that fueled British mills and wealth, issued a "proclamation of neutrality," which recognized the Confederate States of America as having belligerent rights.
In 1862, during the Civil War, a daring exploit took place in Charleston, South Carolina. Robert Smalls, an enslaved African American, served as a helmsman on a Confederate military transport during the Civil War. He organized and led all the black crewmen and then seized the ship, sailing it over to the Union Navy. The Congress passed a bill that Smalls and his crew receive prize money for capturing a Confederate vessel. Robert Smalls born enslaved and went to serve in the war against the Confederacy. He became a legend in the North and throughout the African American Community. At the end of the war, the hero Smalls returned to Beaufort, where he purchased the estate of his former master. And went onto serve as as a member of the South Carolina House of Representatives from 1865 to 1870, the South Carolina Senate from 1871 to 1874, and then became a Congressman serving in Washington from 1875 to 1879 and 1882 to 1883. Smalls also served as the U.S. Collector of Customs from 1889 to 1911. He passed away on February 23, 1915, all his life a hero and fighter for the rights of his people.
The first commercial radio station in the United States was launched today in 1939 in Bloomfield, Connecticut. That station would become WDRC-FM.
Thirty years ago today, the Philadelphia police from the air bombed and attacked a home that was the headquarters of an African-American vegan, radical nationalist movement called MOVE. The Philadelphia fire department stood by and watched as a neighborhood went up in flames. Eleven MOVE members, including women and children, were killed, and an entire neighborhood was destroyed, leaving 250 people homeless and 62 homes destroyed.
Arguably one of the greatest boxers of all time, known as The Brown Bomber, was born today in Lafayette, Louisiana in 1914… In 1937, he stopped Jim Braddock to become the World Heavyweight Champion and Joe Louis at a time when lynchings were a weekly occurrence. This was a time when the fight was waged for civil rights and the Black community sat by their radios and the partied all night, as Joe Louis became the symbol of freedom of standing up to White supremacy. He held the championship for 140 consecutive months and had 25 successful title defenses, still a record for the heavyweight division. His defeat of the German Max Schmeling and his service during World War II made him the first African American to become a national hero in the United States. In 1945, he was awarded the Legion of Merit medal for "incalculable contribution to the general morale." We salute and remember the great Joe Louis.
Here's a song for your May 13th. It's the birthday of Stevland Hardaway Morris, better known to us as Stevie Wonder. He is 65 years old today, and here's his song "Higher Ground."
Stevie Wonder – Higher Ground
To continue your exploration of this day in history, take a look at some of our favorite sources: Charles H. Wright Museum: Today in Black History; African American Registry; BlackPast; NYTimes on this Day; EyewitnessToHistory.com; The Civil War Trust; Voices in Labor: Today in Labor History; Union Communication Services at The Worker Institute: Today in Labor History; BBC On This Day; The Holocaust History Project; PBS African American World; PBS; Today in Women's History; South African History Online; This Day In North American Indian History; Jewish Virtual Library; The People History; Wikipedia List of Historical Anniversaries; Yenoba; and This Day in Music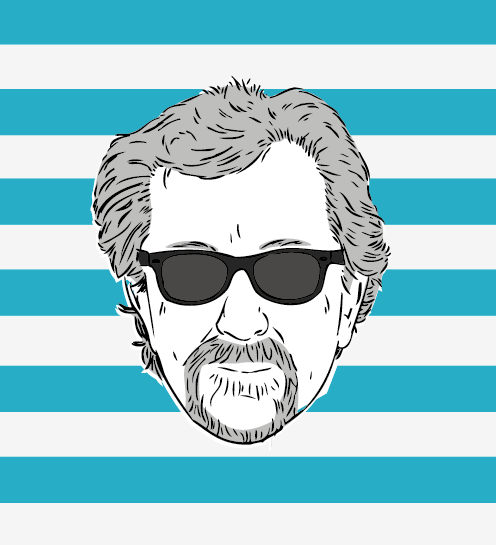 The Marc Steiner Show currently airs on The Real News Network. The show covers the topics that matter, engaging real voices, from Charm City to Cairo and beyond. Email us to share your comments with us.