Podcast: Play in new window | Download
Subscribe:
May 12, 2015 – Segment 1
Today in history, Samuel "Toothpick Sam" became the first African American to pitch a no-hitter, the birthday of boxer William "Gorilla" Jones, and the day the British took control of Charleston, South Carolina during the Revolutionary War.
Transcript of this day in history included below.
This is Marc Steiner, and today is May the 12th. Welcome to This Day In History.
(Robert Wyatt with the SWAPO Singers – Namibia)
That was "Namibia" by Robert Wyatt with the SWAPO Singers. Today is the birthday of the first president of the Republic of Namibia, Samuel Daniel Shafishuna Nujoma, born in what is now Namibia in 1929. He founded the South West Africa People's Organization, called SWAPO. He helped fight for South Africa's independence in 1966 and saw through Namibian independence in a war that lasted 22 years. The country was declared independent in 1990.
You're probably familiar with the "Southern Strategy" that has been discussed a lot when it comes to American electoral politics, usually referring to the way the Republican Party has historically played to racial tensions and the legacy of slavery in Southern states to maintain political control. However, there was another "Southern Strategy" whose success on this day in 1780 led to one of the greatest blows to the American cause during the Revolutionary War. After some strategic failures on the British side during the war, the British leaders changed their focus to winning over the Southern states, which were full of Loyalists. They thought that by gaining control of the Southern United States, they would open up a passage to the North. American Army officer and future Governor of Massachusetts Benjamin Lincoln found himself and his troops surrounded by 14,000 British troops in Charleston, South Carolina. This was the second time the British attempted to take Charleston. Six weeks of battle ensued, and today in 1780, Benjamin Lincoln was compelled to surrender. The Patriots lost Charleston, South Carolina and 5,000 troops, which stood as the largest surrender of American troops until nearly a century later when Union forces were forced to surrender at Harper's Ferry during the Civil War.
And we remember two important anniversaries in the world of sports today:
Samuel "Toothpick Sam" pitched a no hitter today in 1955 with the Chicago Clubs in a game against the Pittsburgh Pirates, becoming the first African American player in the Major League to do so. "Toothpick Sam" went on to play with the Orioles in 1964.
And it's the birthday of William "Gorilla" Jones, who was born in Memphis, Tennessee in 1906. He started his boxing career when he was a teenager and would be crowned the World Middleweight Boxing Champion in 1925. Overall, he had 101 wins, 24 losses and 1 draw.
The world lost a warrior for peace last night. The Reverend Jack Sharpe, who walked with Martin Luther King, passed away from a brain hemorrhage. He was a Baltimore Presbyterian minister who created Stadium Place on the site of the Memorial Stadium, so working people and the working poor could have beautiful affordable housing in their senior years. He created community for all, and was a voice for peace, justice and equality. He will be missed, but we will carry on his spirit.
Here's a song for your May 12th. Today in 1963, Bob Dylan walked off the set of the Ed Sullivan Show during rehearsals when he was told he couldn't perform this song because it mocked segregation and the red scare. Officials asked him to play another song, but Dylan said "No, this is what I want to do. If I can't play my song, I'd rather not appear on the show." Here's that song, "Talking John Birch Paranoid Blues."
To continue your exploration of this day in history, take a look at some of our favorite sources: Charles H. Wright Museum: Today in Black History; African American Registry; BlackPast; NYTimes on this Day; EyewitnessToHistory.com; The Civil War Trust; Voices in Labor: Today in Labor History; Union Communication Services at The Worker Institute: Today in Labor History; BBC On This Day; The Holocaust History Project; PBS African American World; PBS; Today in Women's History; South African History Online; This Day In North American Indian History; Jewish Virtual Library; The People History; Wikipedia List of Historical Anniversaries; Yenoba; and This Day in Music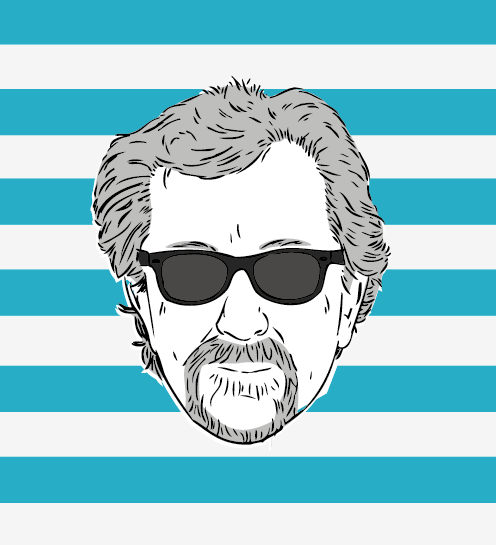 The Marc Steiner Show currently airs on The Real News Network. The show covers the topics that matter, engaging real voices, from Charm City to Cairo and beyond. Email us to share your comments with us.