Podcast: Play in new window | Download
Subscribe: RSS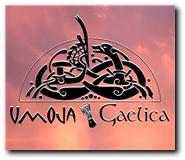 Lea Gilmore hosts an hour of beautiful music, and a discussion about the importance of music in social justice movements around the world.  Joining her in the studio are:
Paul Creighton is a Scottish multi-instrumentalist musician and teacher of Multicultural Studies and Peace Education.
Frank McGuire is the percussionist in Umoja Gaelica, and has performed with many other groups in the UK and the USA.  He set up the first Bodhran school in Russia.
Lynn Tocker, a Schottish multi-instrumentalist
Gaye Adegbalola, a blues singer and activist