Podcast: Play in new window | Download
Subscribe:
March 9, 2015 – Segment 1
Marc talks about what happened today in history, including the birthday of free jazz musician Ornette Coleman, the day the Barbie doll hit the shelves, and the day Marylander and African American explorer Matthew Henson passed away.
Transcript of this day in history included below.
This is Marc Steiner, and today is March the 9th.
(Charles Bukowski – People Are Not Free!)
That was poet, novelist and short story writer Charles Bukowski, who died today in 1994 at the age of 73. He was born in Germany to a U.S. soldier and German woman, and grew up feeling like an outcast. TIME Magazine called him a "laureate of American lowlife." His writing did not receive much critical acclaim or respect during his lifetime, but he was an extremely prolific writer who is considered one of the greatest poets ever.
In 1841, the United States Supreme Court ruled that the Mende people who revolted and took over the slave ship Amistad were illegally taken to be enslaved. Laws had been passed that banned the slave trade. It was a huge win for abolitionists, but then President Martin van Buren objected to the lower court rulings that Africans should be freed. It was sent to the Supreme Court, who this time ruled in favor of African people.
To find ways to end World War II and out of frustration at the numbers of American soldiers being killed, the US bombed Tokyo in 1945. High altitude B-29 bombers dropped incendiary bombs on Tokyo, which did not just cripple their industrial base but also killed 125,000 Japanese civilians.
Edward R. Murrow was the man who really set the bar for the role of TV news as an investigative tool. As part of his new program "See It Now" today in 1954, he tore apart Senator Joseph McCarthy, whose House Un-American Committee that saw commies under every bed in America and destroyed many lives. It began the end of that committee.
A doll hit the store shelves today in 1957 that children loved, but many in the world hated because of what it did to our conceptions of women's bodies and beauty. It pushed the blond, thin, white image as the standard for women. Yes, but our children and sisters loved her … I am talking about Barbie, which hit our toy shelves today.
Oscar Stanton De Priest was born today in 1871 to parents who had been enslaved in Florence, Alabama. He was elected to Congress as a Republican in 1929, and from then until 1935 he was the only African American serving in Congress. When he arrived, Southern congressman refused to allow him to use offices near them, but he fought that and won. He introduced anti-lynching bills and special pensions for those formerly enslaved who were over 75 years old. He was the lone African American voice in Congress that never backed down. Happy birthday, Oscar Stanton De Priest.
Matthew Henson, who was born in Maryland, passed away today in 1955. He was the first African American explorer, who along with Peary, was the first man to step foot on the North Pole in 1909 – though a later geographer said they actually missed the pole, Henson was a legend. He spoke Inuit and understood the native culture intimately. He went on 9 missions to Greenland and in 1912 wrote the book, A Negro Explorer at the North Pole.
Here's a song to think about on March 9th. It's the birthday of one of the inventors of free jazz, who played saxophone, violin, and trumpet. He was born in Fort Worth, Texas in 1930 and got kicked out of a high school band for improvising during a performance. He began playing the alto sax and took his playing to new heights, combining jazz and blues and becoming well-known for the crying sound he was able to produce on his instruments. Do you know what legend I'm talking about? Randolph Denard Ornette Coleman, of course. Today is his 85th birthday, and we're listening to "Buddha Blues."
(Ornette Coleman – Buddha Blues)
To continue your exploration of this day in history, take a look at some of our favorite sources: Charles H. Wright Museum: Today in Black History; African American Registry; BlackPast; NYTimes on this Day; EyewitnessToHistory.com; The Civil War Trust; Voices in Labor: Today in Labor History; Union Communication Services at The Worker Institute: Today in Labor History; BBC On This Day; The Holocaust History Project; PBS African American World; PBS; Today in Women's History; South African History Online; This Day In North American Indian History; Jewish Virtual Library; The People History; Wikipedia List of Historical Anniversaries; Yenoba; and This Day in Music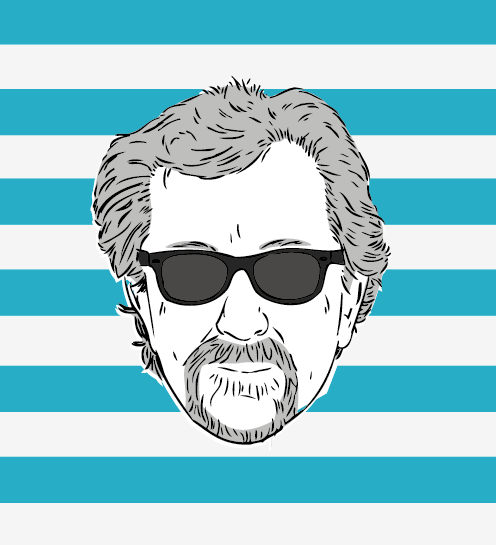 The Marc Steiner Show currently airs on The Real News Network. The show covers the topics that matter, engaging real voices, from Charm City to Cairo and beyond. Email us to share your comments with us.