Podcast: Play in new window | Download
Subscribe:
March 6, 2014 – Segment 1
Marc talks about what happened on this day in history, including the day the Missouri Compromise was signed into law, the day the Dred Scott decision was made, and the day Georgia O' Keeffe died.
Today is:
European Day of the Righteous, which commemorates those who have stood up against crimes against humanity and totalitarianism with their own moral responsibility.
On this day in history:
1820: The Missouri Compromise is signed into law by President James Monroe. The compromise allows Missouri to enter the Union as a slave state, brings Maine into the Union as a free state, and makes the rest of the northern part of the Louisiana Purchase territory slavery-free.
1836: Texas Revolution: Battle of the Alamo – After a thirteen day siege by an army of 3,000 Mexican troops, the 187 Texas volunteers, including frontiersman Davy Crockett and colonel Jim Bowie, defending the Alamo are killed and the fort is captured.
1857: The Supreme Court of the United States rules in the Dred Scott v. Sandford case.
1899: The Patent Office in Berlin registers Aspirin, the brand name for (acetylsalicylic acid which was originally made from a chemical found in the bark of willow trees) on behalf of the German pharmaceutical company Friedrich Bayer & Co.
1943: Norman Rockwell published Freedom from Want in the The Saturday Evening Post with a matching essay by Carlos Bulosan as part of the Four Freedoms series.
1957: Ghana becomes the first Sub-Saharan country to gain independence from the British
1964: Nation of Islam's Elijah Muhammad officially gives boxing champion Cassius Clay the name Muhammad Ali.
1965: The Temptations went to No.1 on the US singles chart with the Smokey Robinson penned song 'My Girl', making the group the first male act to have a No.1 for Motown, The single only reached No.43 in the UK but made No.2 when re-issued.
1975: For the first time the Zapruder film of the assassination of John F. Kennedy is shown in motion to a national TV audience by Robert J. Groden and Dick Gregory.
1976: The Miracles were at No.1 on the US singles chart with 'Love Machine (part 1)'
1981: Walter Cronkite retires as the nation's most beloved anchorman from CBS Evening News.
1993: Peabo Bryson and Regina Belle went to No.1 on the US singles chart with 'A Whole New World' (Aladdin's Theme)'. The single ended Whitney Houston's 14-week run at the top of the charts.
Born on this day in history:
1475: Michelangelo, Italian painter and sculptor (d. 1564)
1619: Cyrano de Bergerac, French soldier and playwright (d. 1655)
1870: Oscar Straus, Viennese composer (d. 1954)
1872: Ben Harney, American pianist and composer (d. 1938)
1893: Memphis blues artist Walter 'Furry' Lewis. He was the first guitarist to play with a bottleneck. He lost a leg in a railroad accident and once supported The Rolling Stones. Joni Mitchell wrote the song 'Furry Sings The Blues' after him. Lewis died on September 14th 1981, aged 88.
1906: Lou Costello, American actor and comedian (d. 1959)
1923: Ed McMahon, American comedian, game show host, and announcer (d. 2009)
1923: Wes Montgomery, American guitarist and songwriter (Montgomery Brothers) (d. 1968)
1936: Marion Barry, American politician, 2nd Mayor of the District of Columbia
1936: Singer Sylvia Robinson who had the 1973 US No.3 & UK No. 14 single 'Pillow Talk' and as Mickey & Sylvia the 1957 US No.11 single 'Love Is Strange'. (d. 2011)
1944: Mary Wilson, vocals, The Supremes who had the 1964 UK & US No.1 single 'Baby Love' plus 11 other US No.1 singles.
1947: Rob Reiner, American actor, director, and producer
1947: John Stossel, American journalist and author
1963: D. L. Hughley, American comedian and actor
1964: Yvette Wilson, American actress (d. 2012)
1972: Shaquille O'Neal, American basketball player, actor, and rapper
On this day in history, we lost:
1888: Louisa May Alcott, American author (b. 1832)
1932: John Philip Sousa, American conductor and composer (b. 1854)
1935: Oliver Wendell Holmes, Jr., American jurist (b. 1841)
1982: Ayn Rand, Russian-American author (b. 1905)
1986: Georgia O' Keefe lived a fairly long life before passing away today at age 98. She is most known for her paintings of the American Southwest. O' Keefe was born in Sun Prairie, Wisconsin in the year 1887, and grew up in Virginia. Later on, she attended school at the Art Institute of Chicago.
1997: Michael Manley, Jamaican politician, 4th Prime Minister of Jamaica (b. 1924)
2006: King Floyd, American singer-songwriter (b. 1945)
2012: Donald M. Payne, American politician, first African American to represent New Jersey in Congress (b. 1934)
Sources: The People History; This Day in Labor History; Wikipedia List of Historical Anniversaries; This Day in Women's History; This Day in African History;History.com; History Orb; Yenoba; Selected Black Facts; Phil Konstantin's North American Indian History; and This Day in Music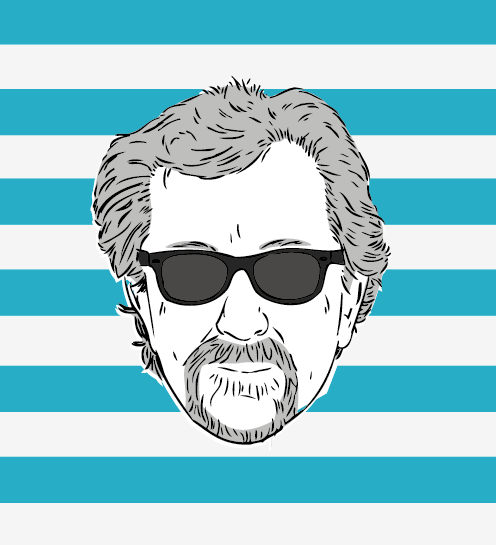 The Marc Steiner Show currently airs on The Real News Network. The show covers the topics that matter, engaging real voices, from Charm City to Cairo and beyond. Email us to share your comments with us.