Podcast: Play in new window | Download
Subscribe:
March 5, 2015 – Segment 1
Marc shares some of the events that happened on this day in history, including the Boston Massacre, Samuel Colt's patent of the 34 caliber revolver, and the birth of Rosa Luxemburg.
That is a scene from film A Soldier's Story based on play of the same name by American playwright Charles Fuller about a Black Captain in 1944 trying to uncover the truth about a racially charged murder on a military base.  Fuller received a  Pulitzer Prize for that play  in 1982.  Before that he won an Obie for Zooman. One of our best playwrights, he once rejected being known as Black playwright, he writes for America and to get Americans into the theater.
1770 -On this day Crispus Attucks, who escaped slavery and was a free man in Boston became the first man killed in the Revolutionary War,  as American patriots stood their ground against British troops in what became known as the  Boston massacre.
Some might say that America's gun culture our love affair with the gun began today in 1836 when Samuel Colt patented 34 caliber revolver, the first pistol to shoot multiple rounds.  You know longer had to be a dead shot, you had multiple chances.  The US Army became his customer and then the market exploded as guns were produced for the millions heading west and for southern militias.
And let's reflect on three very important but different women.
Rosa Luxemburg was born in Russia  today in 1871, this  economist and philosopher was a revolutionary who believed in socialism, womens and rights and democracy.  Her stance for democracy and freedom of thought put her at odds at times with power structure and with the left. was executed by the German secret police for her for her opposition to the war
Lena Baker was African American and domestic. Her employer tried to rape her and enslave when she attempted to quit her job.  They struggled and fought back and killed Ernet Knight her employer and on this day in 1945 she was executed, the only woman given the electric chair in Georgia, in 2005 she was fully pardoned and exonerated, in 2008 they made the movie The Lena Baker story.
and the great native American author – Leslie Marmon Silko, was born today in 1948,  Her books her books like Almanac of the Dead and Ceremony led her to be knows as the leader of the "Native American Renaissance,"  and became the first Native person to be given a Macarthur Foundation genius  grant. http://voices.cla.umn.edu/artistpages/silko_leslie.php
On this date in 1897, the American Negro Academy (ANA) was founded. Originated in Washington, D.C., the ANA was the creation of Rev. Alexander Crummell, the son of a West African Tribal Chief (Temme Tribe) and an American literary giant. After ANA's start, five major objectives were instituted. Those objectives were: defense of the Negro against vicious assaults, publication of scholarly works, fostering higher education among Negroes, formulation of intellectual taste, and the promotion of literature, science, and art. The ANA was the first and only organization in America, at that time, to bring together Black artists and scholars from all over the world.
Here's a song to think about on March 5th. It's by a brilliant country musician. She was a pioneer in the music industry, and helped pave the way for women in music as one of the first headline performers in country.  She recorded this song not long after being in a nearly fatal car accident. She recorded this song on crutches with injured ribs, and though she was frustrated that she couldn't reach the high notes she previously could, the track became a crossover hit, topping both the country and pop charts. The song is "Crazy" and the artist is Patsy Cline, who died on this day in a plane crash.
Crazy – Patsy Cline
To continue your exploration of this day in history, take a look at some of our favorite sources: Charles H. Wright Museum: Today in Black History; African American Registry; BlackPast; NYTimes on this Day; EyewitnessToHistory.com; The Civil War Trust; Voices in Labor: Today in Labor History; Union Communication Services at The Worker Institute: Today in Labor History; BBC On This Day; The Holocaust History Project; PBS African American World; PBS; Today in Women's History; South African History Online; This Day In North American Indian History; Jewish Virtual Library; The People History; Wikipedia List of Historical Anniversaries; Yenoba; and This Day in Music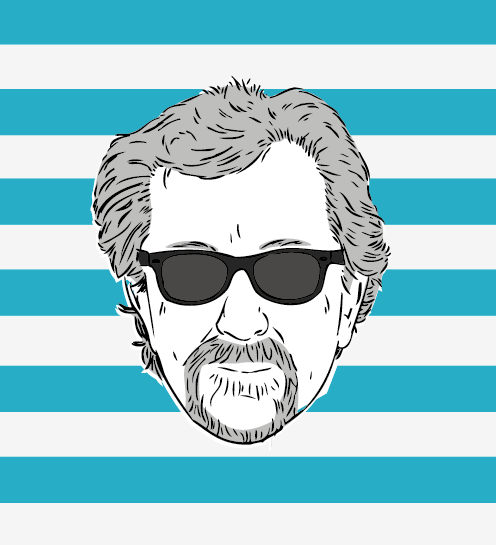 The Marc Steiner Show currently airs on The Real News Network. The show covers the topics that matter, engaging real voices, from Charm City to Cairo and beyond. Email us to share your comments with us.