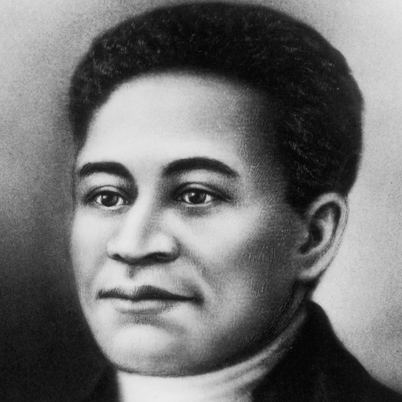 Podcast: Play in new window | Download
Subscribe: RSS
March 5, 2014 – Segment 1
Marc shares some of the events that happened on this day in history, including the Boston Massacre, when five Americans, including Crispus Attucks, are killed by British troops in an event that would contribute to the outbreak of the American Revolutionary War five years later.
Today is:
Custom Chief's Day (Vanuatu)
Learn from Lei Feng Day (China)
National Tree Planting Day (Iran)
St Piran's Day (Cornwall)
On this day in history:
1770: Boston Massacre: Five Americans, including Crispus Attucks, and a boy, are killed by
British troops in an event that would contribute to the outbreak of the American Revolutionary
War (also known as the American War of Independence) five years later. At a subsequent trial
the soldiers are defended by future U.S. president John Adams.
1854: Mary Elizabeth Garrett born
1933: Great Depression: To help stop the run on US banks U.S. President Franklin D.
Roosevelt announced a four-day "bank holiday". All U.S. banks would close effective March 6 to
help stop Americans from withdrawing their money in panic which in turn caused more banks to
collapse.
1933: Adolf Hitler's Nazi Party receives 43.9% at the Reichstag elections. This later allows the
Nazis to pass the Enabling Act and establish a dictatorship.
1940: Members of Soviet politburo, including general secretary Joseph Stalin, sign an order for
the execution of 25,700 Polish intelligentsia, including 14,700 Polish POWs, known also as the
Katyn massacre.
1946: Winston Churchill coins the phrase "Iron Curtain" in his speech at Westminster College,
Missouri. Winston Churchill delivers one of the first speeches condemning what he thought was
a soviet Union bent on the expansion of communism in Europe and around the world, during the
speech he coined the phrase "The Iron Curtain" which was then used by many future politicians.
1956: The US Supreme Court upholds a ban on racial segregation in state schools, colleges
and universities, When the University of North Carolina appeals against an earlier ruling which
ordered college officials to admit three black students to what was previously an all-white
University
1960: Cuban photographer Alberto Korda takes his iconic photograph of Marxist revolutionary
Ernesto "Che" Guevara.
1970: The Nuclear Non-Proliferation Treaty goes into effect after ratification by 43 nations.
1983: Michael Jackson started a seven week run at No.1 on the US singles chart with 'Billie
Jean', his fourth solo US No.1, also No.1 in the UK. And on this day Jacksons album 'Thriller'
went to No.1 for the first time on the UK album chart, it went on to become the biggest selling
album of all time with sales over 50 million.
1985: The Mary McLeod Bethune commemorative stamp is issued by the U.S. Postal Service
as the eighth stamp in its Black Heritage USA series.
Born on this day in history:
1920: Leontine T.C. Kelly, the first African-American woman to become a bishop within the
Methodist denomination.
1933: Tommy Tucker, American singer-songwriter and pianist (d. 1982)
1939: Playwright Charles Fuller was born in Philadelphia March 5, 1939. Fuller co-founded the
Afro-American Arts Theatre in Philadelphia, his hometown, in 1967. The Perfect Party (1969)
was the first of Fuller's plays to receive critical acclaim. Zooman and the Sign won an Obie
Award in 1980. A Soldier's Play, about a murder on a Louisiana military base, won the 1982
Pulitzer Prize for Drama. It was adapted into a film, A Soldier's Story, in 1984.
1948: Born on this day, Eddy Grant, singer with The Equals who had the 1968 UK No.1
single 'Baby Come Back', and as a solo artist scored the 1982 UK No.1 single 'I Don't Wanna
Dance'.
1954: Marsha Warfield, American actress
1956: Born on this day, Teena Marie, US singer who had the 1980 UK No. 6 single 'Behind The
Groove'.
1958: Andy Gibb, English-Australian singer (d. 1988)
On this day in history, we lost:
1770: On this day, Crispus Attucks, an escaped slave became the first man killed in the cause
of America's freedom. This event is better known as the 'Boston Massacre'.
1945: Lena Baker, was an African American maid who was executed for murder by the state
of Georgia in 1945 for killing her employer, Ernest Knight, in 1944. At her trial she said that he
had imprisoned and threatened to shoot her should she try to leave. She took his gun and shot
him. Baker was the only woman to be executed by electrocution in Georgia. In 2005 Baker was
granted a full and unconditional pardon by the state of Georgia, 60 years after her execution.
The movie The Lena Baker Story (2008) is about her life.
1953: Joseph Stalin, the Prime Minister of the Soviet Union and the supreme chief of the
Communist Party died.
1967: Mohammad Mosaddegh, Iranian politician, 60th Prime Minister of Iran (b. 1882)
1982: Actor and singer John Belushi died from an overdose of cocaine and heroin. Belushi was
one of the original cast members on US TV's Saturday Night Live, played Joliet 'Jake' Blues in
The Blues Brothers and also appeared in the film Animal House. His tombstone reads "I may be
gone, but rock n roll lives on."
2013: Hugo Chavez, the controversial president of Venezuela, died at the age of fifty-eight after
battling cancer.
That was this day in history, March 5th.
To see our full list of this day in history, including lots of important things we didn't have
the time to mention, visit STEINERSHOW.org. Throughout the show today, we will be
bringing you more of what happened this day in history.