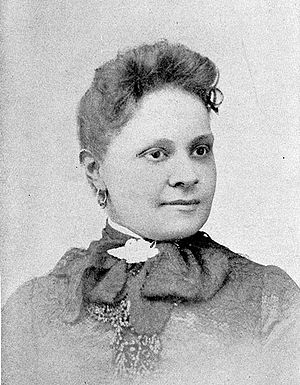 Podcast: Play in new window | Download
Subscribe: RSS
March 4, 2014 – Segment 1
Marc talks about some of what happened on this day in history, including the day Christopher Columbus arrived back in Portugal with slaves, the day the Massachusetts Bay Colony was granted a Royal charter, and the day Fannie Barrier Williams passed away.
On this day in history:
1493: Explorer Christopher Columbus arrives back in Lisbon, Portugal, aboard his ship Niña from his voyage to what is now The Bahamas and other islands in the Caribbean.
1519: Hernán Cortés arrives in Mexico in search of the Aztec civilization and their wealth.
1628: The Massachusetts Bay Colony is granted a Royal charter.
1789: In New York City, the first Congress of the United States meets, putting the United States Constitution into effect. The United States Bill of Rights is written and proposed to Congress.
1793: The Electoral College elected Washington unanimously for a second term and on 4th March 1793 he was inaugurated for a second term in the Senate Chamber of Congress Hall in Philadelphia, PA with John Adams as Vice President.
1801: Thomas Jefferson who had been the principal author of the Declaration of Independence in 1776 became the Third President of the United States.
1837: The city of Chicago is incorporated.
1913: The United States Department of Labor is formed
1917: Jeannette Rankin of Montana becomes the first female member of the United States House of Representatives.
1918: The first case of Spanish flu occurs, the start of a devastating worldwide pandemic.
1922: At the turn of the century Bert Williams was one of America's stop comedians. Comedian Eddie Cantor called him a comic "genius," W.C. Fields, a comic genius himself, once described Williams as "the funniest man I ever saw." Williams was the first Negro to make it on the American stage. His success opened the door to scores of Negro comedians who came after him. Williams' popularity lasted for 25 years. He was a Ziegfeld Follies star for 10 of them. He also was a vaudeville comedian, a musical comedy star, singer, writer and producer. Egbert Austin Williams was born on the Bahaman island of New Providence in 1876 and was brought by his parents to the United States at the age of 2. The family eventually settled in Riverside, California, where Williams was reared and schooled. After high school, he briefly studied civil engineering in San Francisco, soon abandoning that for the stage. Williams joined a small minstrel troupe which played the mining and lumber camps of CA and Oregon. In 1895 he met another young African American, George Walker and their fortunes became intertwined. the two men formed a team and hitthe vaudeville circuit. Williams and Walker appeared as "black-face" comedians in 1896 at Tony Pastor's and in 1897 at Koster and Bial's theaters–both leading houses on the vaudeville circuit. Williams and Walker opened in "The Song of Ham" in 1902. A musical farce, it played New York for two years. In 1903, they produced an all-Negro musical comedy, "in Dahomey," which captivated Broadway and played in London for eight months, including a command performance before King Edward VII. the two comedians followed this up with three or four similar musicals which also were successes. Walker died in 1909 and Williams gave up producing to become a featured performer in otherwise all-white Broadway productions. In 1910, he signed a long-term contract at a salary in four figures with the Ziegfeld Follies. He frequently wrote his own songs and skits. Williams stayed with the follies until 1921. He was appearing in "Underneath the Bamboo Tree" when he collapsed a year later on stge in Detroit. Taken to his home in New York, Williams died a month later. Billboard, the show business bible, reported his death this way: "E.A. Williams, known to the theatrical world as 'Bert' Williams, and regarded by many as the greatest comedian on the American stage, died at his home March 4 1922 of pneumonia."
1933: Franklin D. Roosevelt was inaugurated as the 32nd president of the United States pledging to lead the country out of the Great Depression
1933: Frances Perkins' appointment as Secretary of Labor announced — first woman to serve as a member of the U.S. President's Cabinet.
1952: Ernest Hemingway had finished a novel entitled The Old Man and the Sea on this day. This book had one the Pulitzer prize about a year later (1953). Unfortunately, Hemingway had committed suicide in the year 1961, making The Old and the Sea Hemingway's last major work of fiction created.
1966: John Lennon is interviewed by Maureen Cleave of The London Evening Standard and part of his interview talks about popularity of THE BEATLES and he is quoted as saying "Christianity will go. It will vanish and shrink. I do not know what will go first, rock 'n' roll or Christianity…We're more popular than Jesus now" . The quote repeated later in America upsets The American Bible Belt who protested in the South and Midwest, and conservative groups staged public burnings of Beatles' records and memorabilia. Radio stations banned Beatles music and concert venues cancelled performances.
1968: Martin Luther King, Jr. announced plans for Poor People's Campaign in Washington. He said he would lead a massive civil disobedience campaign in the capital to pressure the government to provide jobs and income for all Americans. He told a press conference that an army of poor white, poor Blacks and Hispanics would converge on Washington on April 20 and would demonstrate until their demands were met.
1980: Robert Mugabe wins election to become Zimbabwe's first black prime minister.
1985: The Food and Drug Administration approves a blood test for AIDS infection, used since then for screening all blood donations in the United States.
2005: United Nations releases a report that warns that unless action is taken the HIV virus could become an epidemic in Africa with up to 90 million Africans infected. The current number is an estimated 22 million adults and children (or 5% of the population) were living with HIV in sub-Saharan Africa.
2009: The International Criminal Court (ICC) issues an arrest warrant for Sudanese President Omar Hassan al-Bashir for war crimes and crimes against humanity in Darfur. Al-Bashir is the first sitting head of state to be indicted by the ICC since its establishment in 2002
2012: Former president and prime minister of Russia, Vladimir Putin, has declared an electionvictory to the country's presidential office after polling results indicated he had around sixty percent of the vote. Putin had served two terms as the country's president before spending four years as the prime minister. Opposition and protesters declared the elections wrought with fraud and called for mass protests against the results.
2013: Doctors announced that they believed that they successfully cured an infant born with HIV after administering early treatment. The child, now two and a half years in age, had been off medication for a year without showing any signs of the disease.
Born on this day in history:
1877: Scientist Garrett A. Morgan was born in Paris, Kentucky. Inventor of a belt fastener for sewing machines, the gas mask, and the automatic traffic signal, he sold rights to General Electric for $40,000.(d. 1963)
1888: Knute Rockne, American football player and coach (d. 1931)
1897: Willie Covan, one of the first successful tap dancers is born
1934: Barbara McNair, American singer and actress (d. 2007)
1944: Born on this day, Bobby Womack, soul singer, session guitarist, (1974 US No.10 single 'Lookin' For A Love', 1993 UK No.27 single with Lulu 'I'm Back For More').
1954: Ricky Ford, American saxophonist
1960: John Mugabi, Ugandan boxer
1961: Ray Mancini, American boxer
1965: Khaled Hosseini, Afghan physician and author
1972: Ivy Queen, Puerto Rican-American singer-songwriter, producer, and actress
On this day in history, we lost:
1938: George Foster Peabody, American banker and philanthropist (b. 1852)
1944: Fannie Barrier Williams, born on February 12, 1855, was an African American teacher, social activist, clubwoman, lecturer, and journalist who worked for social justice, civil liberties, education, and employment opportunities, especially for black women. A talented speaker, writer, and musician, she was welcomed in cultured white society in the North, but remained loyal to people of color, knowing that the advantages she enjoyed were not given to other blacks. She was born in Brockport, New York, six years before the Civil War, in one of the few black families in town. Her father, Anthony Barrier, a barber and part-time coal merchant, was well-respected in the community and a long-time lay leader in the First Baptist Church. Her mother Harriet taught Bible classes and Fannie played the piano for Sunday services. A bright, personable child, talented in both music and art, Fannie attended public school with her siblings Ella and George. Ella became a teacher and principal in Washington, D.C.; George was an inspector for the Detroit Board of Public Works and a leader in local politics. They were well-liked students who associated freely with white classmates. Fannie was unaware at the time of the racial prejudice that prevailed in other parts of the country, having experienced none in Brockport. Fannie graduated from the State Normal School (now SUNY-College at Brockport) in 1870, the first African American to do so. When the Civil War ended, the Federal government established schools to educate newly freed slaves. Inspired by her parents' friend Frederick Douglass, the former slave and abolitionist who lived in nearby Rochester, and now more knowledgeable about the oppression of blacks, Fannie obtained a teaching position in the South. For the first time she experienced the daily degradations—segregation, intimidation, and physical assaults—suffered by many African Americans. At first she tried to adapt to the dreadful conditions, but said in "A Northern Negro's Autobiography," 1904, "I had missed the training that would have made this continued humiliation possible."
1994: John Candy, Canadian comedian and actor (b. 1950)
1999: Harry Blackmun, American jurist (b. 1908)
1999: Teddy McRae, American saxophonist (b. 1908)
Sources: The People History; Wikipedia List of Historical Anniversaries; This Day in Women's History; This Day in African History;History.com; History Orb; Yenoba; Selected Black Facts; Phil Konstantin's North American Indian History; and This Day in Music