Podcast: Play in new window | Download
Subscribe: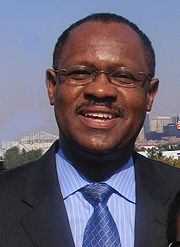 Baltimore's property tax rate is more than twice that of any county in Maryland, including those that immediately surround the city. Would cutting the Baltimore tax rate lead to an influx of new residents in the city?  Would a lower rate lead to less revenue for the city and a need for budget cuts?
We revisit the long-standing debate over cutting Baltimore's property taxes with Baltimore Councilman Carl Stokes, who proposes cutting the rate in half over the next five years, economist Anirban Basu, and CPHA Executive Director Mel Freeman.