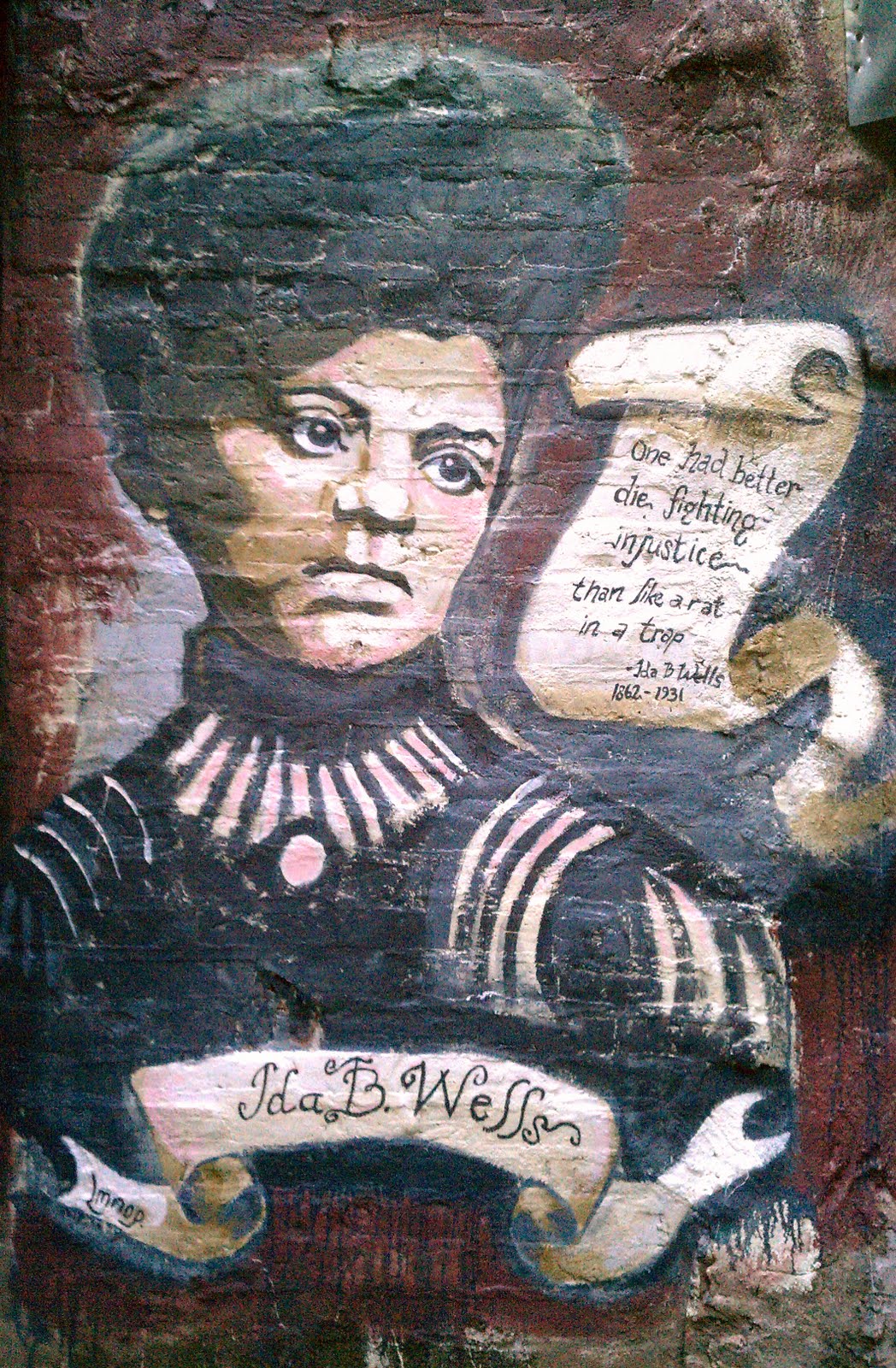 Podcast: Play in new window | Download
Subscribe: RSS
March 25, 2014 – Segment 1
we begin the show with an expanded This Day in History, as we discuss Ida B. Wells and the Scottsboro Boys, with: John Milton Wesley, author, songwriter and Senior Fellow in Social Marketing with the National Center for Health Behavioral Change at Morgan State University; and Dr. Joanne Martin, co-Founder, President and CEO of Baltimore's Great Blacks in Wax Museum.
On this day in history:
421 – Venice is founded at twelve o'clock noon, according to legend.
1584 – Sir Walter Raleigh is granted a patent to colonize Virginia.
1634 – The first settlers arrive in Maryland.
1655 – Saturn's largest moon, Titan, is discovered by Christiaan Huygens.
1807: The British House of Commons had passed a law forbidding the capture or transport of slaves and it became law on March 25th, 1807, Offending captains were fined £100 per slave found on board their ships (although this could lead to slaves being thrown overboard).
1871 – Kentucky Citizens file a petition challenging the violent acts of the KKK.
1894 – Coxey's Army, the first significant American protest march, departs Massillon, Ohio for Washington D.C.
1931 – The Scottsboro Boys are arrested in Alabama and charged with rape.
1957: France, West Germany, Italy, the Netherlands, Belgium, and Luxembourg sign the treaty in Rome establishing the European Economic Community (EEC), also known as the Common Market.
1957 – United States Customs seizes copies of Allen Ginsberg's poem "Howl" on the grounds of obscenity.
1965: Following the end of the march by 25,000 civil rights supporters from Selma to Montgomery after four days and nights on the road under the protection of Army troops and federalized Alabama National Guardmen. They were refused permission to give a petition to Governor Wallace which said:
"We have come not only five days and 50 miles but we have come from three centuries of suffering and hardship. We have come to you, the Governor of Alabama, to declare that we must have our freedom NOW. We must have the right to vote; we must have equal protection of the law and an end to police brutality."
During the rally that followed the refusal by the Govenor of Alabama, Governor Wallace. Dr. Martin Luther King Jr. stated
"We are not about to turn around. We, are on the move now. Yes, we are on the move and no wave of racism can stop us."
1967 U.S.A. Anti Vietnam War Demo 25th March, 1967: Martin Luther King, Jr., leads a march of 5,000 antiwar demonstrators in Chicago
1972: Roberta Flack started a five-week run at No.1 on the US album chart with 'First Take.'
1989: Madonna was at No.1 on the UK singles chart with 'Like A Prayer', the singers sixth UK No.1, also No.1 in the US. The song was accompanied by a highly controversial music video, which in 2005 was voted the "Most Groundbreaking Music Video of All Time" by viewers of MTV.
1996 – An 81-day-long standoff between the anti-government group Montana Freemen and law enforcement near Jordan, Montana, begins.
2006 U.S.A. Rallies for immigrants 25th March, 2006 : Activists have rallied in Los Angeles to protest against plans to criminalize undocumented workers. The organisers say that demonstrators want an immigration system that was humane and not racist. The House of Representatives has passed a bill that will be making it a felony for immigrants to be in the the country illegally, and President Bush has proposed a guest- worker plan. Protests against the immigration reform bill, H.R. 4437, are being held in several US cities, with 500,000 people marching in Los Angeles, 50,000 in Denver, and 20,000 in Phoenix. They are also protesting at the proposed construction of a security wall along the United States-Mexican border.
Born on this day in history:
1932 – Gene Shalit, American critic
1934: Gloria Steinem born
1939 – Toni Cade Bambara, American author, academic, and activist (d. 1995)
1942 – Aretha Franklin, American singer-songwriter and pianist
1947 – Elton John, English singer-songwriter, pianist, producer, and actor
1951 – Maizie Williams, Caribbean-English singer (Boney M.)
1958 – Susie Bright, American author
1965 – Sarah Jessica Parker, American actress, singer, and producer
1967 – Debi Thomas, American figure skater
1971 – Sheryl Swoopes, American basketball player
On this day in history, we lost:
1931 – Ida B. Wells, American journalist and activist (b. 1862)
1969 – Max Eastman, American poet (b. 1883)
1999 – Cal Ripken, Sr., American baseball player, coach, and manager (b. 1936)
2000 – Helen Martin, American actress (b. 1909)
Sources: The People History; This Day in Labor History; Wikipedia List of Historical Anniversaries; This Day in Women's History; This Day in African History;History.com; History Orb; Yenoba; Selected Black Facts; Phil Konstantin's North American Indian History; and This Day in Music