Podcast: Play in new window | Download
Subscribe:
March 24, 2014 – Segment 1
Marc talks about what happened on this day in history, including Argentina's Day of Remembrance for Truth and Justice, the day slavery was abolished in Venezuela, and the day Ida B. Wells-Barnett passed away.
Today is:
Day of Remembrance for Truth and Justice (Argentina)
World Tuberculosis Day (International)
On this day in history:
1765: American Revolution: The Kingdom of Great Britain passes the Quartering Act that requires the Thirteen Colonies to house British troops.
1832: In Hiram, Ohio a group of men beat, tar and feather Mormon leader Joseph Smith.
1837: Canada gives African Canadian men the right to vote.
1854: In Venezuela, slavery was abolished
1882: Robert Koch announces the discovery of mycobacterium tuberculosis, the bacterium responsible for tuberculosis.
1896: A. S. Popov makes the first radio signal transmission in history.
1972: The United Kingdom imposes direct rule over Northern Ireland.
1973: The O'Jays went to No.1 on the US singles chart with Love Train.'
1973: Pink Floyd the British Progressive rock band release the album "Dark Side of the Moon" which has become the 6th bestselling album of all time with sales exceeding 40 million copies worldwide. What many do not know is it was produced at the Beatles famous Abbey Road Studios in London.
1973: Kenyan athlete Kip Keino defeats Jim Ryun at the first-ever professional track meet in Los Angeles.
1976: In Argentina, the armed forces overthrow the constitutional government of President Isabel Perón and start a 7-year dictatorial period self-styled the National Reorganization Process. Since 2006, a public holiday known as Day of Remembrance for Truth and Justice is held on this day.
1984: The former lead singer of the Commodores Lionel Richie started a six week run at No.1 on the UK singles chart with 'Hello.' Also a No.1 hit in the US.
1985: 'Easy Lover' by Philip Bailey and Phil Collins was at No.1 on the UK singles chart. Bailey was a former vocalist with Earth Wind & Fire. Phil Collins produced, drummed and sang on the track.
1989: The Exxon Valdez, a 987-foot oil tanker, ran aground on a reef and ripped holes in its hull, spilling crude oil into Alaska's Prince William Sound. The Tanker spilled over 200,000 Barrels of Oil or more than 11 million gallons of crude oil leaving a Five Mile Slick making it one of the largest and most devastating environmental disasters at sea.
After 3 months when environmentalists and biologists did a study it was found that nearly 250,000 seabirds,3,000 sea otters, 300 harbor seals, 250 bald eagles and up to 22 killer whales died as a result of the spill, and the fish stocks in the area were also devastated due to the oil.
1998: Mitchell Johnson (13 yrs old) and Andrew Golden (11 Years Old) shoot and kill four fellow students and a teacher and nine other students and a teacher were wounded in Jonesboro, Arkansas.
These boys were in a middle school and had set off the fire alarm and set up in the woods overlooking the school with two semi-automatic rifles, one bolt-action rifle and four handguns.
As the students and teachers came out the two boys fired on them with devastating results
In August 1998, they were both sentenced to prison until they reached the age of 21. Mitchell Johnson was released on August 11th, 2005, Andrew Golden was released on May 25, 2007
Since those killings laws regarding murder by young offenders have changed in Arkansas and many other states and young offenders who commit horrendous crimes like these are often charged as adults and imprisoned for life.
1999: Following the continued ethnic cleansing by Serbian forces on Kosovar Albanians, The North Atlantic Treaty Organization (NATO) commences air strikes against Yugoslavia bombing of Serbian military positions in the Yugoslav province of Kosovo (marking the first time NATO has attacked a sovereign country).
2002: Halle Berry becomes the first black woman to win an Academy Award for Best Actress for her performance in the movie "Monster's Ball."
Born on this day in history:
1820: Fanny Crosby, American composer and songwriter (d. 1915)
1874: Harry Houdini, Hungarian-American magician and actor (d. 1926)
1912: Birthday of Dorothy Irene Height in Richmond, Virginia. Height, president of the National Council of Negro Women for more than three decades, organized a successful drive to place a statue of Mary McLeod Bethune in a District of Columbia park. Once erected, the statue became the first of an African American in a public park in Washington, D.C. (d. 2010)
1930: Steve McQueen, American actor (d. 1980)
1935: Carol Kaye, American bass player
1937: Billy Stewart, American singer and pianist (d. 1970)
1945: Robert T. Bakker, American paleontologist
1960: Born on this day, Nena, singer, (1984 UK No.1 & US No.2 single '99 Red Balloons').
1962: Star Jones, American lawyer, journalist, and talk show host
1970: Born on this day, Pasemaster Mace, De La Soul, (1990 UK No.7 single 'The Magic Number').
On this day in history, we lost:
1905: Jules Verne, French author (b. 1828)
1953: The British Queen Mother (Queen Mary) who was 85 dies peacefully in her sleep
1980: Archbishop Óscar Romero is killed while celebrating Mass in San Salvador. (b. 1917)
1997: Singer with Philly soul group Harold Melvin & the Blue Notes, Harold Melvin died aged 57. Had the 1972 US No.3 & 1974 UK No.9 single 'If You Don't Know Me By Know' and 1973 hit 'The Love I Lost.'
2009: Motown drummer Uriel Jones, died aged 74 after suffering complications from a heart attack. Jones played on many Motown classics including 'I Heard It Through the Grapevine', by Marvin Gaye, 'Cloud Nine' by the Temptations, 'I Second That Emotion' by Smokey Robinson & the Miracles and 'For Once In My Life' by Stevie Wonder.
Sources: The People History; This Day in Labor History; Wikipedia List of Historical Anniversaries; This Day in Women's History; This Day in African History;History.com; History Orb; Yenoba; Selected Black Facts; Phil Konstantin's North American Indian History; and This Day in Music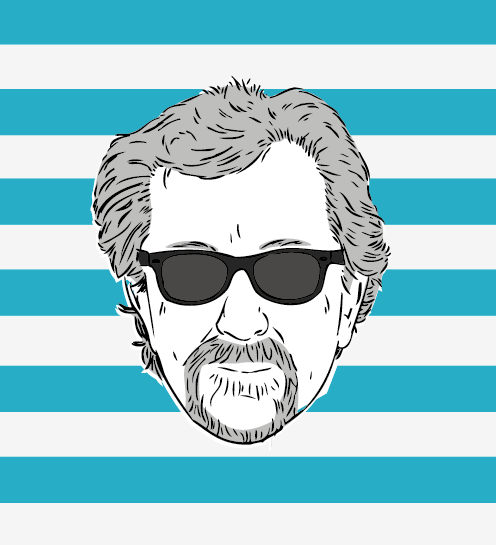 The Marc Steiner Show currently airs on The Real News Network. The show covers the topics that matter, engaging real voices, from Charm City to Cairo and beyond. Email us to share your comments with us.