Podcast: Play in new window | Download
Subscribe:
March 23, 2015 – Segment 1
Marc talks about what happened today in history, including the birthday of guitarist Sticks McGhee, the day 101 Wobblies were charged with opposing the draft and hindering the war effort, and the day Mussolini started his fascist movement in Milan, Italy.
Transcript of this day in history included below.
This is Marc Steiner, and today is March the 23rd.
(Drinkin Wine Spo-Dee-O-Dee by Sticks Mcghee / https://www.youtube.com/watch?v=ayGPLTlfMhw)
That was Granville Henry "Sticks" McGhee with the song "Drinkin' Wine, Spo-Dee-O-Dee." Today is his birthday; he was born today in Knoxville, Tennessee in 1917. He got the nickname Stick when he was a kid after pushing around his sick younger brother in a wagon with a stick. He picked up the guitar at age 13, and went on to serve in the Army during World War II. The singer songwriter was a pioneer in the jump blues genre, but eventually retired from the music industry when he was 43, a year before his death from lung cancer, because he lost his passion for music.
Events developed at different historical moments on this day in history that allowed for the explosion of Fascism in the 20th century:
The Industrial Workers of the World, or the IWW or Wobblies as they were known, were targets of the American government from around 1915 to 1918. Industry hired private detectives to attack them, and when arrested, they were turned over to Klan organizations. Today in 1918, 101 Wobblies were charged with opposing the draft and hindering the war effort. Though they were all just workers on strike because they opposed World War I, other charges were brought in a trial that began today in Chicago.
And a year later in 1919, Benito Mussolini started his fascist movement Milan, Italy. That movement soon took over the Italian government, which would align itself with Nazi Germany.
And it was today in 1933 that The Reichstag, the German Parliament, passed the Enabling Act of 1933. This act made Adolf Hitler dictator of Germany, even though he got less than a third of the popular vote.
Last week on March 19th, we lost Dr. Yosef ben-Jochanna, who was born in Ethiopia. As Dr. Todd Burroughs said of him on his passing: "He educated more than two generations of activists while influencing classical African and Judeo-Christian historiographies and Pan-Africanist thought."
Here's a song to think about today, March 23rd. A 3-day long rock 'n' roll festival began today in Hartford, Connecticut in 1956. Police arrested 11 fans during the performances. People looked at this music festival to understand the effect that rock music had on young people; a psychiatrist testified after this 3-day concert that "[rock music is] a communicable disease with music appealing to adolescent insecurity and driving teenagers to do outlandish things. It is cannibalistic and tribalistic." Well, who headlined that festival put together by DJ Alan Freed? None other than rock music legend Fats Domino. Here's his Rock N Roll Hall Of Fame performance of "Blueberry Hill.
(Fats Domino – Blueberry Hill (From "Legends of Rock 'n' Roll") / https://www.youtube.com/watch?v=8mix3gmzPa0)
To continue your exploration of this day in history, take a look at some of our favorite sources: Charles H. Wright Museum: Today in Black History; African American Registry; BlackPast; NYTimes on this Day; EyewitnessToHistory.com; The Civil War Trust; Voices in Labor: Today in Labor History; Union Communication Services at The Worker Institute: Today in Labor History; BBC On This Day; The Holocaust History Project; PBS African American World; PBS; Today in Women's History; South African History Online; This Day In North American Indian History; Jewish Virtual Library; The People History; Wikipedia List of Historical Anniversaries; Yenoba; and This Day in Music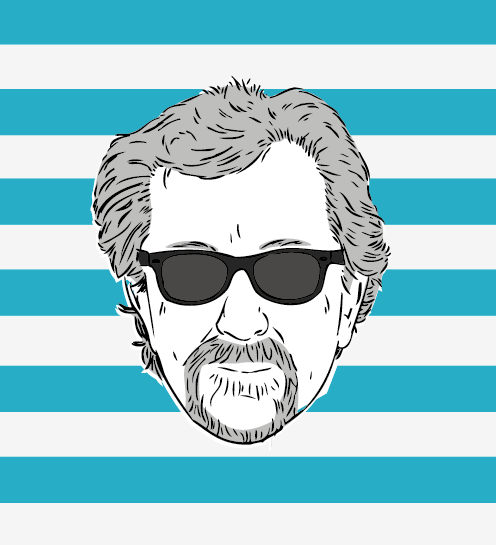 The Marc Steiner Show currently airs on The Real News Network. The show covers the topics that matter, engaging real voices, from Charm City to Cairo and beyond. Email us to share your comments with us.