Podcast: Play in new window | Download
Subscribe:
March 2, 2015 – Segment 1
Marc talks about what happened today in history, including Dr. Seuss' birthday, the day The Weeping Time took place in 1859, and the day saxophonist Theodore Walter "Sonny" Rollins was given a National Medal of Arts by President Barack Obama.
Transcript of This Day In History included below. 

This is Marc Steiner, and today is March the 2nd.
(Dr Seuss's 'Green Eggs and Ham')
Green Eggs and Ham. Horton Hears A Who. The Cat in the Hat. The Lorax. One Fish, Two Fish, Red Fish, Blue Fish. Our childhood was enhanced by this wonderful man and mind who brought learning and joy to us, Dr. Seuss. Theodore Suess Geisal was born today in Springfield, Massachusetts in 1904. He died in 1991.
At this very moment between 10 AM and Noon in 1859 on Savannah Race in Georgia, the largest single sale of human beings took place. It is called The Weeping Time. Four hundred and thirty six people were sold in family lots. The sale was emblazoned across newspapers that the Butler plantation had debts to be paid. "For Sale: Long Cotton and Rice Negroes, father, mothers and children must be bought in lots" … But families, brothers, sisters, and grandparents were separated and sold further South and beyond. We remember The Weeping TIme.
And the Cubans had been fighting a revolution for independence from Spain since the 1860's. The Cubans were massacred but fought on, and in 1898 the Americans declared that Cuba must be freed from Spain. But after the Spanish American war, the Platt Amendment was passed in 1901. Orville Pratt was a Senator from Connecticut, and Chairman of the Senate Committee on Foreign Relations, and his amendment made clear that Cuba would not be occupied, but that its foreign and economic policies were to be overseen by the United States. All of this was a condition for the removal of American troops … Happy Independence Day.
Today in 1946 were the real roots of the 1960'a Vietnam War. Ho Chi Minh, who led the fight against the Japanese during World War II and patterned the Constitution after America's founding documents, was elected President of Vietnam, but he was a Communist so that was acceptable. The French, who were the pre-World War II colonial rulers, started a war to unseat him and take control of Vietnam.
Mark Dean was born today in 1957. He was part of the team that developed the ISA bus, and he led a design team for making a one-gigahertz computer processor chip. He holds three of IBM's original nine PC patents. This ISA bus allows our modems and printers to be connected to personal computers. Dean was the first African American fellow at IBM and is one of our great inventors and a Professor of Electrical Engineering. Happy Birthday, Mark Dean.
Here's a song to think about on March the 2nd. Today, one of our great American jazz saxophonists received the National Medal of Arts, the highest honor that can be bestowed upon an individual artist. President Barack Obama delivered the award … to the great Theodore Walter "Sonny" Rollins in 2011. We hear him performing "Tenor Madness" to celebrate his receipt of that award today in history.
To continue your exploration of this day in history, take a look at some of our favorite sources: Charles H. Wright Museum: Today in Black History; African American Registry; BlackPast; NYTimes on this Day; EyewitnessToHistory.com; The Civil War Trust; Voices in Labor: Today in Labor History; Union Communication Services at The Worker Institute: Today in Labor History; BBC On This Day; The Holocaust History Project; PBS African American World; PBS; Today in Women's History; South African History Online; This Day In North American Indian History; Jewish Virtual Library; The People History; Wikipedia List of Historical Anniversaries; Yenoba; and This Day in Music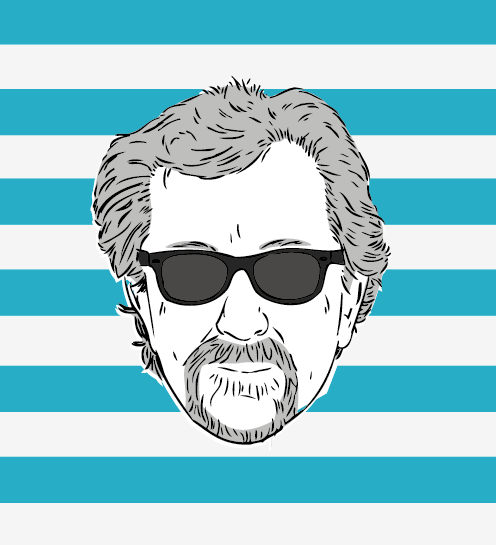 The Marc Steiner Show currently airs on The Real News Network. The show covers the topics that matter, engaging real voices, from Charm City to Cairo and beyond. Email us to share your comments with us.