Podcast: Play in new window | Download
Subscribe: RSS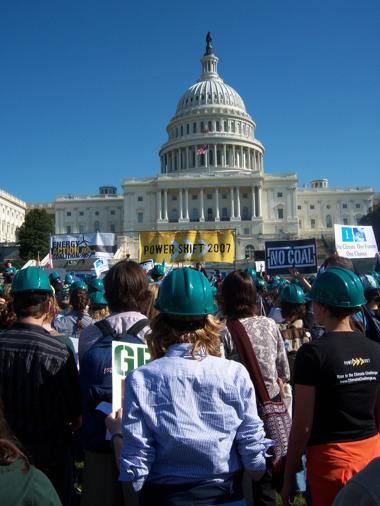 Today Marc took the show on the road to Washington DC, where he spoke with leaders from Power Shift 2009. Power Shift is a summit of youth dedicated to reversing climate change. This year 12,000 young people from across the country converged on the nation's capital to demand immediate legislative action on the issue. The weekend included a concert, rally, impromptu march, lobbying day, and civil disobedience. Today some of the leaders of this movement joined Marc to discuss why they feel compelled to unite for change.
Today's guests were:
Dominique Hazzard, a recent graduate of Oxon Hill High School in Prince George's County. She worked to bring a group of high school students to the event and introduced Congresswoman Donna Edwards at the rally on Saturday.
Madeline Gardner, Partnerships Director for the Energy Action Coalition.
Laura Comer, a Junior at Hofstra University.  She coordinated the Power Shift '09 Lobby Day.