Podcast: Play in new window | Download
Subscribe:
March 19, 2015 – Segment 1
Marc shares some of the events that happened on this day in history, including the birth of Moms Mabley, the foundation of the New Negro Theater by Langston Hughes, and the death of Luther Ingram.
GOOD OLD DAYS Moms Mabley
https://www.youtube.com/watch?v=vLg1QzdAdLo
That's a woman who redefined comedy in the modern era who was born on this day, Loretta Mary Aiken in 1894.  Whoopi Goldberg, Richard Pryor and many many more credit her with being a trailblazer,  not only expanded comedy, but creating characters that lived beyond her, and she was open as a lesbian, unafraid of anything in her path. Who am I talking about?  The one and only Jackie Moms Mabley.
This day marks how the West transformed the modern Middle East with the opening of two wars. In 2003, the United States invaded Iraq. History has now shown us there was no link between Saddam Hussein and Al-Qaeda and that there were no weapons of mass destruction. In 2011 the US began its war in Libya. Those wars and the anarchy and destruction in their wake will be felt and debated for years.
Speaking of Western intervention in the Middle East, it is also the day that Arthur Balfour died in 1930. He was the British  Foreign Secretary who is remembered today as the creator  of the Balfour Declaration, which he wrote in 1917 declaring that the United Kingdom would support the establishment of a Jewish state in Palestine. It was a game changer in the history of the Middle East.
On this day in 1939, Langston Hughes founded the New Negro Theater in Los Angeles. The theatre produced original works by African American playwrights and gave space for black actors, directors and producers to work. It's also where Hughes wrote his first screenplay, "Way Down Soul" which had controversies of it's own, but that's another story.
On this day in 1941, the 99th Pursuit Squadron, the first all black unit of the Army Air Corp, known as the Tuskegee Airmen, was activated during World War Two.
On this day in 1966, before we ever heard of March Madness and when the players shorts were really short, Texas Western became the first college basketball team to win the Final Four with an all-black starting lineup. Many folks were all shook up.
Here's a song to think about on March 19th. It's by an r and b and soul singer from Jackson Tennessee. The song is I'll Be Your Shelter by Luther Ingram, who died on this day in 2007.
I'll Be Your Shelter
To continue your exploration of this day in history, take a look at some of our favorite sources: Charles H. Wright Museum: Today in Black History; African American Registry; BlackPast; NYTimes on this Day; EyewitnessToHistory.com; The Civil War Trust; Voices in Labor: Today in Labor History; Union Communication Services at The Worker Institute: Today in Labor History; BBC On This Day; The Holocaust History Project; PBS African American World; PBS; Today in Women's History; South African History Online; This Day In North American Indian History; Jewish Virtual Library; The People History; Wikipedia List of Historical Anniversaries; Yenoba; and This Day in Music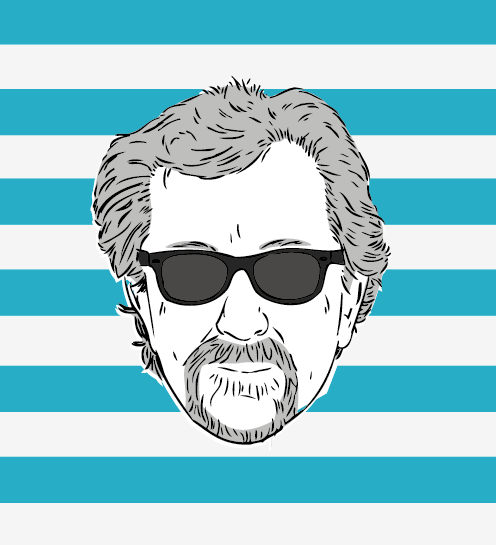 The Marc Steiner Show currently airs on The Real News Network. The show covers the topics that matter, engaging real voices, from Charm City to Cairo and beyond. Email us to share your comments with us.