Podcast: Play in new window | Download
Subscribe:
March 18, 2015 – Segment 1
Marc shares some of the events that happened on this day in history, including the births of Wilson Pickett and Queen Latifah, the declaration of the Paris Commune, and the first Bat Mitzvah.
Ladies First by Queen Latifah featuring Monie Love
https://www.youtube.com/watch?v=hLB5bUNAesc
That's Ladies Ladies First by Queen Latifah featuring Monie Love. The rapper, producer, actress and talk show host was born on this day in 1970.
When we think of US Marshall we think of cowboys and the wild west but they were federal law enforcement and on this day in 1877 President Rutherford B. Hayes named Frederick Douglass as US Marshall of DC.  It was the first appointment of a Black man approved by the US Senate, and these minor, in terms of power, political appointments for Black people became the root of the Black middle class in this country.
Two men named Wells and Fargo, yes the men who made the bank that helped brings us our economic meltdown in 2008, founded American Express on this day in 1850.  They hadn't figure out the credit card yet. At that time, American Express was an independent mail service for money banks and more.
On this day in 1871, the Paris Commune was declared, the French lost the war to the Prussians the empire crumbled and the workers of Paris declared their independence with their. Declaration of the Paris Commune; They ruled their socialist world for two months until brutally crushed by the French army.
On this day in 1922, Mohandas Gandhi was sentenced to six years in prison for civil disobedience. He only served two.
And let's celebrate some women on this day you may not of heard of. Matilda Joslyn Gage passed away on this day in 1898, she was a Native American activist who  risked prison for defying the Fugitive Slave act, She fought for women's right to vote and took on the Christian church as oppressive to women and Native people,
And the first Bat Mitzvah in the world was held on this day in 1922 in the United States for Judith Kaplan defying the patriarchy of Judaism. She was the daughter of Rabbi Mordecai Menachem Kaplan, the founder of Reconstructionist Judaism.
Here's a song to think about on March 18th. It's by an artist from Prattville, Alabama. He came up singing in Baptist church choirs, and left his mothers house at the age of 14 to move in with his father in Detroit. In Detroit, he started singing with gospel and soul groups, eventually signing to Atlantic Records where he became one of their biggest stars. The song is "Land of a Thousand Dances" and the singer is Wilson Pickett, who was born on this day in 1941.
Land of 1000 Dances by Wilson Pickett
To continue your exploration of this day in history, take a look at some of our favorite sources: Charles H. Wright Museum: Today in Black History; African American Registry; BlackPast; NYTimes on this Day; EyewitnessToHistory.com; The Civil War Trust; Voices in Labor: Today in Labor History; Union Communication Services at The Worker Institute: Today in Labor History; BBC On This Day; The Holocaust History Project; PBS African American World; PBS; Today in Women's History; South African History Online; This Day In North American Indian History; Jewish Virtual Library; The People History; Wikipedia List of Historical Anniversaries; Yenoba; and This Day in Music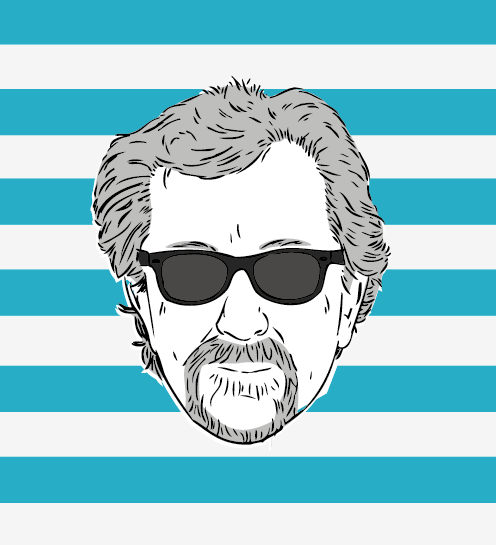 The Marc Steiner Show currently airs on The Real News Network. The show covers the topics that matter, engaging real voices, from Charm City to Cairo and beyond. Email us to share your comments with us.