Podcast: Play in new window | Download
Subscribe:
March 17, 2015 – Segment 1
Marc shares some of the events that happened on this day in history, including the birth of Bayard Rustin and the Carrolton Massacre.
Danny Boy by Paul Robeson
And on this St. Patrick's we hear the great Paul Robeson singing Danny Boy, Robeson stood with the Irish fighting for their liberation from the English. So many wear the green to celebrate this day, and remember the snakes that St. Patrick drove out of Ireland. Well there never were any snakes in Ireland, they were the symbol of the ancient earth religions of Ireland standing in the way of the Church.
Today we remember Aaron Anderson, who was born enslaved in Virginia and lived as a free man in Philadelphia. When the civil war began, this Philadelphia chef wanted to fight. At 52 he joined the Navy and on this day in 1865 he was awarded the Navy Medal of Honor. With his ships destroyed, and vastly outnumbered by the Confederates, he manned a howitzer to ward off the Rebels on the Potomac River. His actions turned the day for the Union Navy.
On this March the 17th we remember the Carrolton Massacre that took place in Carrolton, Mississippi. Ed and Charlie Brown, half Black/half Native brothers, took James Lidell and other white men to court for their beatings and false imprisonment. Months earlier the Brown brothers were delivering molasses and bumped into Lidell, getting molasses on his clothes. A fight ensued that Ed Brown won. Later a mob attacked and arrested another man, mistakenly thinking he was one of the Brown brothers, and lynched him. When the Brown brothers got out of jail, they were attacked again. They sued  Lidell and other men with attempted murder and took them to court. African Americans filled the courtroom and a white armed mob surrounded and invaded the courthouse, forcing people to jump out of windows. The Brown and dozens of others Black and White were killed. The social context was that it was the battle to end Reconstruction, Black folks were gaining political power and equality and this was part of the campaign to end Reconstruction and deny African Americans equal status and political control
Today is the birthday of Bayard Rustin. Rustin was a civil rights and labor leader who was also one MLK's key advisers and the chief organizer of the 1963 March on Washington for Jobs and Freedom Now. A life long believer in non violence he was a conscientious objector in World War II .After the civil rights act passed, he continued to be a leader fighting for economic equality and rights for the poor  and working class African Americans, and was adamant that the black community needed to ally with the labor movement to fight for economic justice. For some Rustin sexuality was a controversy, for him it was his way of life and for gay rights  in America.  We remember Bayard Rustin, who was born on this day in 1912.
And today is the day, in 1901, when Dutch painter Vincent van Gogh's paintings were exhibited in Paris. Eleven years earlier, he committed suicide, thinking himself a failure as an artist. The 1901 Paris exhibit cemented his place in art history, and brought his work to the world's attention.
Here's a song to think about on March 17th. This song was never meant to be a hit. It was released as a b-side to another song, a cover of the Righteous Brothers' "Substitute" which completely flopped. But deejays loved the b side, and made it one of the most successful disco songs of all time. I'm talking about "I Will Survive" by Gloria Gaynor which hit number one on this day in 1979.
I will survive – Gloria Gaynor
To continue your exploration of this day in history, take a look at some of our favorite sources: Charles H. Wright Museum: Today in Black History; African American Registry; BlackPast; NYTimes on this Day; EyewitnessToHistory.com; The Civil War Trust; Voices in Labor: Today in Labor History; Union Communication Services at The Worker Institute: Today in Labor History; BBC On This Day; The Holocaust History Project; PBS African American World; PBS; Today in Women's History; South African History Online; This Day In North American Indian History; Jewish Virtual Library; The People History; Wikipedia List of Historical Anniversaries; Yenoba; and This Day in Music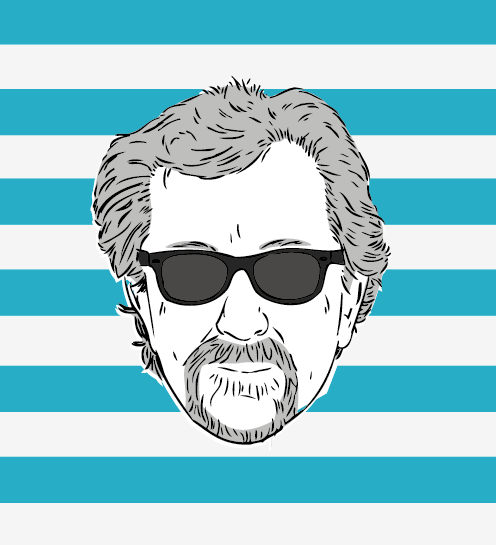 The Marc Steiner Show currently airs on The Real News Network. The show covers the topics that matter, engaging real voices, from Charm City to Cairo and beyond. Email us to share your comments with us.