Podcast: Play in new window | Download
Subscribe: RSS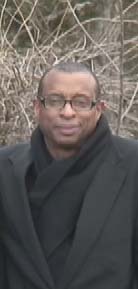 Noted poet E. Ethelbert Miller joins Marc for a wide-ranging discussion of modern language, literature, and culture.  He argues that there are no current cultural figures who are presenting fresh ideas and leading us forward.  
You can read his article for The Nation, Dancing to the New Music, online.
E. Ethelbert Miller is a literary activist and board chair of the Institute for Policy Studies. Since 1974 he has been the director of the African American Resource Center at Howard University. His most recent book is The 5th Inning, a memoir published by Busboys and Poets.