Podcast: Play in new window | Download
Subscribe:
March 13, 2014 – Segment 1
Marc talks about some of what happened on this day in history, including the day Pope Francis was elected in the papal conclave to succeed Pope Benedict XVI, the day the planet Uranus was discovered in 1781, and the day Susan B. Anthony died.
On this day in history:
1639: Harvard College is named for clergyman John Harvard.
1781: William Herschel discovers Uranus.
1862: American Civil War: The U.S. federal government forbids all Union army officers to return fugitive slaves, thus effectively annulling the Fugitive Slave Act of 1850 and setting the stage for the Emancipation Proclamation.
1865: American Civil War: The Confederate States of America agree to the use of African American troops.
1918: James Rhoden, sculptor, born
1925: A law goes in to place that makes it illegal to teach the theory of evolution in Tennessee schools (The Butler Act). In the next few years teachers who continued teaching evolution were prosecuted under this act. The basis of the Butler act was that by teaching evolution teachers would be denying the literal Biblical account of man's origin. The law stayed in place until it was repealed in 1967
1930: The news of the discovery of Pluto is telegraphed to the Harvard College Observatory.
1932: Publication of the First Black Daily Newspaper. Founded by William A. Scott, III, the Atlanta Daily World began publication.
1933: Great Depression: Banks in the U.S. begin to re-open after President Franklin D. Roosevelt mandates a "bank holiday".
1936: Work on the Boulder Dam is now complete two years ahead of schedule . The Dam is 727ft high, 600ft Thick at the base, 4 million cubic yards of concrete were used in it's construction and has taken 5 years to complete at a cost of $115,000,000 .The Dam is just 25 miles from Las Vegas and will provide power and water needs to the growing city. The name will be changed from the Boulder Dam to the Hoover Dam.
1938: Louis Armstrong and his orchestra record "When the Saints Go Marching In." It becomes a big hit for among their list of other hits.
1938: World News Roundup is broadcast for the first time on CBS Radio in the United States
1943: The Holocaust: German forces liquidate the Jewish ghetto in Kraków.
1948: According to an article dated this date, unregistered firearms were no longer permitted in Bingham Canyon, Utah. This mountain mining camp town was the last town of the "Old West" to make it illegal to carry a firearm without a license.
1957: John Lee, first black commissioned officer in the U.S. Navy is assigned to duty.
1957: Cuban student revolutionaries storm the presidential palace in Havana in a failed attempt on the life of President Fulgencio Batista.
1962: Lyman Lemnitzer, chairman of the Joint Chiefs of Staff, delivers a proposal, called Operation Northwoods, regarding performing terrorist attacks upon Guantánamo Bay Naval Base, to Secretary of Defense Robert McNamara. The proposal is scrapped and President John F. Kennedy removes Lemnitzer from his position.
1963: Police in Phoenix, Arizona arrest Ernesto Miranda and charge him with kidnap and rape. His conviction is ultimately set aside by the United States Supreme Court in Miranda v. Arizona
1964: American Kitty Genovese is murdered, reportedly in view of neighbors who did nothing to help her, prompting research into the bystander effect.
1969: The Love Bug, a popular Disney movie, was released on this day for the first time. It was a movie that featured the Volkswagen Beetle, a very popular German car.
1979: The New Jewel Movement, headed by Maurice Bishop, ousts Prime Minister Eric Gairy in a nearly bloodless coup d'etat in Grenada.
1991: The United States Department of Justice announces that Exxon has agreed to pay $1 billion for the clean-up of the Exxon Valdez oil spill in Alaska.
1997: Sister Nirmala chosen as successor to Mother Teresa to head missionary work in India
2006: Construction has begun on the memorial and museum to commemorate the victims of the 9/11 attacks. These will be at the site of the destroyed World Trade Center, and will feature two reflecting pools that are surrounded by trees. It will be named Reflecting Absence, and will bear the names of the 2,900 people who died there. The design has been opposed by relatives of some of the victims. The Memorial's workers arrived to begin work on Monday, March 13th.
2008: Gold prices on the New York Mercantile Exchange hit $1,000 per ounce for the first time.
2010: Major storms with wind gusts up to 75 MPH have bought down power lines and trees leaving nearly 1/2 million homes without power.
2011: Police fired tear gas and rubber bullets at protesters in Bahrain as violence erupted during demonstrations in the capital, Manama. The protests, inspired by recent revolutions in countries like Egypt and Tunisia, were mainly by Shias who demanded reforms on the Sunni monarchy in the country.
2013: Pope Francis is elected in the papal conclave to succeed Pope Benedict XVI.
2013: Jimi Hendrix scored his highest chart debut since 1969 when his new studio album, People, Hell & Angels, consisting of unreleased tracks recorded with a variety of musicians between 1968 and 1970, sold 72,000 copies in the US on the week of release and made its debut at No.2 on the charts.
Born on this day in history:
1911: L. Ron Hubbard, American religious leader and author, founded the Church of Scientology (d. 1986)
1913: William J. Casey, American politician, 13th Director of Central Intelligence (d. 1987)
1916: Lindy Boggs, American politician
1921: Al Jaffee, American cartoonist
1938: Erma Franklin, American singer (d. 2002)
1939: Neil Sedaka, American singer-songwriter and pianist
1940: Candi Staton, American singer
1941: Mahmoud Darwish, Palestinian poet and author (d. 2008)
1942: Scatman John, American singer-songwriter and pianist (d. 1999)
1950: Charles Krauthammer, American journalist
1962: Terence Blanchard, American trumpet player and composer
1972: Common, American rapper and actor (Soulquarians)
On this day in history, we lost:
1842: Henry Shrapnel, English army officer (b. 1761)
1901: Benjamin Harrison, American general and politician, 23rd President of the United States (b. 1833)
1906: Susan B. Anthony, American activist (b. 1820)
1938: Clarence Darrow, American lawyer (b. 1857)
1964: Kitty Genovese murdered in New York City while neighbors watched without acting; this incident triggered psychological research into the "bystander effect"
Sources: The People History; This Day in Labor History; Wikipedia List of Historical Anniversaries; This Day in Women's History; This Day in African History;History.com; History Orb; Yenoba; Selected Black Facts; Phil Konstantin's North American Indian History; and This Day in Music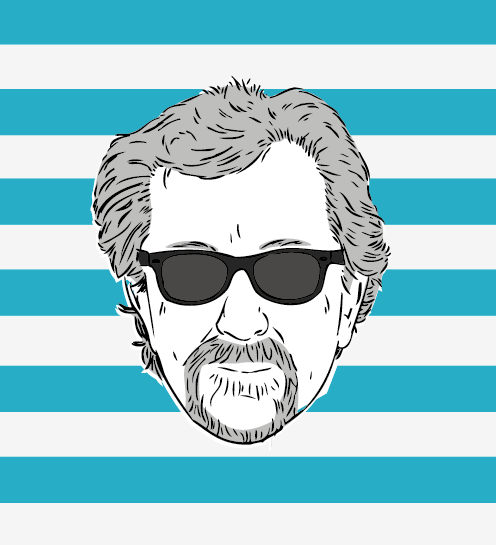 The Marc Steiner Show currently airs on The Real News Network. The show covers the topics that matter, engaging real voices, from Charm City to Cairo and beyond. Email us to share your comments with us.