Podcast: Play in new window | Download
Subscribe:
March 13, 2015 – Segment 1
Marc talks about what happened today in history, including the birthday of Erma Franklin, the day Josephine St. Pierre Ruffin died, and the day the Confederacy approved the use of Black troops.
Transcript of this day in history included below.
This is Marc Steiner, and today is March 13th.
(Erma Franklin – Piece of My Heart / https://www.youtube.com/watch?v=kUM161EgKdI)
That's Piece of My Heart, performed by Erma Franklin. Franklin was nominated for a Grammy for this song, which was a hit, though the next year, Janis Joplin got much more attention for her cover of it. Erma Franklin who never received the accolades or success that her sister Aretha did, always remained with her sister a back up singer and inspired her …Erma Franklin was born on this day in 1938. Happy Birthday Erma
It's an interesting day in Civil War history. On this day in 1862, the United States forbade Union army officers from returning runaway slaves to the South, thus effectively annulling the Fugitive Slave Act of 1850.
Then on this day in 1865, the Confederacy, on the brink of defeat and facing a much larger Union army, approved the use of Black troops. The bill that passed the Confederate Congress on this day did not stipulate freedom for enslaved Blacks who fought. It should come as no surprise that only a few thousand African Americans signed up to fight many of them free Black men in Louisiana, which could not come close the nearly 200,000 who fought and 40,000 who gave their lives for freedom and the Union cause.
It's the birthday of L. Ron Hubbard, who was born on this day in 1911. Hubbard was a prolific science fiction writer who, in 1950, wrote a bestselling self-help book called Dianetics. Dianetics became the foundational text of a new religion he called Scientology. It has been a controversial movement since its inception, with many defectors claiming it forces its adherents to hand over their property and it incarcerates members who fall out of favor. You can't say much about the Church of Scientology without getting sued, so let's leave it at this: Happy Birthday to sci fi writer L. Ron Hubbard.
This day marks the death of two leaders of the women's rights and anti-slavery movements in the US. On this day in 1906, Susan B. Anthony died. a key leader of the suffragist movement in the US, and New York State agent for the American Anti-Slavery Society. It's also the day, in 1924 when Josephine St. Pierre Ruffin died. In 1869 she co-founded the American Women Suffrage Association, and 15 years later, founded Women's Era, the country's first newspaper published by and for African American Women. In 1885, she worked alongside Mary Church Terrell, Harriet Tubman, Margaret Murray Washington, Frances E.W. Harper and Ida Bl Wells "to furnish evidence of the moral, mental and material progress made by people of color through the efforts of our women". and then was deeply involved in campaigns for women's suffrage and to bring to light and end terrorist lynching and the Jim Crow laws.
Lillian "Ma" Ngoyi was a South African anti-apartheid activist, and was the first woman elected to the executive committee of the African National Congress. She was arrested in 1956 for her political activists and spent 71 days in solitary confinement, and was under practical house arrest for 11 years. Lillian "Ma" Ngoyi died on this day in 1980.
Here's a song to think about on March 13th. It's by a Baltimore-opera singer. She studied right here at Morgan State before she became the first Black vocalist admitted to Juliard in 1928. In 1935, she created the role of Bess in the original production of "Porgy and Bess." When the show went on tour and reached the then-segregated National Theater in DC, the soprano said "if Black people cannot come hear me sing, then count me out." Eventually management gave in, resulting in the first integrated audience to sit in the National Theater. In 1942, she left the country because of the racial prejudice she faced, toured Europe, and settled in Oslo, becoming a Norwegian citizen. In 1998, she won the George Peabody Medal for Outstanding Contributions to Music in America from Baltimore's Peabody Institute, the same school that denied her admission because she was Black. It's Anne Brown, and this is her version of I Loves You Porgy. She died on this day in 2009.
(I Loves You Porgy (Anne Brown) / https://www.youtube.com/watch?v=Kh-oc_ID-mo)
To continue your exploration of this day in history, take a look at some of our favorite sources: Charles H. Wright Museum: Today in Black History; African American Registry; BlackPast; NYTimes on this Day; EyewitnessToHistory.com; The Civil War Trust; Voices in Labor: Today in Labor History; Union Communication Services at The Worker Institute: Today in Labor History; BBC On This Day; The Holocaust History Project; PBS African American World; PBS; Today in Women's History; South African History Online; This Day In North American Indian History; Jewish Virtual Library; The People History; Wikipedia List of Historical Anniversaries; Yenoba; and This Day in Music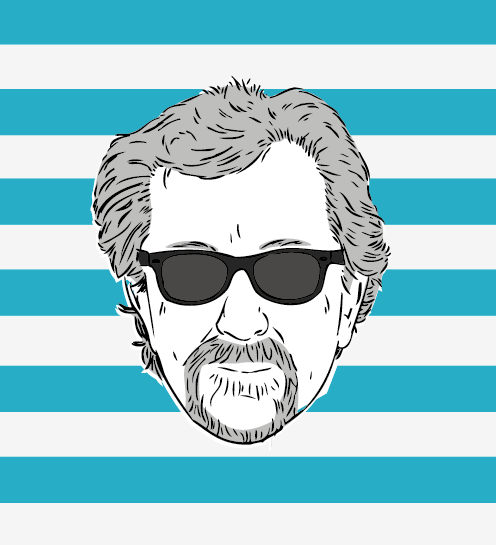 The Marc Steiner Show currently airs on The Real News Network. The show covers the topics that matter, engaging real voices, from Charm City to Cairo and beyond. Email us to share your comments with us.